Jump to Footer
Staff Contacts
Dr. Tim Ebersole
Program Director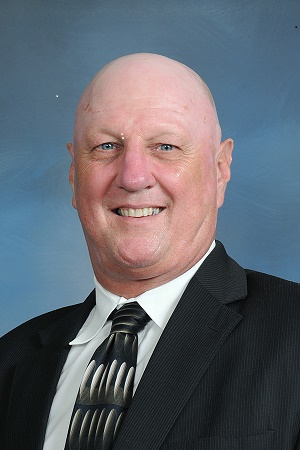 Dr. Tim Ebersole, a 1996 inductee into the SU Athletics Hall of Fame, was named the Coordinator of Academic Support Services for Student-Athletes in December 2015.
Ebersole is responsible for numerous academic roles at Shippensburg University - particularly academic advisement, monitoring academic progress, counseling and referral, and assisting graduating student-athletes in researching and pursuing employment and opportunities for graduate education.
In addition to these roles, Ebersole oversees the Study Table Program and facilitates programming and workshops for student-athletes on topics relating to Academic Support Services.
Ebersole has a wealth of experience in a variety of collegiate settings. For nearly 20 years, Ebersole served as Shippensburg University's Executive Director for University Relations, overseeing a department that included SU's alumni affairs, community relations, and governmental relations.
Prior to returning to his Alma Mater, Ebersole was an assistant football coach and head baseball coach at Lebanon Valley College for eight years. Additional roles for Ebersole at Lebanon Valley College included responsibility in sports information, admission, and advancement. He was named the 1993 Middle Atlantic Conference Southwest Baseball Coach of the Year, as his team won the ECAC South Championships, the MAC Southwest Division, played in the MAC Baseball Championship Tournament, and finished with a single-season record in victories (23).
As a collegiate athlete, Ebersole was one of the finest football players to ever attend Shippensburg University. A quarterback, he led the Red Raiders to the Pennsylvania State Athletic Conference (PSAC) football championships in 1981with an 11-0 record. The team advanced to the NCAA Division 2 tournament, reaching the national semifinals.
In 1981, Ebersole was the PSAC and ECAC Player of the Year and was an honorable mention All American in both 1981 and 1982. By his graduation, Ebersole broke or tied 31 total offense and passing school records. In addition, to his football exploits, Ebersole lettered in baseball in the spring of 1980 and lettered in golf in 1983.
Ebersole also works as a NCAA men's basketball official; he officiated the NCAA Division 2 Men's Basketball National Championship game in 2010 and currently works in numerous NCAA Division 1 conferences. He also serves as the coordinator of the Men's and Women's Basketball Officiating for the Pennsylvania State Athletic Conference (PSAC).
Ebersole earned his bachelor's degree in marketing from Shippensburg in 1983, and later earned his master's degree in communication studies from Shippensburg in 2000, In 2011, Ebersole earned his doctorate in educational leadership from Duquesne University.
Jamie Duarte
Grad Assistant
Jamie Duarte, a 2016 Shippensburg University graduate, joins the SU Office of Academic Support Services for Student-Athletes this fall as a graduate assistant.
Duarte will assist Dr. Tim Ebersole with areas such as the Study Table Program and other academic support services while she begins her studies toward a Master's Degree in Business Administration (MBA).
At Shippensburg, Duarte majored in business administration with a concentration in marketing. She was a member of the SU marching Band, the Future Business Leaders of America, and is also a brother in Mu Kappa Tau - the national honorary marketing fraternity.