Jump to Footer
Professional Development Opportunities for Faculty
On this page you will find a list of PD Opportunities. This page is updated on an ongoing basis so be sure to come back regularly.
Please email Ryan and Scott at idwt@ship.edu if you have an opportunity you would like to add to this list.
Off-Campus Conferences and Workshops >
Webinars >
---
Shippensburg Events
The Center for Excellence in Teching and Learning (CETL) is sponsoring Coffee on Campus
Thursday mornings from 9:00-9:45 am.
Please join your faculty colleagues for a series of informal discussions related to student success and pedogogical practices. There is no need to RSVP, just stop by for coffee and a chat.
To schedule individual or department level conversations related to teaching and learning, contact Lynn Baynu at LFBayn@ship.edu.
| | |
| --- | --- |
| Date | Session Topics |
| March 28 | Differentiating Instruction |
| April 4 | Creating and Adapting Rubrics for the Growth Mindset |
| April 11 | Help Students Meet Course Expectations by Coding Criteria |
| April 18 | Using Peers to Enhance Instruction In and Out of the College Classroom |
| April 25 | Enhancing Study Guides to Showcase a Match between Instruction and Assessments |
| May 2 | Focus on Ongoing Assessment to Track Students' Learning Needs |
| May 9 | Celebrating the Semester's Success and Planning for the Next Academic Year |
---
Instructional Design and Web Technologies (IDWT)
Summer and Fall 2019 Courses in D2L Brightspace
We are scheduled to begin creating the Summer and Fall 2019 course shells in D2L Brightspace the week of 4/15/19. For confirmation simply log into Brightspace and see if your courses are in your My Courses widget.
Contact Scott or Ryan with any questions. idwt@ship.edu | x1816
Snow Day Kick-Start Guide
We don't want to talk about this, but winter weather is almost upon us. We hope that we don't have too many snow days. If we do; however, you have options for making up a missed class session. One such option, per the Severe Winter Weather Policy, is putting your session online using D2L Brightspace. You can prepare!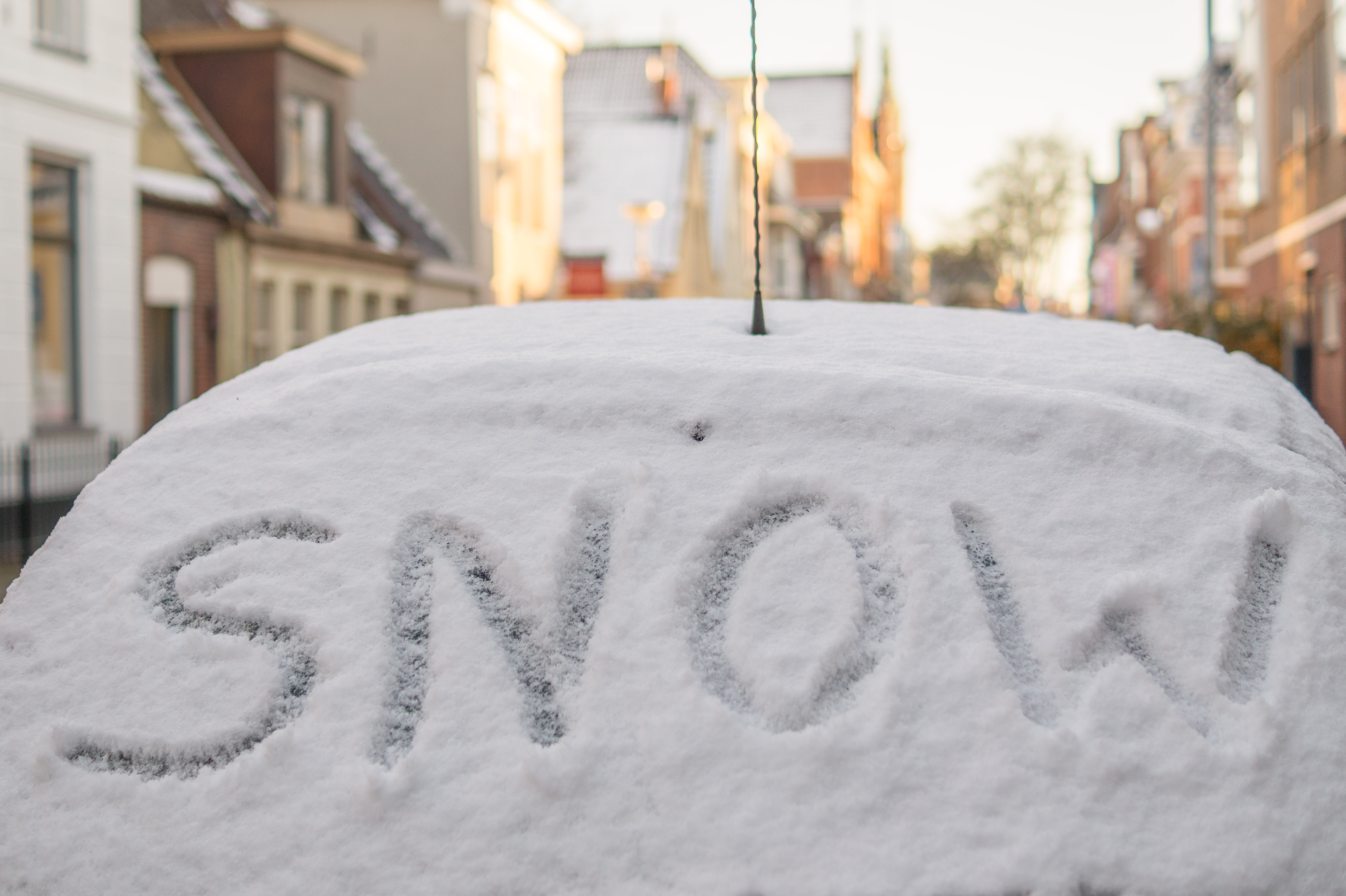 Instructional Design & Web Technologies (IDWT) are proud to offer the Snow Day Quick-Start Guide. It consists of a set of tutorials that help you quickly get a session's material online. It is broken into two tracks: The Quick Guide and the Advanced Guide.
The Quick Guide helps you get basic class content up quickly and the Advanced Guide helps you plan ahead for a snow day and explore more options. Both have information that help you communicate your intentions to your students, get material online, and assess your students online.
All faculty members are already enrolled, and you will see it in your list of courses. Just search "Snow Day" in the My Courses widget or the mini-bar at the top of D2L Brightspace.
Feel free to reference this resource whenever you need help getting a session's material online quickly. Of course, if you have questions, you can always call Ryan and Scott at x1816 or email at idwt@ship.edu.
D2L Brightspace NavBar Changes
This is perhaps the biggest change. We are using this as an opportunity to update the NavBar. We removed unused links (Locker, Surveys, Checklist) and consolidated other tools into the Content area (Quizzes, Discussions, Assignments)
It will add one more click for Faculty, but it will improve the Student experience significantly.
Brightspace Nomenclature
It's confusing with all of these terms flying around. Here's some info to help you get it straight.
D2L = Company name. You might say, "D2L is based in Canada" or "D2L made it confusing by having so many different names for their products."

Brightspace = LMS (product) name. So you would say, "I logged into Brightspace for the latest announcement" or "I took my quiz on Brightspace."

Daylight = The name for the new Brightspace design. It's basically just a term for their marketing campaign. This name will fall away as D2L requires all instances of Brightspace to switch to Daylight. You might say "Wow. Brightspace will actually work on a phone now that we have Daylight turned on"
Zoom
On 7/1/18 we will be officially supporting Zoom as our syncronous learning tool. Zoom will replace Blackboard Collaborate. PASSHE selected Zoom for their ease of use and video & audio quality: not to mention their ability to support a variety of devices.
With Zoom, it's easy to:
Conduct simple online HD video and audio sessions with students, other faculty, or anyone with a computer
Run on-the-fly or scheduled presentations
Hold virtual office-hours
Project a guest speaker in the classroom
Perform live demonstrations in real time
Collaborate on documents with your colleagues or external partners
Share your screen
Use a virtual whiteboard
Chat with your students
and more!
Check out more info on Zoom
Until then, you can learn more about Zoom by going to Zoom's support page here or IDWT's support page here or diving into the sections below:
These sites provide easy access to product information, short video tutorials and user guides.
If you have any questions, please contact Ryan or Scott in IDWT | 717-477-1816 | idwt@ship.edu
Online Instruction-100
Are you planning to teach online within the next few semesters?
Online Instruction-100 (OLI-100) is a course that teaches you the basics of teaching online. Faculty planning to teach online at Shippensburg University for the first time can register at any time and you have until you teach your class to complete it at your own pace.
About OLI-100
This totally online course provides instructors with
instructional strategies for online classes,
national quality standards for online classes,
instructions for using various Brightspace tools,
a student's perspective.
Contact Ryan or Scott in IDWT to register.
---
Off-Campus Conferences & Workshops
Quality Matters
Quality matters also hosts many online courses related to online and blended courses. You can see a complete list here.
4th Annual Online Learning Consortium (OLC) Innovate
When: April 3-5, 2019
Description: Challenge our teaching and learning paradigms, reimagine the learning experience, and ideate on the innovative classroom of tomorrow.
#OLCInnovate
Location: Denver, CO
Follow this link to learn more and register.
The Future of the Gen Ed
When: April 17, 2019
Description: General education is one of the most debated topics in higher education -- and getting gen ed right is important for every kind of college, even if doing so may look very different at colleges with different missions. Overhauling gen ed can bring a college together ... or leave a college divided. This event will explore some issues that cross sector boundaries: Do students understand gen ed requirements? Does it matter if they don't? How can colleges best evaluate their gen ed requirements? Are gen ed requirements too extensive or lacking in rigor?
More info to come.
When: May 20-22, 2019
Description:
Boost STEM student engagement on your campus for improved retention and success.

Location: Atlanta, GA
Follow this link to learn more and register.
When: May 20-22, 2019
Description:
Learn how to retain and prepare online students for success.
Location: San Diego, CA
Follow this link to learn more and register.
4th Annual Online Learning Consortium (OLC) Innovate
When: May 26-31, 2019
Description: Join peers and experts at the premier global professional learning and networking event for all international educators and organizations that support international education for the NAFSA 2019 Annual Conference & Expo, "Global Leadership, Learning, and Change." The conference will take place May 26-May 31, 2019, in Washington, D.C., and will feature outstanding informational engagement opportunities, professional development programs, and the largest international education exposition.
The NAFSA Annual Conference & Expo unites nearly 10,000 attendees each year from more than 3,500 institutions and organizations from over 100 countries. It is the most comprehensive international education event serving the diverse needs of the entire international education community. NAFSA 2019 is the must-attend international education event of the year!
Location: Washington, DC (and Virtual Attendee options)
Follow this link to learn more and register.
Teaching Professor Conference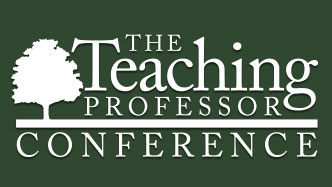 When: June 7-9, 2019
Description: The Teaching Professor Conference provides a thought-provoking forum for educators of all disciplines and experience levels to share best practices that advance college teaching and learning. Now in its 16th year, the conference features preconference workshops that provide hands-on learning, provocative plenary presentations, carefully selected concurrent sessions on a range of relevant topics, poster presentations highlighting the latest research, and ample opportunities for conversations with fellow attendees.
Location: New Orleans
Follow this link to learn more and register.
Inside Higher Ed Now
When: July 8-10, 2019
Description: Public higher education has never been more challenged. Join Inside Higher Ed for IHE NOW, July 8-10, 2019, in Baltimore, MD, as we examine issues such as the eroding business models of many state colleges and universities and the impact of partisanship on academe. This three-day summit, "The Future of Public Higher Ed," will feature experts from every sector of public higher education, as well as political and corporate leaders. We will ask questions and explore thorny issues that often get short shrift at other conferences, and push for unflinching discussion among participants.
Location: Baltimore, MD
Follow this link to learn more and register.
Equity & Excellence: Access in Higher Education
When: July 9-13, 2019
Description: AHEAD's 42nd annual, international conference will draw approximately 1,500 participants from around the world for a week of extraordinary professional development and networking. Presenters and participants come from diverse fields, including education, technology, law, scholarship, and government. Join us in Boston! OR, if you cannot make it to Boston: the conference Opening Plenary address and 20 concurrent sessions will be streamed live during the week.
Location: Boston, MA
Follow this link to learn more and register.
When: September 18-20, 2019
Description: Higher education is the engine that drives upward mobility. Help first-generation college students succeed.
Location: Orange County, CA
Follow this link to learn more and register.
2019 Mid-Atlantic UPCEA Regional Conference
When: October 2-4, 2019
Location: Pittsburgh, PA
More info to come.
Leadership in Higher Education Conference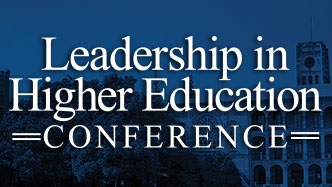 When: October 3-5, 2019
Description: The Leadership in Higher Education Conference helps academic leaders set direction, solve problems, and make a positive imprint on campus. You will find sessions on leadership and management, evaluation and assessment, faculty hiring and development, and other key issues impacting higher ed. If you're a department chair, division head, academic dean, program director, or provost, this conference will provide you with ideas and strategies to lead more effectively.
Location: St. Louis
Follow this link to learn more and register.
New Models of the Master's Degree
When: November 7, 2019
Description: Master's education is central for many students and institutions, but it also faces more competition than ever before. We will explore trends in master's enrollment and consider whether the master's has in fact become "the new bachelor's." Further, the event will examine the kinds of master's programs being created or expanded. And the program will include discussion of the way many new forms of higher education -- online, MOOC-inspired, boot camps, competency-based education and more -- challenge the master's degree.
Location: Washington, DC
Follow this link to learn more and register.
Online Learning Consortium (OLC) Accelerate
When: November 19-22, 2019
Description: OLC Accelerate emphasizes research and networking and provides a comprehensive list of sessions and activities to appeal to your particular area of interest. Our curation of conference tracks and exhibits promises a cross section of timely eLearning topics, offering something for everyone involved in providing the highest quality educational experiences in 2019.
We chose the name OLC Accelerate for this annual conference because it is devoted to driving quality online learning, advancing best practice guidance and accelerating innovation in learning for academic leaders, educators, administrators, digital learning professionals and organizations around the world.
As always, this international conference promises outstanding keynote speakers, expanded programs, and engaging workshops. Our ever-popular Technology Test Kitchen and Discovery sessions will once again deliver the opportunity to interact with experts in new and emerging online and digital learning technologies and topics, reinforcing why educators worldwide affirm that OLC Accelerate is the premiere conference for online learning professionals.
Location: Orlando, FL
Follow this link to learn more and register.
DREAM2020
When: Feb 18, 2020
Location: National Harbor, MD
More info to come.
---
Webinars
Upcoming Webinars
When: April 16, 2019
Description: Learn how to create an aspirational resilience program for students with mental health concerns.
Follow this link to learn more and register.
When:
April 24, 2019
Description: Better evaluate your incoming students' readiness to succeed in online learning.
Follow this link to learn more and register.
When: April 26, 2019
Description: Hear how one institution increased participation by 39% in one year for their faculty and staff giving program.
Follow this link to learn more and register.
When: May 9, 2019
Description: Learn how East Carolina University supported their students' neurodiversity through academic technologies and specialized tutoring.
Follow this link to learn more and register.
Academic Impressions Live Webcasts
These webcasts are from an administration perspective, but there is a lot of relevant information that helps all make our university better.
Current topics include:
Incorporating Emerging Technologies into Instruction
Creating a Sense of Community with Graduate Students
Overcoming Three common challenges to online advising
and more...
D2L Webinars
D2L is continually hosting webinars and has been for years. You can visit D2L's website to view upcoming and past webinars. Some topics include: widgets, using video effectively, customizing lesson plans, using D2L to gamify, and many, many more. We have included a few recommended webinars below.
Using Tools To Personalize your Brightspace (D2L) Experience
Introduction to Turnitin Version 2
Visit D2L's website to sort and search for other webinars
Magna Online Seminars
Magna Online Seminars have built a reputation for their quality, timeliness, and relevance. Live and interactive, they feature leading educators and thought leaders delivering thought-provoking, practical presentations. Plus if you can't make the live event, all seminars are available on-demand for a full 30 days. Our Online Seminar Package also includes a copy of the recording on CD, the full transcript, and supplemental materials. Satisfaction guaranteed or your money back.
Visit Magna's website to sort and search webinars.
Recorded Webinars
Reinventing the Traditional Classroom - Hear from Fellow Educators
Presented by: Campus Technology
Description: Schools, colleges, and universities across the U.S. are reinventing the "traditional" classroom and campus, using innovative technologies to transform teaching and learning with vital new connections—among educators, students, administrators, parents, and experts across the globe.
In this one-hour webcast, Dr. Lance Ford, a Cisco educational technology advocate and educator, will discuss the ways collaboration technologies are helping schools, colleges, and universities—regardless of their size—empower more agile teaching and learning, extend access, and improve student outcomes.
Click here to watch the webcast
University Webinars
Description: This website has webinars related to almost every aspect of Higher Edcuation. Think of it as a clearinghouse for Higher Ed webinars. Check them out. You're sure to find videos that you interest you.
PASSHE Transforming the Teaching & Learning Environment, a totally virtual conference
Description: Transforming the Teaching & Learning Environment is a totally virtual conference. Topics have ranged from gamification to academic integrity to new technologies to many more.
All sessions going back to 2009 have been recorded for you to view for free. You can browse them here.
Meeting Student Needs with Day One Access to Digital Materials
Presented by: Campus Technology
Description: Digital course materials have emerged over the past 10 years as a cost-effective and more engaging option to print textbooks. This webcast will feature a college dean and eTextbooks thought leader who will discuss:
Why many students increasingly prefer eTextbooks
How delivering digital materials on the first day of classes sets students up for success
Tips for securing stakeholder buy-in for a digital-only program
Click here to watch the webinar.
Inside Higher Ed
Inside higher ed has a list of recorded webinars for higher ed going back for several years. The range of topics is diverse and covers almost all topics related to higher ed including: digital accessibility, higher ed economics, recap of survey of university presidents, and more.
Click here to watch the webinar.
Pearson
Pearson has collated an extensive list of recorded higher ed webinars. Check out their current list and watch at your leisure.
---
Monday Morning Mentor
Login instructions for this week's Monday Morning Mentor Traditional Collection presentation
How Do I Promote Civil and Thoughtful Engagement in the Classroom?
Presentation date: April 1, 2019 and on-demand for one week
Link to the Presentation:
mondaymorningmentors.com/category/traditional/
From this link, you can view the featured presentation and access the transcript, handouts, and supplemental material. These materials are only available for the week of the presentation.
NOTE: You will need to enter the following password in order to view this week's program: civil223
Promotional Materials for Why is Intercultural Competence Important and How Can it Improve my Teaching?:
https://www.magnapubs.com/pdfs/190304_Intercultural_Competence_Important_and_Improve_my_Teaching.pdf
This document contains a short description of the program and information on how to access it. Please forward to your faculty.
Your registration includes:
Anytime online access to the presentation for an unlimited number of participants from your campus
All presentation materials
Access to the presentation for one week
Access to the programs in the Monday Morning Mentor series is restricted to members of the subscribing institution. Any unauthorized use or access, including sharing access with faculty and staff not affiliated with the subscribing institution, is prohibited.
---
Instructional Design
Scaffolding Online Student Success
Where did it all go wrong? Professor Elavor* just wrapped up what she hoped would be a successful semester of her new online course—Introduction to Natural Sciences. Unfortunately, the course ended with a giant thud.
Time Management Strategies for the Flipped Classroom
In a flipped learning model of teaching, students get first contact with new ideas not during class time but in structured independent activities done prior to class time. This frees up class time to be used for more active work, digging more deeply into advanced ideas. This inversion of the use of time is a key difference between the flipped and traditional models of instruction—and when instructors flip, it brings up issues about time management for both instructors and students that require special attention.
Six Things You Can Do to Deepen Student Learning
For baseball fans and players, springtime can only mean one thing: spring training. Every year professional baseball players head to Arizona or Florida to hone their craft. These are professionals mind you, but they continue to spend hours each year working on many of the same things Little Leaguers work on during the start of their seasons—throwing, catching, hitting, base running, and so forth.
Building Online Courses Communally
The master model of course development devalues all but the lead instructor and reduces students to numbers, Penelope Adams Moon argues. We can do better by building online courses together.
The Almond Joy of Providing Feedback to Students
Providing detailed feedback is a critical component of effective teaching. Feedback serves as a one-to-one conversation with students and can be a powerful tool to teach course content, mentor students, and help them to develop a growth mindset (Dweck, 2006). Decades of research have identified the characteristics of good feedback as expedient, specific, and related to the expectations of the task (Nichols & Macfarlane‐Dick, 2006). Feedback must also provide students with information about how to improve their work, which is focused on future learning (Sadler, 1989).
Office Hours Alternative Resonates with Students
Instructional Design: Adult Learners
Description: A 45m training course that teaches adult learning theory. Adult learners have specific needs that have to be considered during the instructional design process. In this course, one in a series on instructional design, Jeff Toister explores the best practices and techniques that will help designers work with, and train, adult learners. Explore the theory behind adult learning, discover techniques to increase active (vs. passive) learning, see how to identify and surmount barriers to learning, and get additional resources for developing training for adults.
A Strengths Approach to Online Teaching
Description: Too often we approach new tasks, especially in the area of technology, by focusing on what we cannot do. Sally Kuhlenschmidt envisions how teaching an online class would proceed if we started from our particular strengths.
Designing for Learning
Description: This is a roundup list of best practices for designing and developing online courses
Designing Instruction for Significant Learning
Description:A systematic, learning-centered approach to course design offers the only chance we have to ensure that the majority of students have a significant learning experience
Writing Instructional Goals and Objectives
Description: This site will introduce you to instructional goals, the three types of instructional objectives you may need to create to reach your goals, and the best way to write and assess them.
---
Other Resources
How the U of Baltimore is teaching a bachelor's program inside a Maryland prison
Andrea Cantora, director of its Second Chance College Program, explains the challenges and benefits of offering higher ed to students who are incarcerated.
H3 Big takeaways from the Ed Dept congressional budget hearings
House and Senate members grilled Education Secretary Betsy Devos this week on the Trump administration's FY 2020 budget request. Here's a recap.
4 Ideas for Improving Education From The Chronicle's 2019 'Shark Tank'
Let's start with a disclaimer: Vetting the pitches for our Shark Tank: Edu Edition at SXSW EDU is an utterly unscientific process. The goal is to unearth some interesting ideas and have some fun exploring their pros and cons.
Faculty as Drivers of Innovation
The REal Key to Academic Innovation
Arguing With AI
Artificial intelligence from IBM that can debate humans could be used to help college debaters become more persuasive, but experts are divided over the promise of computer-assisted coaching.
Checklist: Preparing Adjunct Faculty to Teach Online
Department chairs and program directors are busy people, and orienting adjunct faculty may not be top of mind. But adjuncts who are teaching online for the first time need support and information to hit the ground running. Here is a quick checklist of items to cover with first-time online instructors.
The Impact of Faculty Attitudes About Intelligence
Students have better educational outcomes in courses taught by those who have "growth mind-sets" than those who believe intelligence is fixed. For minority students, achievement gaps are cut in half.
How Learning Communities Can Keep Higher Ed's Most At-Risk Students on Track
Close-knit academic networks form strong bonds among students. A mix of intensive advising and mentoring helps them stay focused, too.
The 2019 Trends Report
No one in higher education can afford to be complacent. Cultural, demographic, and economic forces are changing the world around and on campuses, challenging long-held beliefs and upending traditions. This special report on five major trends in higher education — and other emergent changes to be aware of — will help you chart a path.
Magna's Faculty Focus Online Courses
Courses include:
New Faculty Development
Experienced Faculty Enrichment
Principles of Effetive College Teaching
More...
What Institutions Expanding their Online Degree Offerings Can Learn from the Recent Closure at University of Texas
Grade Increase: Tracking Distance Education in the United States is the 14th annual report of the state of online learning in U.S. Higher education. The Survey, conducted by the Babson Survey Research Group and co-sponsored by the Online Learning Consortium (OLC), Pearson, and Tyton Partners, is the leading barometer of online learning in the United States.
Professional, Cotinuiing, and Online Education Update by University Professional & Continuing Education Association (UPCEA)
Daily updates of news, research, and trends by UPCEA
http://continuingedupdate.blogspot.com/
Best Practices for Professional Email
Natalie Lundsteen offers some basic tips to help you have clear and confident electronic communication.
Prediction: 2018 Will See More Blended Learning, Alternative Credentials and International Competition
Read about the trends in higher education here.
How the 'Slow Ed Tech Movement' Is Bringing a Sense of Purpose to Academic Technology
Slowing the pace of education technology work makes projects more sustainable, gives people a chance to connect, allows for more meaningful conversations and helps prevent burnout.
Online Course Enrollment Sees Relentless Growth
Read the research results here
Survey: Students sing praises for digital learning tech
The Future of Undergraduate Education: The Future of America.
Our nation's effort over two centuries to provide education to everyone who lives and works within the United States is an expression of a core belief, one that has survived a long history of challenges: that all people, through learning, can achieve higher goals for themselves and for society as a whole.
Progress toward universal education has expanded most recently to colleges and universities. Today, almost 90 percent of high school graduates can expect to enroll in an undergraduate institution at some point during young adulthood and they are joined by millions of adults seeking to improve their lives. What was once a challenge of quantity in American undergraduate education, of enrolling as many students as possible, is now a challenge of quality—of making sure that all students receive the rigorous education they need to succeed, that they are able to complete the studies they begin, and that they can do this affordably, without mortgaging the very future they seek to improve.
The American Academy of Arts and Sciences formed the Commission on the Future of Undergraduate Education to develop a national strategy to help students and their families, colleges and universities, government policy-makers, and business leaders and philanthropists reach this next level. The future success of our democracy, our economy, and our nation will depend on our commitment to an inclusive ideal of an educated society.
The Future of Undergraduate Education, The Future of America – the final report of the Commission on the Future of Undergraduate Education – is available online.
Online and Adult Learners More Satisfied with College Experience than Traditional Students - Rhea Kelly, Campus Technology
According to a new national survey, online and adult students are generally more satisfied with their overall college experience than traditional on-campus students. The 2017 National Student Satisfaction and Priorities Report from Ruffalo Noel Levitz, a provider of enrollment management, student success and fundraising solutions for higher education, found that 67 percent of adult learners and 74 percent of online students rated their satisfaction level as "satisfied" or "very satisfied," while only 53 percent of students at four-year public institutions and 54 percent at four-year privates said the same. Students at two-year public institutions and career schools were in the middle, at 64 percent and 66 percent satisfied, respectively.
Courses with No Syllabi: A Unique Instructional Model at LDS Business College - Interesting interview with Bruce Kush, the president of LDS Business College.
i4 means campus instruction that is:
Immersive,
Integrated,
Interactive, and
Iterative.
To pilot this model, Bruce worked with an LDS faculty member to pilot a semester-long leadership course with no syllabus. He is going to tell us why he decided to do this and what it looked like along the way.
We Are Living in the Age of Online Learning - An article about the current state of online learning
On Campus, Failure Is on the Syllabus - A Smith College initiative called "Failing Well" is one of a crop of university
programs that aim to help high achievers cope with basic setbacks.
Turnitin White Paper - This brief white paper discusses the myriad forms of plagiarism, and argues that the most effective methods for addressing them do not involve treating students as unethical "cheaters," but rather, focus on developing their writing and research skills.
Click here to download the white paper.
---
Tech Tips
April Continuous Delivery updates
D2L updates Brightspace every month. Here are the current updates.
https://community.brightspace.com/s/topic/0TO610000000Jd2GAE/release-notes
Accessibility Tip - Special Access
By utilizing the Special Access features of the Quiz and Assignment folder tools you can provide accommodations for specific students. This may include additional time to complete a quiz or assignment that is outside the availability set for the entire class. You can access these options by editing your quiz or assignment folder, clicking on the Restrictions tab and scrolling to the bottom under Special Access.