Jump to Footer
International Studies News
Shippensburg University Graduate to Teach English in Brazil
Hannah Lougheed a graduate of Shippensburg University will leave in Feburary of 2019 to teach English at the Universidade Federal de Mato Grosso do Sul in Tres Lagoas, Brazil. Hannah graduated with a degree in International Politics with a minor in International Studies. She will also be serving as a cultural ambassador through the U.S. Department of State.
For more info see full story here.
Fulbright-Nehru Academic & Professional Excellence Award
Dr. Richard Zumkhawala-Cook, professor of English, is currently a Fulbright Scholar living in Vadodara, Gujarat, India and teaching at the Maharaja Sayajirao University.

Read more about his research on his blog.

Additionally, Dr. Zumkhawala-Cook gave the keynote address on Saturday, March 4, 2017 at a Two Day Conference on Cognitive Approaches to Language and Literature, held at Bharathiar University.
Adventures in India Teaching Math
| | |
| --- | --- |
| | Dr. Luis Melara, Associate Professor, Department of Mathematics, gave a talk on February 9th, 2017, discussing his fascinating experiences teaching, living, and traveling in India. Read more about his talk here. |
Christopher Piper Accepted into JET Program in Japan!
Graduate of Shippensburg University and former International Studies minor, Christopher Piper has been accepted to teach English in the Japanese Exchange and Teaching (JET) program in Japan. Read more about it here.
Former SU Undergraduate Awarded Fulbright Teaching Assistantship..
Ethan J. Goldbach, former Shippensburg University undergraduate is currently in Malaysia on a Fulbright Award. He is working as an English Teaching Assistant (ETA). He shared with International Studies, his experience so far in the village of Kuala Besut, Terengganu, Malaysia. Read more about Ethan's experience here.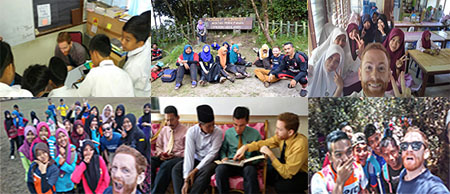 SU Math Professor Awarded Fulbright Grant!
Dr. Luis Melara, Associate professor of Mathematics has been awarded the Fulbright Grant to teach at the Indian Institute of Technology in Bhubaneswar, India. He will be there for the Spring Semester of 2016.
" The Beautiful Art"
Capoeira, the Afro-Brazilian Martial Art/Dance
On October 6th, 2014 International Studies Students learnt about the Beautiful Art of Capoeira. It was held in Henderson Gymnasium.
Capoeira is a form of movement that incorporates martial arts and dance. It was originally practiced by African slaves in Brazil and has since become one of the most recognized elements of the Brazilian national identity. The rudiments of this "Beautiful Art" was taught by the renowned Mestre Doutor of the American Society of Capoeira and the Arts from Brazil.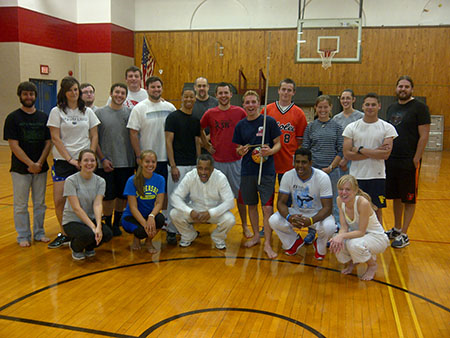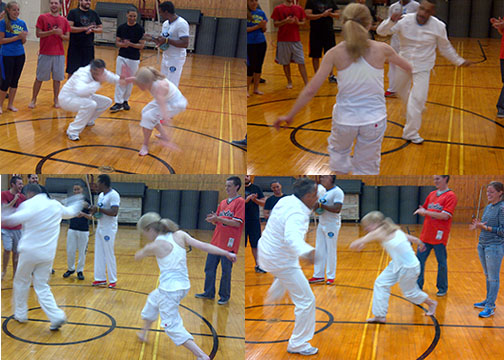 Jeremy Starr, International Studies/History B.A., 2016
Jeremy is in Guinea with the Peace Corps. Read his blog.