Jump to Footer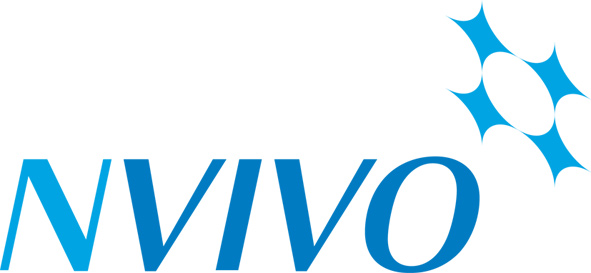 NVivo
NVivo qualitative data analysis software is now available for campus faculty, staff and students for use both on campus and for home/personal devices.
 
Using NVivo on campus
NVivo is available in the following campus computer labs for student use:
Grove Hall 106/108
Library Lab 112
Library Laptops
Library Reference Area

MCT 054 (Public Lab - 24 hours)
MCT 158 (Public Lab - 24 hours)
Shippen Hall 240
Faculty/staff can install NVivo on office and departmental PCs or Macs by following these instructions:
PC/Windows users:
Browse to https://config.ship.edu/catalog.  When prompted, sign in with your Ship e-mail address and password.
 
Select NVivo Interactive Install from the list, and click INSTALL.  Click YES to confirm.
 
Within a few moments, you'll receive a notification that files are being downloaded/installed in the background.  NVivo will be ready to use as soon as you receive a message stating that "QSR NVivo 10 setup completed successfully".  Note that installation can take up to 15-20 minutes before completed.
Mac users:
Remote assistance for installing NVivo 10 for Mac is available by calling the Technology Help Desk at 717-477-HELP (x4357).
 
NVivo for home/personal computers
NVivo is also available for installation on home/personal PCs and Macs for all campus faculty, staff, and students.  To install NVivo on a personal device, follow these simple instructions to download:
Click on the link below to download the appropriate version of NVivo for your operating system.  When prompted for a username and password, type your Ship e-mail address and password.

           NVivo 11 for Windows (32-bit)
          .ZIP File - 470 MB

           NVivo 11 for Windows (64-bit)
          .ZIP File - 447 MB

           NVivo 11 for Mac OS X
          .ZIP File - 451 MB
 
 
After the file is downloaded, double-click on it to open the zip file.  Then, double-click on the NVivo installation file to begin the setup process.
 
Follow the installation instructions presented on screen.  No changes to the installation options are necessary in most cases.  The installation process can take up to 10-20 minutes to complete.
 
When installation is complete, run the NVivo software by clicking on the desktop icon (or in the Applications folder on Mac OS X).
 
You will be prompted to enter an NVivo license key to activate the software.  The license key can be found in the .ZIP file you downloaded earlier.  Open the text file called "License Key.txt" and copy/paste the license key into the activation window.  Enter all other requested information to activate your license.
 
Getting help
Assistance with installing or activating NVivo is provided by the Technology Help Desk.  Please call 717-477-HELP (x4357) if you have questions or need guidance in installing NVivo.  You can also e-mail the Help Desk at helpdesk@ship.edu.