Jump to Footer
Ship Homecoming 2016
Friday, October 28 to Saturday, October 29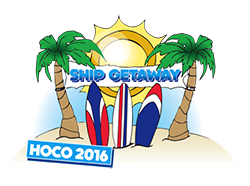 Plan to gather your family and friends and return to Shippensburg to celebrate Homecoming Weekend on October 28 and 29. Save the date, send in your RSVP, and make plans to celebrate Homecoming 2016 at Ship.
View the Homecoming Weekend Brochure online. The brochure is your go-to for what's happening Homecoming Weekend! See the listing of activities and any associated costs and make plans to return for Homecoming Weekend! Read the Homecoming Tailgate Policy.
Start the weekend with the Athletic Hall of Fame Induction Ceremony and Luncheon and a Ship Volunteer Service Project in the afternoon. Then kick-off the night with an alumni social at the Courtyard by Marriott from 6:30 - 8:00 PM and the Homecoming Spirit Rally at 8:00 PM in Heiges Field House with performances by the Red Raider Marching Band and Dance Troupe.
Then on Saturday get ready for the big game and stop by the University Store to redeem your 20% alumni discount - items will also be for sale at the football game (see paper brochure or online brochure for coupon and details).