Jump to Footer

Space and Event Request System
PDFs of instructions and processes
---
Request a Room Instructions with Screenshots
Visit: http://events.ship.edu


or go to http://www.ship.edu/events/and click on Event Planning
Log in with your Ship User name and ID
---
How to Request Space for an Event
Click on "Reservations" to begin your request.

Select the appropriate Request Form.

---
Request Space and Enter Details of Your Event
When and Where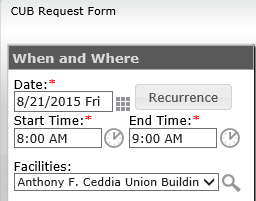 Select a date or a series of recurring dates



For recurring events, click Recurrence





Choose a start and end time
Select the pattern
Select the day or days of the pattern (e.g. Monday only, Monday and Wednesday, first Monday of each month, or random)
Choose the first date and the last date of the recurrence
Click Apply.
Select a start and end time
Setup and teardown time will be added by the Approver
Setup Information
Estimate the expected attendance
Select a desired setup. All rooms have a standard set up. Rooms that allow additional set ups will have have a set up question in the form. You can also select room features to define your needs.

Estimate the expected attendance
Select a desired setup
Filter by Room Type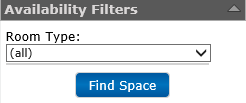 Click "Find Space"
Only spaces that can hold the number of expected attendees, can accommodate the requested setup, and are available on the date and at the time indicated will be displayed.

Click "List" to see the room schedule(s) in a list view.


Click on the green and white "plus" sign to select single or multiple rooms.


Click "View" to read the terms and conditions of using space at Shippensburg. If you agree, check the box and click "Continue."
Event Information
Fields with a red asterisk * are required
Complete all other fields as needed.
Add Event name and select meeting type

Select a group
You must select a group or organization. DO NOT select your name as the group. New users should use search to select the group you are scheduling the event for. EMS will build a directory of groups you schedule. You can select from the list rather than search for additional requests.
Users need to be associated with an organization in order for requests to be processed
Click on the magnifying glass next to the Group field

Please Search for the organization you are scheduling this event for. Typing the first letters of the groups name will make it easier to find.

Select Contact
Use Search to find your name for first time user. Select from "Current 1st" if you are scheduling for yourself after your first time.

Complete additional details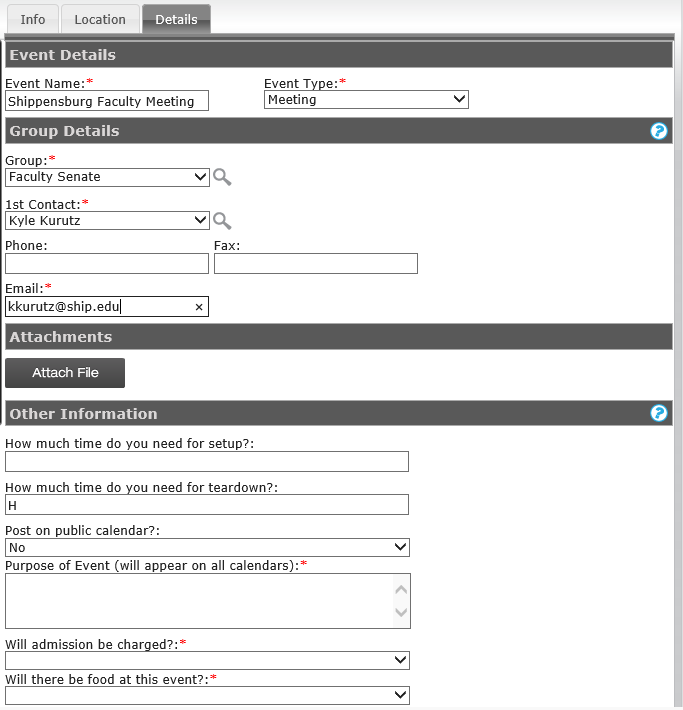 Event Equipment and Setup Needs
Please note that the event equipment details are different for each request form. The image below is only an example.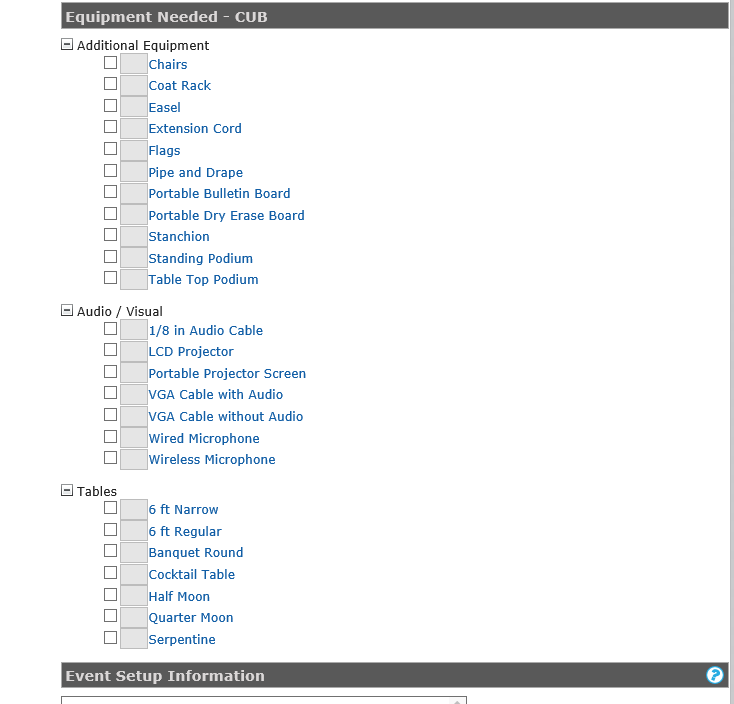 Click "Submit"