Jump to Footer
Online Photo Submission
Welcome to Shippensburg University! You will need an official Shippensburg University ID card, to access a range of services and benefits across campus. To request your ID Card, follow the steps below to submit your photo at least five business days before you come to campus.
New Incoming Freshman
For new incoming freshman who will be residing on campus, your ID Card will be issued to you upon move in at your assigned residence hall. For all others including new incoming freshman who are commuting and not living on campus, you can pick your ID Card up at the University Police Department, located within the Reed Operations Center on campus.
Current Students
For students who already have a SU ID Card, you "DO NOT" need to submit a new photo. If a replacement SU ID card is needed for the purpose that your card has become broken or lost, please visit the ID Room during its hours of operation. There is a $10 replacement fee accessed for lost ID Cards.
Photo Requirements
Need a recent color photo with a plain, neutral background (white, off-white, cream, beige, light gray).
Acceptable:
Current color photo in .jpg format
White smooth background required
Centered, front view of full face
Cropped from just above the top of the head down to the collarbone
Proper lighting
Eyes open and visible
Straight face or smile
Wear prescription glasses if you normally do so
Head coverings allowed if you wear it daily for religious purposes

Full face must be visible
Covering cannot obscure hairline or cast shadows on face
Unacceptable:
Wearing a hat, sunglasses, or anything that obscures the face
No shadows on the face, glare on glasses, or red eye
Other visible people or objects in the photo
No props or hand gestures allowed
Inappropriate expressions
Copyrighted images
Examples of Acceptable Photos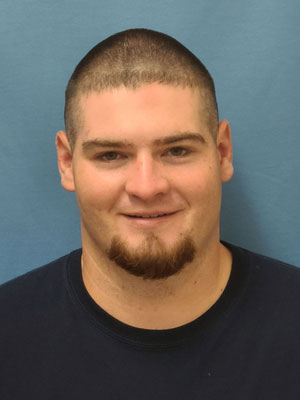 The card office cannot accept a photo that does not meet the requirements, such as the photos below:
If your photo has not been accepted, you will receive an email with an explanation and a link for re-submission. All communication from the ID Card Office will be sent to your Shippensburg University email address.
Government ID
To verify the photo submitted, a photo identification document is required.
Acceptable Photo ID
Valid Drivers License
Passport Photo page or Card
Military ID
High School Photo ID
How to Submit a Photo
For a quick visual guide for how to submit photo for ID Card, go to our Step-by-Step Guide page.
Card Pick Up
Once your photo is submitted and approved, you cannot submit another photo. If you would like a new or different photo on your ID Card please visit University Police Station, located in the Reed Operations Center to have a new photo taken and pay the replacement fee.
ID Room Hours are as follows:
Hours for Fall term are yet to be determined