Jump to Footer
Shippensburg University student presented Army public service award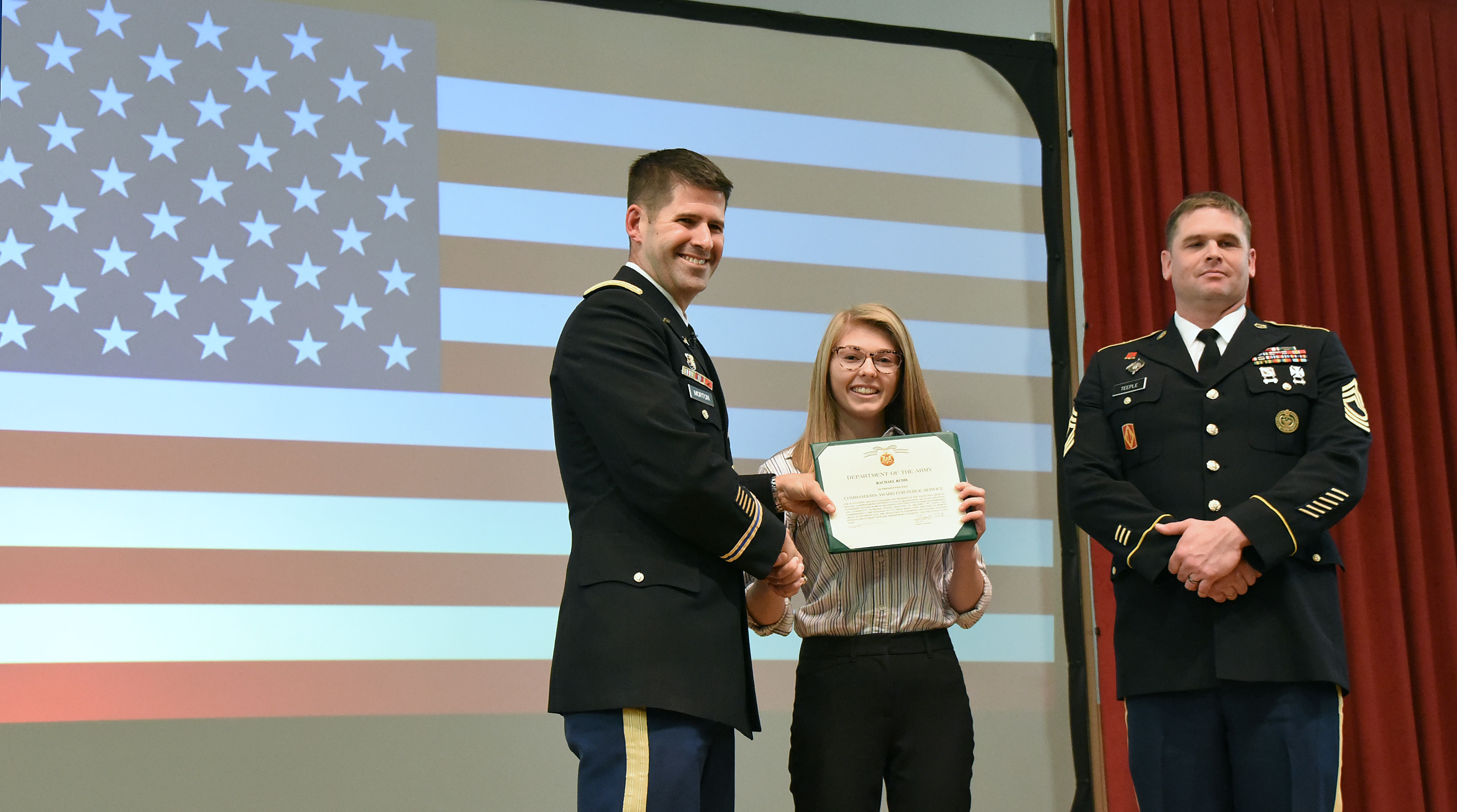 During the annual Veterans Day ceremony at Shippensburg University on November 11, a student was recognized for her dedication to bringing awareness to America's military and providing care packages to troops overseas. Rachael Rudis, a senior history education student in the Wood Honors College, was presented the Department of the Army Commander's Award for Public Service.
After realizing that Ship did not have an organization to support military personnel, Rudis co-founded Ship Stands with America's Military (SSWAM) to honor those who sacrifice their lives to protect the nation. SSWAM is a student organization that supports American soldiers through cards, care packages, and fundraisers. By partnering with local churches and businesses, Rudis and student members assemble donated items and send them overseas to deployed troops.
Her inspiration for the organization was her father, a retired second class petty officer in the Navy. Since its creation, SSWAM has grown from only three members to nearly 25 in the past few years.
"I keep thinking of all the people who served, like my dad, and how their sacrifices and their service allowed me to give back in the first place," said Rudis.