Jump to Footer

Diversity Week, October 12-17, 2020
---
Monday | Gender and Sexuality Diversity
---
Know Our Story: Sexual and Gender Diversity
Monday, October 12th
4:30pm-6:00pm
Zoom: https://ship.zoom.us/j/96345904191
Facilitator: Dr. Jayleen Galarza
The session will begin with an overview of terminology and a review of information to help level set the conversation around gender and sexual diversity.
Sexual and Gender Diversity Choose Your Own Adventure—Participants will be led through a "choose your own adventure" activity that will offer them a sense of what it feels like to navigate campus as a sexual and/or gender diverse student.
LGBTQ+ Students, Faculty, and Staff Q&A Panel—Participants have an opportunity to hear the stories of LGBTQ+ campus community members as well as ask questions. Questions will be collected at the start of the event and will be screened prior to moderator asking.
National Coming Out Day Open Mic
Monday, October 12th
7:00pm-8:30pm
Zoom: https://ship.zoom.us/j/98341150182
Facilitators: Arielle Catron and Nicole Santalucia
Giving students a space to either "come out" or share their experience of what "coming out" was like and meant to them.
---
Tuesday | Racial Diversity
---
Systemic Racism in America - A Discussion
Tuesday, October 13th
6:00-7:15pm
Zoom: https://ship.zoom.us/j/94491802389
Facilitators: Eduardo Bonilla-Silva, Dr. Lawrence Eppard
Duke University race scholar Eduardo Bonilla-Silva will lead a discussion of systemic racism in America that focuses on the causes, consequences, and prospects for progress.
Bonilla-Silva is nationally recognized for his expertise regarding racism and racial inequality in America. He has written a number of important books on these subjects, including the best-selling Racism Without Racists, and has published his research in the leading peer-reviewed academic journals in this area.
No-No Boy: Songs of Race and Immigration, Past and Present
Tuesday, October 13th
8:00pm-9:15pm
Zoom: https://ship.zoom.us/j/91345298501
Facilitator: Julian Saporiti
Julian Saporiti of the No-No Boy project returns (virtually) for a program that shares his PhD research through a unique presentation of song, stories and film. From his own family history as Vietnamese refugees, to stories of WWII Japanese American concentration camps, to his current work with folks at the Mexican border, this program aims to let students sit with difficult histories and divisive current issues in a manner which invites thought over an argument, healing over strife. This will not be your typical academic lecture but rather an event that weaves together sound and visuals to promote conversation and understanding of our complicated American past and present.
Julian Saporiti is a musician and scholar with an MA in American Studies and is finishing his PhD in American Studies at Brown University. His multimedia project No-No Boy has received national critical acclaim for its blend of scholarship and art.


---
Wednesday | Ability Diversity
---
Disability Awareness: What Students Wish You Knew about Disability
Wednesday, October 14th
5:00-6:00pm
Zoom: https://ship.zoom.us/j/93076026478
An interactive event that challenges participants to understand how accessibility impacts the lives of Ship students. Panelists will share their stories on academics, self-advocacy, and experiences as a college student with a disability.
Disability Identities, with Matt Glowacki
Wednesday, October 14th, 2020
7:00-8:30pm
Zoom: https://ship.zoom.us/j/91885172237
Presenter: Matt Glowacki
Matt will be talking about disability identity by sharing personal stories and engaging the audience to examine the way they view disability.
---
Thursday | Political and Religious Diversity
---
Political Speed Dating
Thursday, October 15th, 2020
6pm-7:30

Physical Location: Hockey Rink; Zoom: https://ship.zoom.us/j/91492308708
Facilitator: Dr. Alison Dagnes
The political climate has gotten too hot: it feels like everyone is yelling but no one is listening. The important issues of the day still affect us, and it is important to talk with people who might think differently than you.
Come to meet people, talk, and listen in an entirely cheerful way.
Political speed dating! Spend 5 minutes with someone who has a different opinion than you do. Listen, ask questions, find common ground, and walk away with a new friend and a more positive view of American politics.
Yes: Meeting, Listening, Learning.
No: Yelling, Name Calling, Anger.
A Common Understanding of Religion
Thursday, October 15th, 2020
8pm-9pm

Zoom: https://ship.zoom.us/j/94574836229
Facilitator: Jan Bye
This workshop will focus on the spiritual commonalities of the different religions-- and lack thereof-- that are represented at Ship. The panel format will include one individual from each religion, including a non-believer, and begins with introductions and an overview of the purpose of the event, followed by an opening question to begin the discussion with the panel.
The event will encourage listening to people of diverse religious backgrounds and how they practice their faith, or not.
---
Friday | Ethnic Diversity
---
"A Quilt to Cover Us All"
Friday, October 16th, 2020
3pm
Physical Location: Gilbert Hall Lawn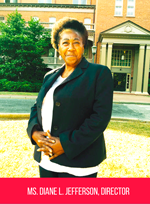 Facilitator: Ms. Diane Jefferson
The Office of Multicultural Student Affairs MSA) in conjunction with the ACT Committee unveils their project, "A Quilt to Cover Us All," designed to help generate a spirit of unity and cry for justice in our community. In addition to the quilt, MSA will sponsor a dedication ceremony of the newly renovated Gilbert Hall. Individuals will be invited to tour the facility and learn more about the office. President Laurie Carter will provide remarks and be joined by persons from various groups across campus involved in the making of the quilt. The quilt is a creative, innovative way to involve the entire campus community in an anti-racism event.
Know Our Story: Ethnic Diversity at Ship
Friday, October 16th, 2020
5-7pm

Physical Location: Memorial Auditorium; Zoom: https://ship.zoom.us/j/94435171190
Facilitators: Lance Hines-Butts and Lucas Everidge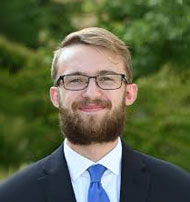 A student-driven storytelling event to capture how one's race uniquely impacts one's campus and community life. Storytellers include: Leah Motterhead, Brenda Aristy, Ramses Ovalles, Katherine Hargrove, Nequwan Ali, and Quamia Wells, who will share their unique stories and engage with the audience through simple questions such as: How has your ethnicity impacted your experience in Shippensburg both on and off-campus?
---
Saturday | Diversity Celebration Day
---
Diversity Week Festival: Join Together for FREE multicultural meals!
Saturday, October 17th, 2020
4-6pm

Physical Location: Commuter Parking Lot C7
Facilitators: Luke Everidge and Lance Hines-Butts
This event expresses unity with the breaking of bread. It is a way of appreciating different cultures. The event features:
Multiple food trucks from different cultural backgrounds
The History of the different foods will be explained
A mixture of different cultural music
"The Ship Unite"
Saturday, October 17th, 2020
5:00pm-6:00pm

Physical Location: Commuter Parking Lot C7: Zoom: https://ship.zoom.us/j/91908891912
Facilitators: Lance Hines-Butts and Lucas Everidge
"The Ship Unite" will be a signature/traditional event where the campus comes together as a UNITED campus. Speakers include President Laurie Carter and the student leaders of Diversity Week. Remarks will be followed by the audience "switching the lights" which entails audience members taking a battery-powered candle and placing it in a large spelling of "Ship" to symbolize that we as a campus are putting our differences aside and stepping into a new light of appreciation of what makes us individuals after a week of continuous learning.
Glo Celebration featuring DJ Rictor
Saturday, October 17th, 2020
8:00pm-11:00pm

Physical Location: Commuter Parking Lot C7; Zoom: https://ship.zoom.us/j/93355666015
Facilitators: Lance Hines-Butts and Lucas Everidge
The glo celebration will celebrate different backgrounds together through dance and multiple DJ's playing different genres of music from many different backgrounds. The goal is to bring people together for a celebration and appreciation of musical and cultural diversity.