Jump to Footer
Institutional Effectiveness
Shippensburg has centralized the management of assessment and increased institutional effectiveness across the university. The diagram below outlines the governance process that is being followed as we move from a decentralized to a centralized assessment model.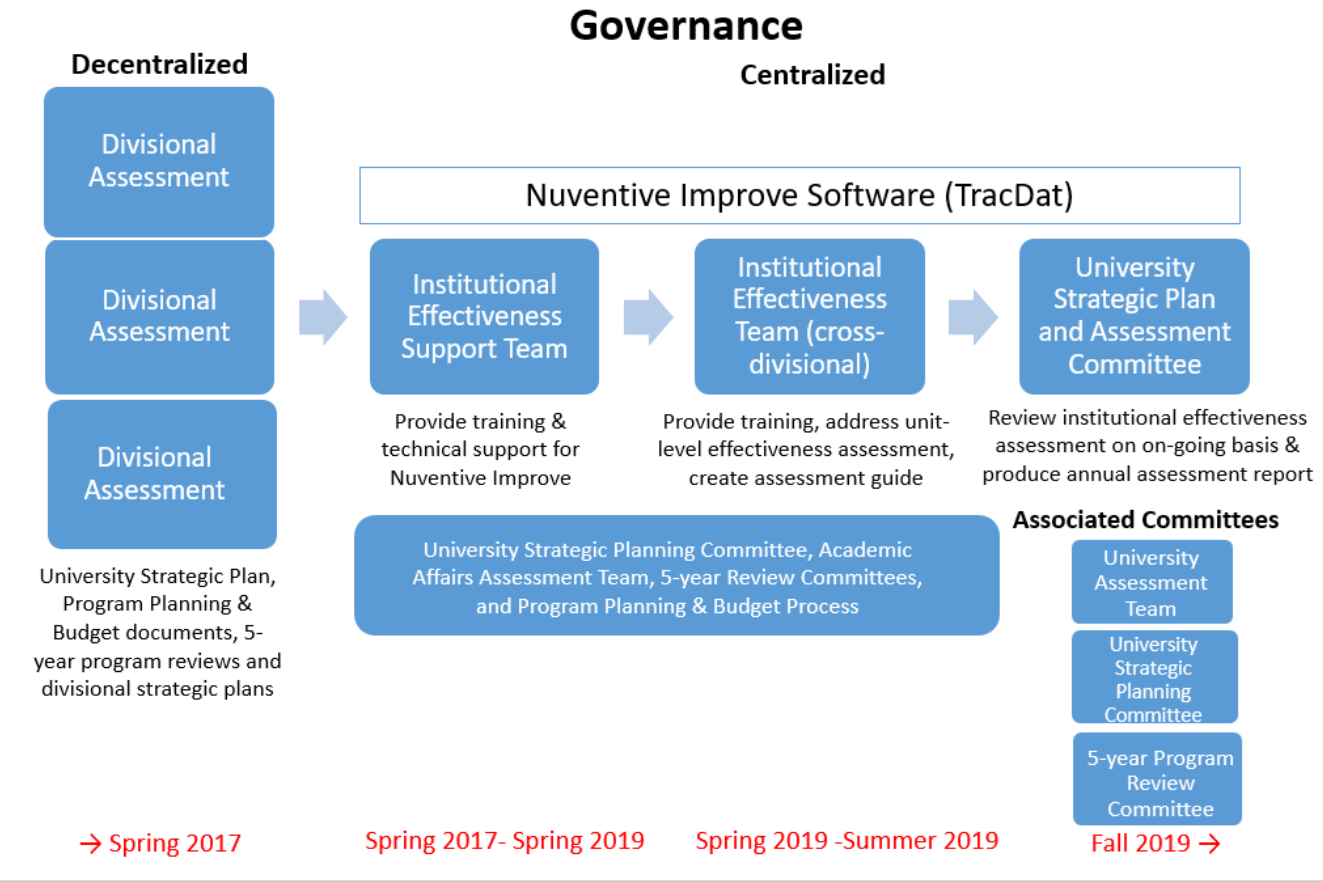 How is this model being supported?
Chief Strategy Officer is responsible for overseeing institutional effectiveness and assessment
Office of Institutional Research & Assessment, in collaboration, is taking the lead of:

assisting with assessment data collection and analysis
supporting assessment activities (workshops)
coordinating assessment training & professional development

Institutional Effectiveness Committee assists with assessment support, planning and creation of a comprehensive Assessment Guide
Institutional Effectiveness Committee produces annual reports and disseminates assessment results across campus
The Institutional Effectiveness Committee has been charged with creating an infrastructure to support institutional effectiveness assessment for academic and non-academic areas.
Institutional Effectiveness Committee membership:
Dr. Tracy Schoolcraft
Associate Provost (co-chair)
tascho@ship.edu
The Committee is comprised of cross-division membership with representation from Academic Affairs, Administration & Finance, Enrollment Management/Student Affairs/Student Success, and Office of Inclusion, Innovation, and Investment, including faculty, staff and administrators.