Jump to Footer
Safe Zone Trainings
Safe Zone trainings provide individuals a complex, nuanced, intersectional, and critical forum to:
Interrogate their own genders, sexualities, and race
To gain some understanding of the differences between assigned sex, gender identity, gender expression, and sexual/romantic orientation
To gain an understanding of heterosexism, cissexism, and dyadism through an intersectional lens—particularly one that focuses on how these systems are perpetuated institutionally and systemically rather than merely through individual prejudice or interpersonal discrimination
To explore how to actively work to dismantle the structures that oppress queer/trans individuals & communities
Safe Zone traings can be requested by completing the form below. Students, staff, faculty, and non-university affiliated community members are also invited to attend our monthly Open Safe Zones.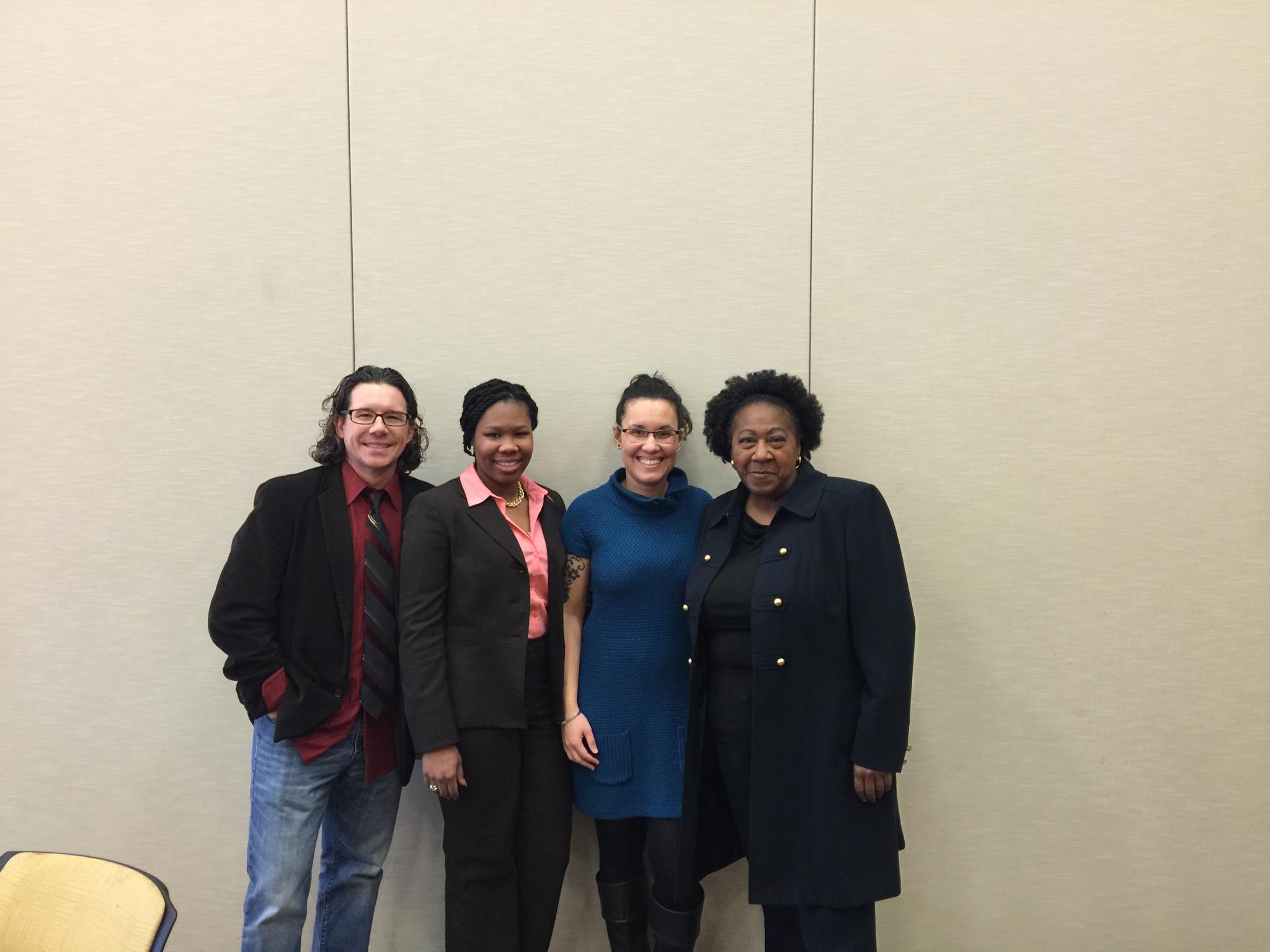 Dr. Matthew Shupp, Kapri Brown, Dr. Jayleen Galarza and Diane Jefferson are pictured here after co-presenting at the 8th annual GSA Summit, which is sponsored by the LGBT Center in Harrisburg, PA
Safe Zone Train-the-Trainer
Interested in being a Safe Zone facilitator? Fill out the form below.
Individuals interested in becoming trainers will go through a train-the-trainer process, which involves 4 hours of training with the Pride Center director and other individuals interested in becoming facilitators. This training involves going through the actual Safe Zone process and workshops on facilitation, responding to questions, navigating triggers and problematic questions, and more.
You then will practice facilitating with the director and others interested in being a facilitator. Once that is done successfully, you will practice co-facilitate a Safe Zone for a practice audience. Upon approval of the director, you will be added to the facilitator listserv.
When Safe Zones are requested, we will send out emails to the listserv seeking volunteers to co-faciltiate.