Jump to Footer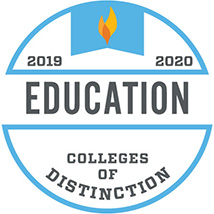 Department of Teacher Education
The Teacher Education Department is the home to a variety of educational programs. Following is a list of the courses of study that are offered in this department.
Undergraduate Program
Graduate Programs
Certificate Program
Your career in education starts at Ship.
Shippensburg University has a rich heritage of preparing some of the finest teachers in the region. Our outstanding faculty is devoted to designing and teaching a demanding, relevant, philosophical and clinical curriculum. Our graduates have one of the highest pass rates on the Praxis teacher certification exams among the fourteen Pennsylvania state universities. All of our programs have participated in the Specialty Program Area (SPA) review as part of the NCATE/CAEP process and meets high national standards of excellence.
The Grace B. Luhrs University Elementary School provides a unique opportunity for you to observe and participate in elementary school activities and classroom teaching experiences with children in kindergarten through fifth grade. Shippensburg University College of Education and Human Services faculty and Shippensburg Area School District teachers teach the lab school classes. The curriculum reflects the best developmental and educational practices. Lessons demonstrate how to apply the most current educational techniques.
The Bartos Child and Family Center, located in the same facility as Luhrs Elementary, provides an opportunity to engage with children ages one through five.
Find out more about our undergraduate and graduate programs, research opportunities.