Jump to Footer

Welcome to the Raider Battalion
Click here to request more info!
The Raider Battalion is the Reserve Officers Training Corps (ROTC) program at Shippensburg University. Located in the heart of the Shippensburg University campus, the Raider Battalion includes students from Shippensburg University, Wilson College, and Penn State Mont Alto.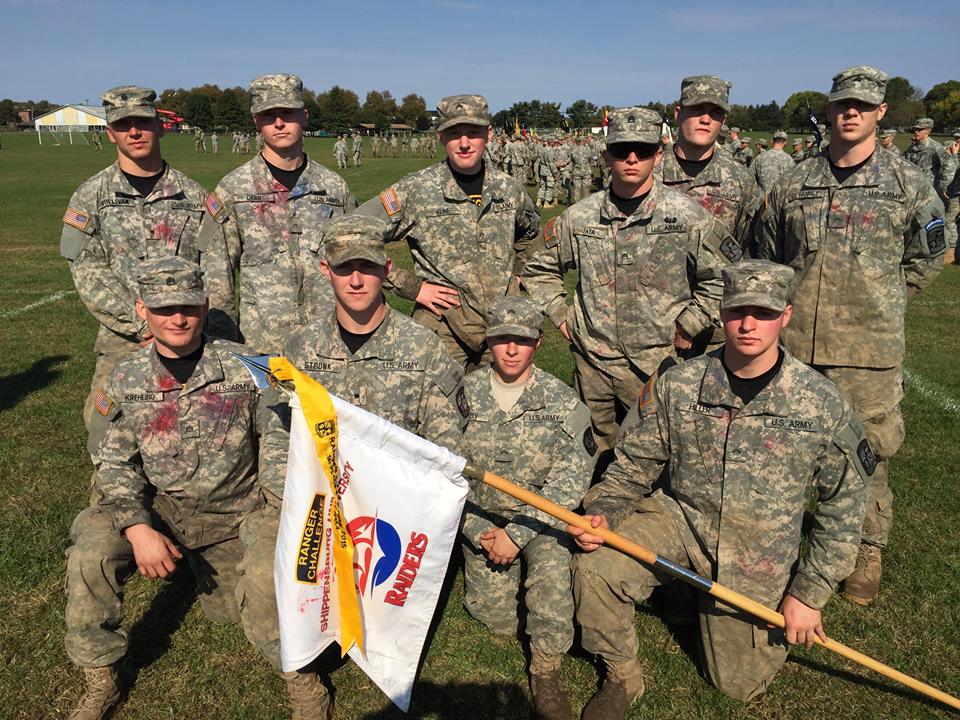 2016 Ranger Challenge Team
---

---
New students
Watch our Facebook page this summer for information on ROTC ORIENTATION, August 22-24
How to Enroll in ROTC

Incoming Freshmen and Sophomores: To get started in ROTC is as simple as enrolling in a Military Science course for Spring 2017. There are no prerequites or tests required.Classes meet once a week, with a lab on Thursday afternoon and physical training Monday, Wednesday, and Friday. Classes count as 2 elective credits.
Freshmen: Enroll in Military Science 132 (Choose class on Wednesday/12:00, Wednesday/1:00, or Thursday/11:00)
Sophomores: Enroll in Military Science 232 (Choose class on Tuesday/11:00 or Thursday/12:00)
Juniors and Grad Students: Contact the Military Science Department for course info.
There is no obligation required to start ROTC. Students can take up to two years of ROTC classes without making any military commitment. Students who commit to completing the ROTC program, though, are entitled to a monthly stipend of $300 to $500 and can compete for full-tuition scholarships.

What makes Shippensburg ROTC special?
2016-2017: ROTC/Veterans Living Learning Community  opens in Kieffer Hall. Not required, but an option for ROTC cadets, a living/learning community is a group of students who live on the same floor and share common academic or social interests. In your LLC, you'll build new relationships with other students, faculty, and staff, while concentrating on your personal passions. In your LLC, you'll also enjoy benefits such as simplified scheduling, living in suite-style housing custom designed for LLCs, and the ability to choose your roommates.
Benefits and Perks:
Suite-style living in Kieffer Hall, located near the ROTC office in Wright Hall
Lounge reserved specifically for your LLC use 
Staff and faculty mentors to provide support and resources
Instant connection with fellow hallmates
Events and programs geared towards your interests
Supportive environment to encourage you to achieve your goals
 2015-2016: Shippensburg Army ROTC Cadet COLIN BRACKIN was named US Army Cadet of the Year . He was ranked #1 out of over 5300 cadets across the US. Read the Sentinel article here.
Seven Shippensburg cadets were selected for prestigious overseas summer tours in the ROTC Cultural Understanding and Language Proficiency Program.
Three cadets earned their wings at Army Airborne or Air Assault schools.
Three cadets were selected for competitive internships: NASA (at Moffett Field, CA), Army Medical Department (at Madigan Army Hospital/Ft. Lewis, WA) and the NSA (Ft. Meade, MD).

2014-2015: Shippensburg Army ROTC cadets ranked #1 out of 42 colleges in the Northeast for their performance at Leadership Development and Assessment Camp at Ft. Knox, KY.
2013-2014: Cadets earned a record $3,450,000 in full-tuition scholarships and ROTC enrollment rose to 142 cadets.
For more information please use the navigation links to the left.
---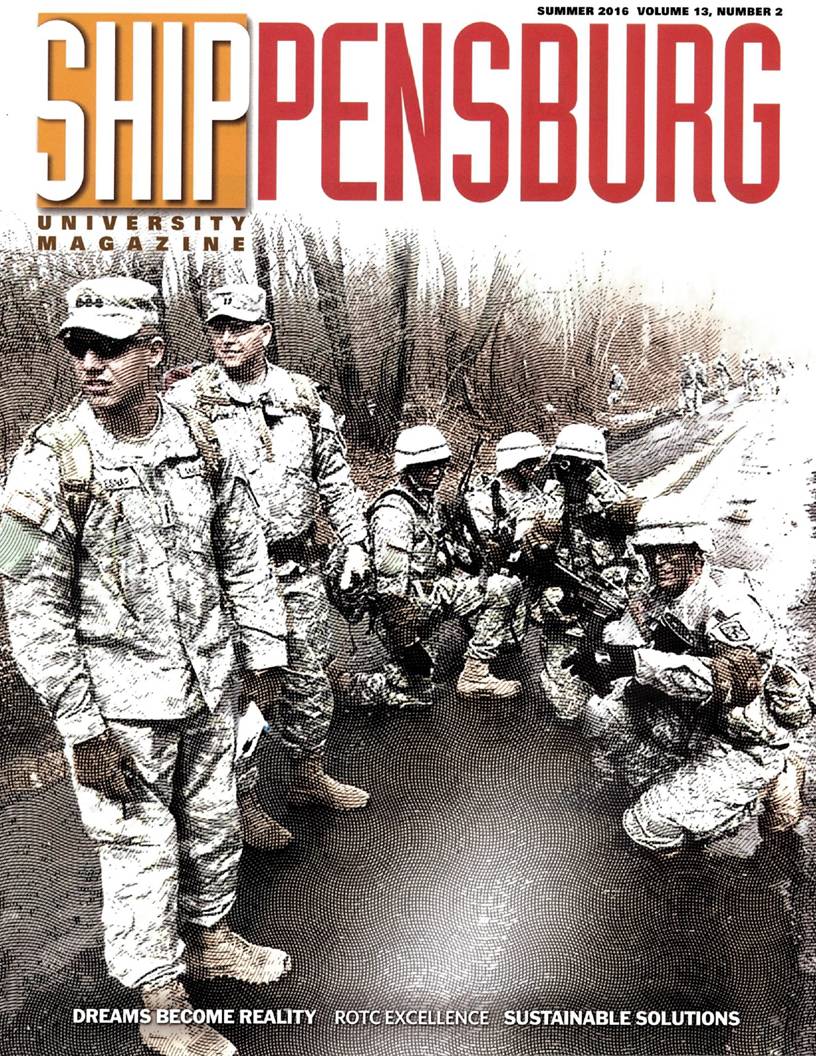 Army ROTC is a leadership development program that prepares students to become officers in the United States Army. Students who complete the ROTC program are commissioned as Second Lieutenants upon graduation and go on to serve in one of fifteen career fields. Graduates of the program have options to serve on Active Duty--as a full time job--or as part-time officers in the Army Reserves or National Guard (one weekend a month plus two weeks of training each summer).   
Read more about Shippensburg ROTC in the current issue of Shippensburg University Magazine