Jump to Footer

Diversity Week, October 4-9, 2021
for more information contact SUdiversityweek@ship.edu
---
Monday
---
Head to the Sky – Women's Empowerment Talk
October 4, 2021
3:30-5pm
Orndorff Theater
Join us for our first diversity event. This interactive panel discussion is geared towards empowering women and inspiring change. Topics include gender equality, economic empowerment, work-life balance, among others. Participating panelists include our very own Dr. Ashley Lewis, Ms. Arielle Catron, Ms. Rosa Rivera-Geraldo, Dr. Chartice Wyatt Thermil, and Ms. Alithia Zamantakis.
Poetry by Monica Baker
October 4, 2021
7pm
Memorial Auditorium
Monica Baker is a writer, poet and wordsmith with over 30 years of professional experience. She is the Managing Editor of Showcase Now Magazine and a writing coach/instructor for the Life Coach School of Arkansas. She is from Harrisburg Pa, attended Harrisburg City Schools and Indiana University of Pa. She has resided in Charlotte North Carolina for the last 23 years.
Phantom Butterflies, the highly anticipated collection of poetry and prose, showcases Monica Butts Baker's writings from childhood to adulthood. These pages speak from the mouth of a preconscious child and from the heart, soul and mind of a prolific adult writer. The talented wordsmith allows the Phantom butterfly to land on the petals of love, social injustice, and philosophical thought-provoking matters.
Fire Artist by Bryan Hickman
October 4, 2021
7:30pm
Front of Memorial Auditorium
King Prolifik is an alumnus of Shippensburg University. He earned his Bachelor of Arts Degree in 2012. Since then, he has used his artistic skill and knowledge to create a series of stunning work through performance art. Each performance is concluded with a reveal that will redirect your perspective and provide you with a vibrant end result.

PennLive
---
Tuesday
---
Political Speed Dating, facilitated by Dr. Allison Dagnes
October 5, 2021
5pm-6pm
Stewart Hall
This event asks Ship students to come together to meet people who may have different opinions, but who are delightful regardless.
The goal of this exercise is to show our campus that we have more in common than we do differences. Students will self-identify as either "Left of Center" or "Right of Center." They will sit across from someone who has a different point of view, listen to that person, and ask an uncritical question (or two). Each person has time to express an opinion about an issue or a topic without criticism or accusation.
Then, students will have time to find common ground on something; they will find something that they both agree upon, or something they both like. This could be a current events issue, music, movies, or food.
Columbia Historic Preservation Society – Underground Railroad Lecture/Presentation
October 5, 2021
7pm
Memorial Auditorium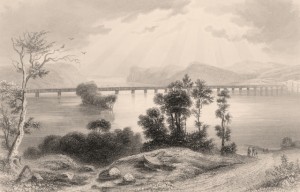 This interactive presentation will place emphasis on Columbia, Pennsylvania's Free African American society and freedom trail. Columbia is among the earliest places where the term "underground railroad" was used to describe the network supporting formerly enslaved African Americans journeying to new lives.
Discussions on fugitive slaves, persons of interest, Quaker religion and transportation of slaves on their quest for freedom will be facilitated.
A Quilted History of African Americans in Dauphin County
October 5th
3:45-4:45pm
Stewart Hall
Join Ms. Elizabeth Carter and her colleagues as they honor the tradition of African American Quilting. Share in the art of quilting and learn about the history of African American culture in Dauphin County.
---
Wednesday
---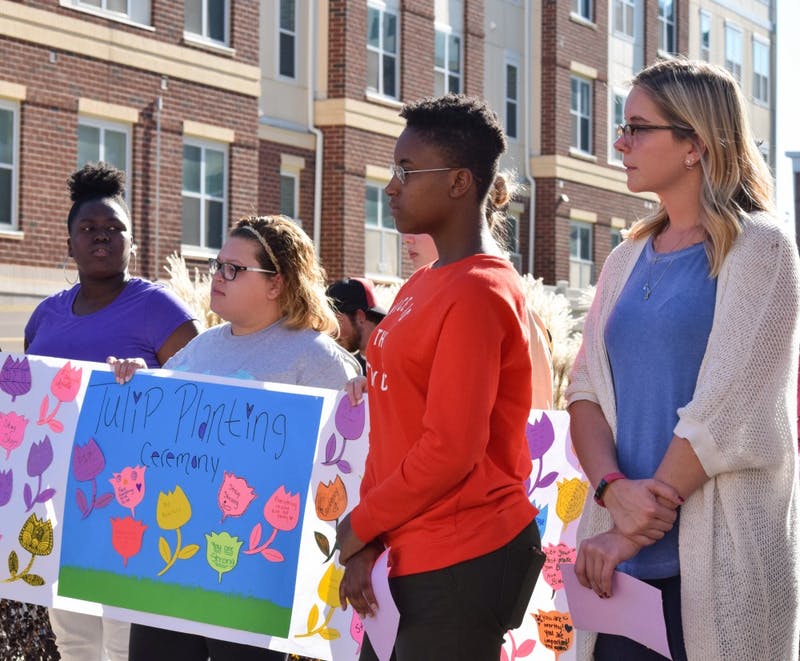 Women Center presents "Tulip planting"
October 6, 2021
4pm
Lackhove Hall
The Tulip Planting Ceremony is an annual event to remember those we have lost to domestic violence, and advocate for an end to all power-based violence. All are welcome.


Black Alumni & Student Network Night
Building Connections
October 6, 2021
6pm
Stewart hall
Join us for our Black Alumni & Student Network Night during SU's Week of Diversity on Wednesday, October 6. The Network night will engage students and alumni in dialogue with each other on topics of mentoring, branding, curriculum, graduation, and other college topics.
Students: Enjoy an evening making connections with alumni who have walked the path before you and connect with alumni as you prepare to become an alum yourself.
Alumni: Provide advice on how to best navigate the rigors of college and offer your mentorship to students, encouraging them to develop a lifelong connection.
The Shippensburg University Black Alumni Network builds connections between current black students and alumni. It also paves the way to maintain and promote black alumni participation through social and professional programs and events
---
Thursday
---
John L. College of Business presents "Business breakfast and panel discussion"
October 7, 2021
9:30am-10:30am
John Grove Hall Forum Rm. 101
Open discussion with leaders in business addressing the topics of Diversity and Inclusion in the Workplace, Balancing Work/Home Lives, and Negotiating Salary and Benefits.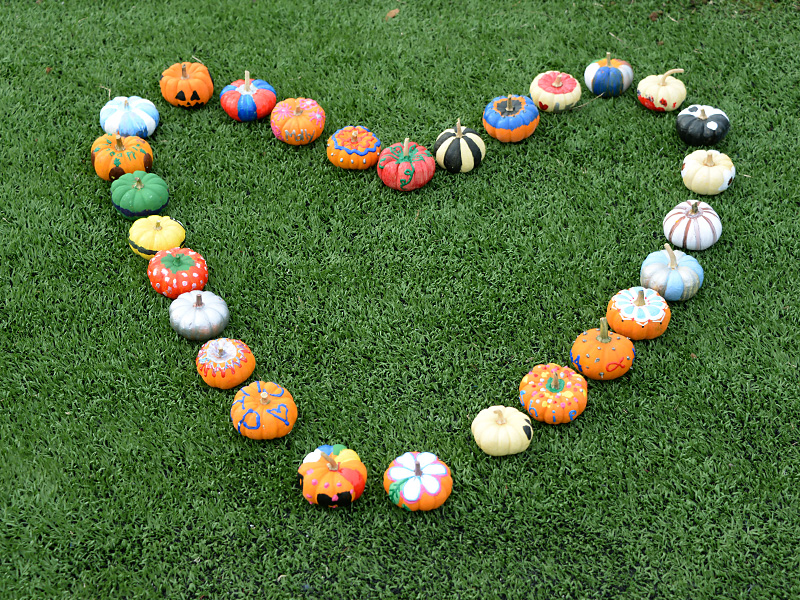 Community Engagement present "Crafts for A Cause"
October 7, 2021
2pm-4pm
CUB119
Come out and support this year's Treats No Tricks by making crafts and candy bags to the Shippensburg area children to enjoy.
William C. Goodridge Freedom Center & Underground Railroad Museum
October 7, 2021
7pm
Memorial Auditorium
Join Mr. Kelly D. Summerford, who will be portraying Mr. Goodridge during this event. William C. Goodridge was a Station Master on the Underground Railroad who was born enslaved to becoming one of the wealthiest African Americans businessmen in South Central Pennsylvania during the 1800's — His mother and grandmother were enslaved on the Charles Carroll plantation in Maryland.
Kelly is a native of Harrisburg and served 4 years as a Harrisburg City Councilman. He worked 11 years for the Pennsylvania Child and Adolescent Service System Program Training and Technical Assistance Institute (CASSP), serving as the Institute's liaison to the Department of Psychology at Penn State University. Prior to his tenure at CASSP, he served 12 years as a computer programmer in charge of the per capita dues for the Pennsylvania AFL-CIO. He also worked as a computer consultant to the Office of Mental Health and Substance Abuse Services of the Pennsylvania Department of Public Welfare. He holds an Arts Management Certificate from the University of Massachusetts, a Certificate in Living History Interpretation Harrisburg Area Community College, a certificate in Non-Profit Board Development from Penn State University and studied at the Art Institute of Pittsburgh.
---
Friday
---
Multicultural Student Affairs presents "ACT Rally & Quilt Reveal"
October 8, 2021
3pm
Gilbert Hall "The Yard"
A Quilt to Cover Us All is an initiative by MSA's A.C.T. (Ask. Communicate, Teach Tolerance) committee. It was created in the spirit of unity and cry for justice in our Shippensburg University community. The quilt will give individuals and groups, administration, faculty, staff and students, a platform for expression. The goal is to empower one another by creating a quilt that highlights our unique differences and embraces our commonalities. It is a way that the whole campus can come together and declare that as a campus we will value and appreciate every member of the Ship family and we will seek equality and justice for all.
National Recovery Fountain Lighting
October 8, 2021
6pm/Lighting will occur at 7:15pm
Fountain Area, located in front of Old Main
September is National Recovery Month. We will light the fountain purple (a bit late due to fountain construction) to highlight this important month and all those in recovery as well as the allies who support the journey of recovery from substance use disorder. Join the Connection AOD Program and University / local partners for resources, food, music, games, and fun.
---
Saturday
---
Ship Raiders Football game vs. West Chester Rams
October 9, 2021
1pm
Seth Grove Stadium
Support Shippensburg University's Football game against West Chester, followed by our Diversity Week concluding events.
Celebration/SHIP Unite
October 9, 2021
2pm-6pm
Hockey Rink
Unite as one at our signature event. Join us for food, games, and hear from the Diversity Week leadership team.
MSA Presents The Free To Be Me & You Ballers Ball
October 9, 2021
8pm
CUB – MPR Room
Free to Be Me & Baller's Ball is a National Celebration for LGBT+ identifying individuals. The Ballers Ball brings awareness to the importance of the underground ball scene for the LGBT+ people of color identifying community. The event also falls on the anniversary that the group, Free to Be Me, was founded. All are welcomed to attend.
**Diversity Week Passive Programming
Dear World Portrait Experience – This showcase will display members of our Shippensburg University campus community throughout the CUB Great Hall.
---
Photos from Diversity Week 2021