Jump to Footer

Diversity Week, September 26th – Oct. 1st
for more information contact SUdiversityweek@ship.edu
---
Monday, September 26th
---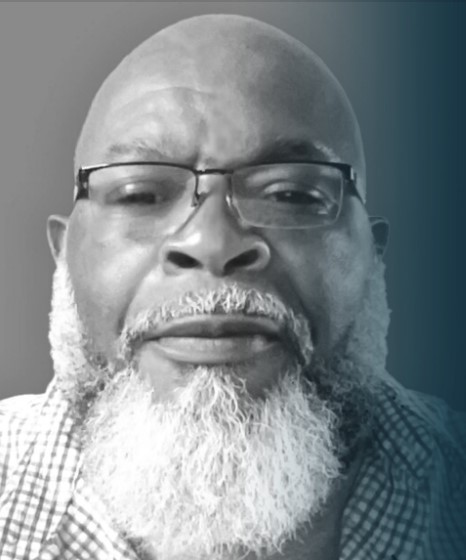 A Few Things You Need to Know About Racism &
Ableism at Noon
Facilitated by: Mr. Theo W. Braddy
Location: CUB 119
Description: The audience will better understand the intersectionality of Racism and Ableism and explore ways to manage the misconceptions, stereotypes, and biases that result from Racism and Ableism.
---
Invisible Disabilities Awareness and Advocacy at 7pm
Facilitated by: Ms. Christina Irene
Location: Luhrs Performing Arts Center
Description: Christina Irene is the author of two books on communicating about invisible disabilities, and she's presented workshops to schools, corporations, government entities, and not-for-profit organizations around the world. Her mission is to educate, empower, end the stigma, and help everyone live our best lives, all while using a light approach to a heavy topic. No matter how you arrive to this conversation, you're going to take away some great ideas to help you and the people you care about.
---
Tuesday, September 27th
---
Safe Zone Training at Noon
Facilitated by: Sahara McGrath, Coordinator of the PAGE Center
Location: CUB MPR B
Description: Safe Zone trainings provide individuals with a complex, nuanced, intersectional, and critical forum to: (1.) Interrogate their own genders, sexualities, and race; (2.) To gain some understanding of the differences between assigned sex, gender identity, gender expression, and sexual/romantic orientation; (3). To gain an understanding of heterosexism, cissexism, and dyadism through an intersectional lens—particularly one that focuses on how these systems are perpetuated institutionally and systemically rather than merely through individual prejudice or interpersonal discrimination; and (4.) To explore how to actively work to dismantle the structures that oppress queer/trans individuals & communities.
---
Being JEDI for LGBTQ+ Inclusion at 5PM
Facilitated by: Mr. Todd Snovel – Chief Leadership and Engagement Officer for the County Commissioners Association of Pennsylvania
Location: CUB MPR A
Description: Centering the lived experiences of LGBTQ+ individuals goes far beyond the celebrations of Pride Month. This session will explore unique challenges facing LGBTQ+ communities, examine the historic and current movements for LGBTQ+ civil rights, and will prepare attendees to actively become JEDI agents of inclusion in their daily lives.
---
Wednesday, September 28th
---
How to Find a DEI Employer at Noon
Facilitated by: Dr. Manuel Ruiz and Various Employer Partners
Location: MPR A
Description: Get ready for Shippensburg's Fall Job and Internship Fair on Friday, 9/30 by learning what it means to be diverse and inclusive in the workplace. You will have time to reflect, ask employers questions, and review a plethora of resources to guide you in your job search.
---
The Power of the Black Superhero at 5pm
Facilitated by: Dr. McKinley Milton, Kermit O. & Renee A. Paxton Endowed Teaching Chair & Associate Professor of English at Gettysburg College
Location: MPR B & C
Description: The current moment in American Popular culture has seen a tremendous increase in representations of Black Superheroes, portrayed in comics, popular television shows, and blockbuster films. Yet, this moment is deeply rooted in a long history of depictions of Black heroism and villainy, with powerful implications for how we as a society have come to understand race and power within frameworks of good and evil, right and wrong. This talk will examine the current moment in relationship to the history and traditions that inform it, inviting the audience to consider questions of who gets to be the hero and who gets painted as the villain or the victim. Most importantly, this talk will pose the questions: what does it mean and why does it matter?
---
Thursday, September 29th
---
Navigating Identity through an Intersectional Lens at Noon
Facilitated by: Mr. Steven Lopez, Dr. Manuel Ruiz, and student panel
Location: Orndorff Theatre (CUB 123)
Description: When exploring the concept of intersectionality, it is important to remember that for members of our campus community that fit into multiple minority communities, the consequences of unconscious bias can quickly compound – and can even come from well-meaning peers and campus programs. Join this interactive discussion with guest's student speakers who will share their narrative. You will leave this session with the skills needed to continue helping us create a culture of inclusivity on campus.
---
Political Speed Dating at 5pm
Facilitated by: Dr. Allison Dagnes, Professor of Political Science
Location: CUB MPR Room B
Description: This event asks Ship students to come together to meet people who may have different opinions, but who are delightful regardless. The goal of this exercise is to show our campus that we have more in common than we do differences. Students will self-identify as either "Left of Center" or "Right of Center." They will sit across from someone who has a different point of view, listen to that person, and ask an uncritical question (or two). Each person has time to express an opinion about an issue or a topic without criticism or accusation. Then, students will have time to find common ground on something; they will find something that they both agree upon, or something they both like. This could be a current events issue, music, movies, or food.
---
Friday, September 30th
---
Annual MSA Big Quilt Reveal 3pm, followed by Food Trucks
Location: Gilbert Hall (The Yard) In front of MSA
Description: A Quilt to Cover Us All is an initiative by MSA's A.C.T. (Ask. Communicate, Teach Tolerance) committee. It was created in the spirit of unity and cry for justice in our Shippensburg University community. The quilt will give individuals and groups, administration, faculty, staff and students, a platform for expression. The goal is to empower one another by creating a quilt that highlights our unique differences and embraces our commonalities. It is a way that the whole campus can come together and declare that as a campus we will value and appreciate every member of the Ship family and we will seek equality and justice for all. Stay afterwards for free food from a variety of food trucks and fellowship!


---
Saturday October 1st
---
Latino Explosion at 4pm
Sponsored by: MSA
Location: CUB MPR
Description: The Latino Explosion is an event that showcases Latino culture in celebration of Hispanic Heritage Month. There will be lots of authentic food, music, and dancing.