Jump to Footer
Student Clubs and Organizations
Visivo, Student Magazine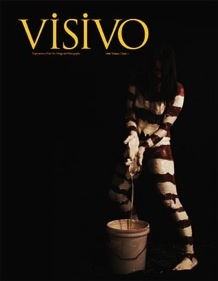 The Shippensburg University art department has their own magazine, Visivo, Italian for visual. Students work on all aspects of this magazine from the theme to the design, photography and printing. Creating Visivo is a unique and important "real life" experience in the development of student graphic designers.
Students involved in this club write, photograph, design and edit a four-color magazine that is printed and distributed throughout the university each year. Students learn a tremendous amount about all aspects of magazine production.
Past Visivo articles include profiles of various senior art majors who have shown outstanding achievement in a specific visual arts field. The publication is designed and produced entirely by a team of student designers. Advised by Professor Whiteley.
Download Visivo .
Student Art League
Students travel to art exhibitions in the surrounding communities, schedule guest artists for workshops, and organize and stage an annual Holiday Art Sale (November - December). Ceramic and other interested students travel to the national conference of the National Council on Education for the Ceramic Arts (NCECA). Through NCECA students attend ceramic presentations, visit ceramic exhibitions, meet ceramic artists, and become familiar with graduate ceramic programs. Advised by Professor Culbertson.
National Art Education Association
The SU student chapter of the Pennsylvania Art Educators Association (PAEA) was established in 2005. Art Education majors become members in PAEA, the state chapter of the National Art Education Association (NAEA), to network, and to find important discipline resources. Annually students attend and present papers/projects at meetings and conferences sponsored by PAEA and NAEA.