Jump to Footer
Ship students survey active mine in Mapleton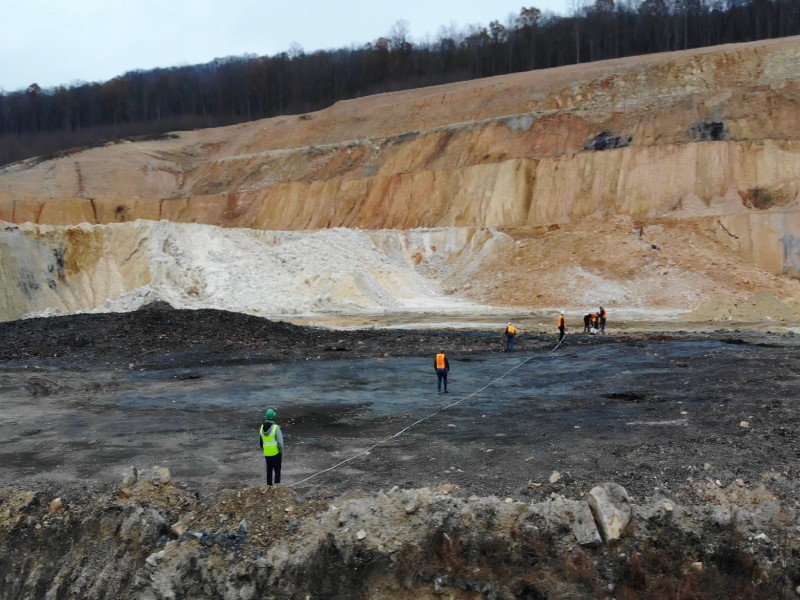 Shippensburg Geography/Earth Science students gained hands-on experience last month by surveying an active mine in Mapleton, PA. The U.S. Silica mine is over one hundred years old, and students are assisting with the surveying of Orsika sandstone--a white sandstone that will then be mined into glass products.
Geography/Earth Science professor, Dr. Sean Cornell, is overseeing the project. Cornell and his students studied the geophysics and geophysical properties of the rock, which will lead to more efficient and effective decision-making with the sandstone mine.
"This is real geography applied so it's a great opportunity for our students to see the full spectrum of Geoscience problems in action," said Cornell.
The Mapleton Plant is approximately 40 miles northwest of Harrisburg.