Counseling, College Counseling Concentration, M.S.
Graduates of Shippensburg University's Counseling, College Counseling Concentration, M.S. program possess a strong identity as counselors and student affairs professionals.
What Will I Learn?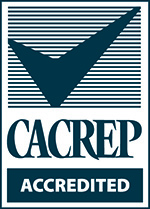 The program is a careful balance of theory with practice. A common core curriculum provides each student with a common base of substantive and experiential knowledge grounded in clinical and administrative skills. The remaining credits are taken in the emphasis, which is been planned with the close assistance of an advisor.
What are the requirements for this degree?
This program requires a bachelor's degree with a minimum GPA of 2.75.
You are expected to complete three internships (3 credits each) across three semesters for a total of 700 hours of practical experience. Sites are chosen in conjunction with an academic advisor.
The Graduate Catalog provides details about program requirements.
What Types of Careers Could I Get With This Degree?
This program provides preparation for students who plan to work as student affairs educators and clinical counselors in colleges or universities.
What Kinds of Experiences Could I Have on Campus?
Our mission is to prepare highly effective professional practitioners who are ethical and culturally competent. We emphasize development of the whole person by grounding learners in current research, direct experience, personal development and social equity.