Jump to Footer
Shippensburg University Campus Farm
The Shippensburg University Campus Farm is located at 203 Britton Road near the Burd Run stream, and behind the Cora I Grove Spiritual Center and chilling plant. The plot is owned by Shippensburg Township, which has agreed to let Shippensburg farm on the land for 20 years.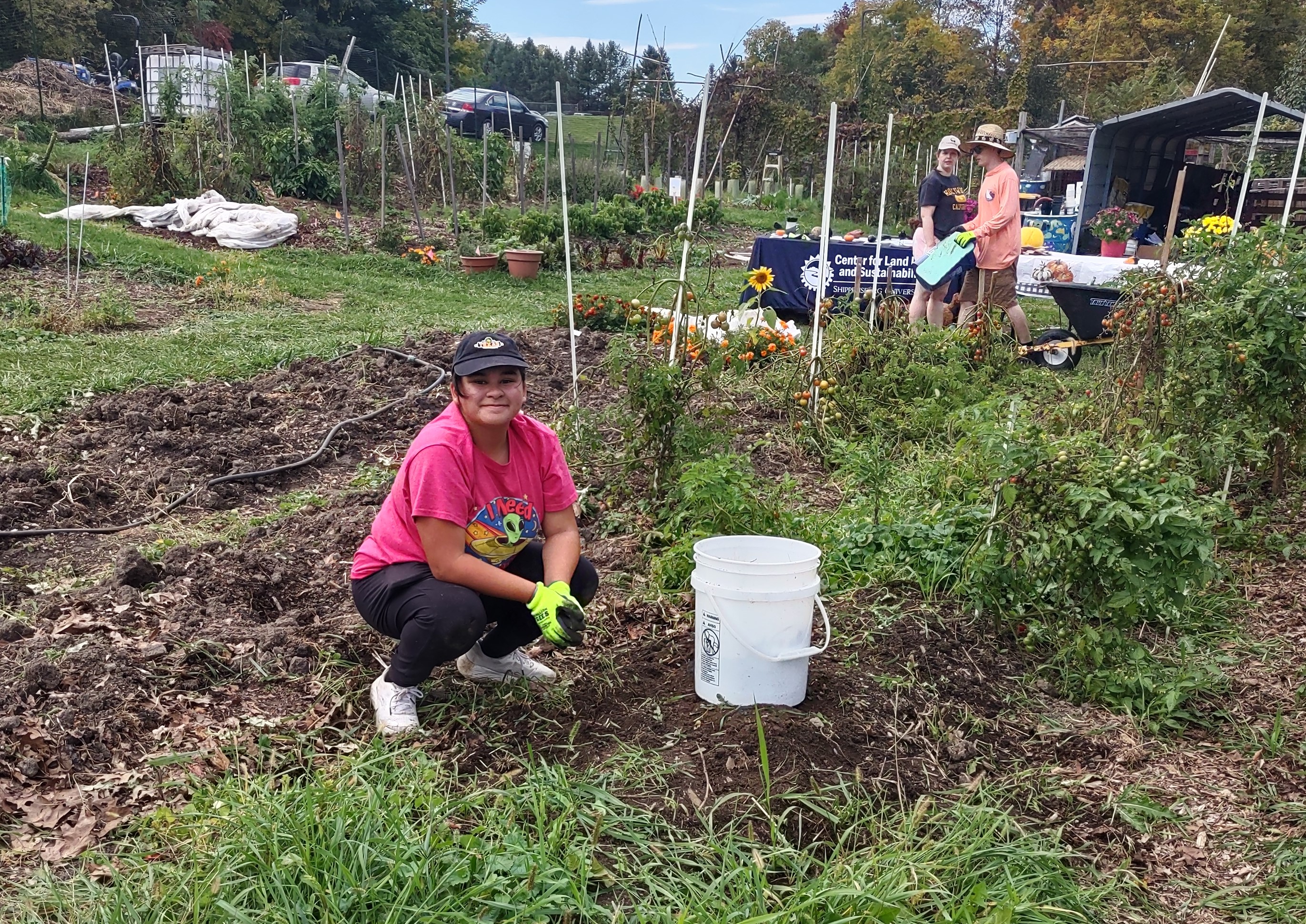 The farm was established in August of 2012 and moved to Britton Road in 2014. SU Farms was officially recognized as a club in February of 2013. In 2019, the campus farm integrated with Green League Student Organization and functions as a sub-committee.
Read about the October 2022 Campus Farm celebration, greenhouse raising, and the ShipComposts project!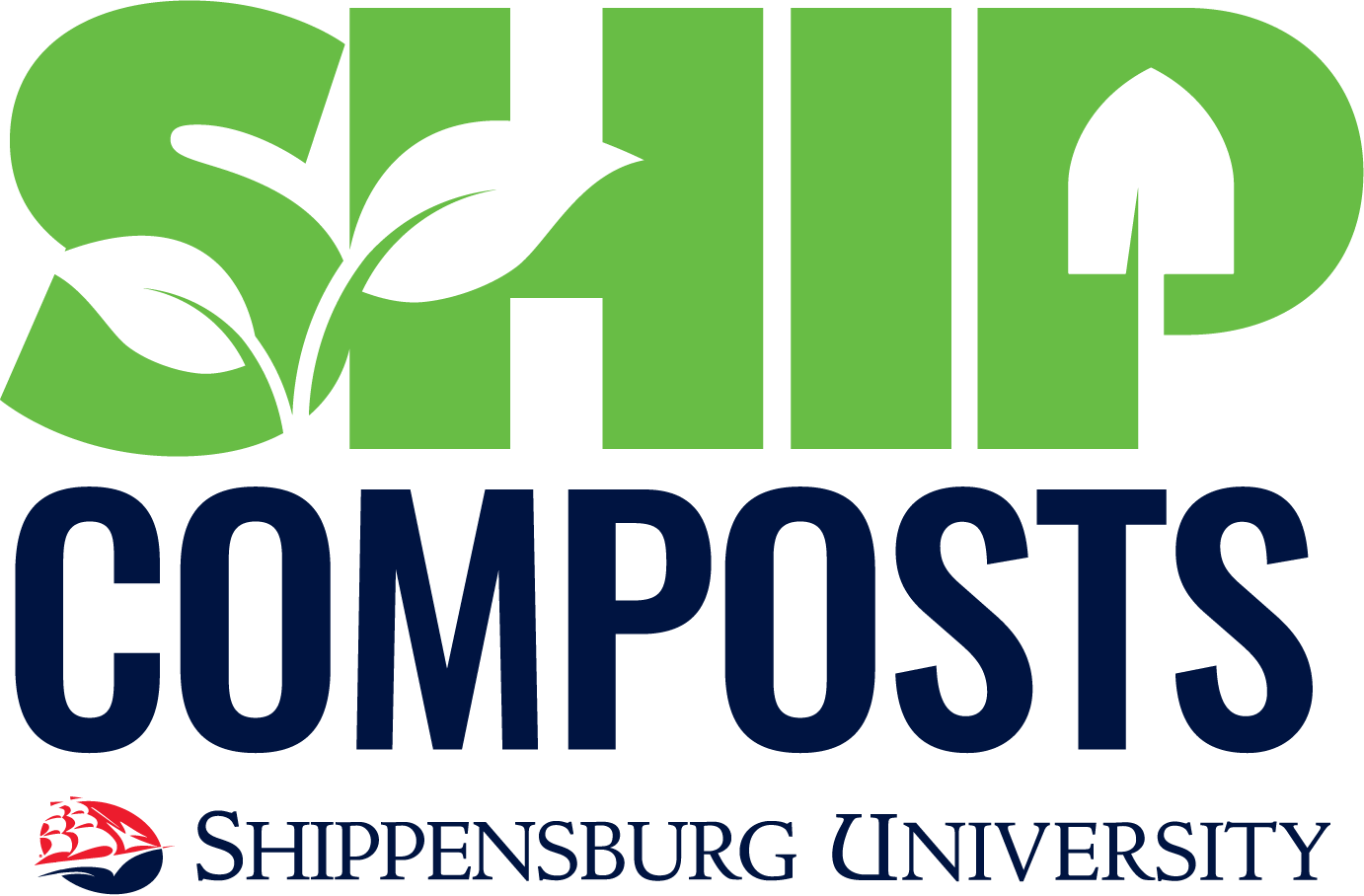 The farm is used for research and volunteer opportunities by the Biology, Geography/Earth Science, and Social Work departments, as well as the Shippensburg University Counseling Center, orientation groups, and Living Learning Communities within the dormitories. In addition to providing an outdoor educational experience for Shippensburg students, the farm hosts volunteers from local elementary, middle and high schools, Scout Groups, and other residents.
Students interested in the campus farm should join Green League to hear the latest about numerous programs and work days!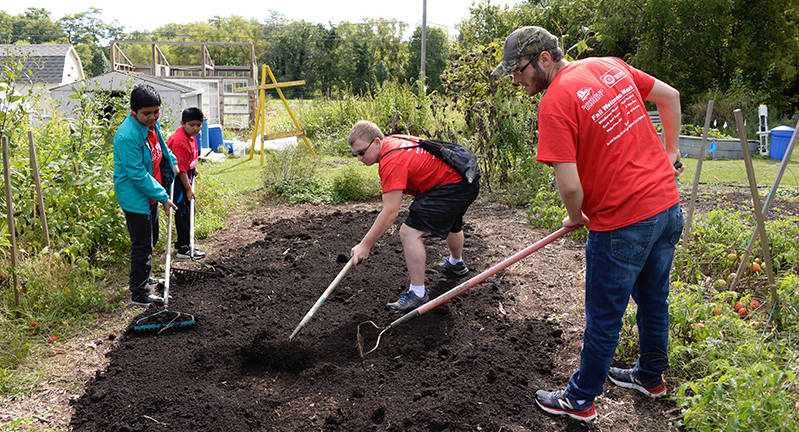 Campus Farm Mission
The primary mission of the Shippensburg University Campus Farm is to provide students with a hands-on learning environment where they can apply concepts learned in courses to practical situations that enable the campus and the community to improve sustainability and to provide fresh produce for campus dining services and community members in need. The farm also strives to promote sustainable agriculture through education and outreach programming to local elementary, middle, and high schools as well as summer programs, scouting groups, and other community organizations.
Location
The campus is located off Britton Road at the intersection of Paul Drive near the Burd Run stream. You can walk through the Spiritual Center parking lot from campus and down the road below the chilling plant.
Contact the Farm
SU Farm Advisors: Dr. Heather Sahli and Dr. Sean Cornell
Email: shipufarms@gmail.com
Contact the Environmental Steering Committee (ESC) Chair
Claire Jantz
cajant@ship.edu