Our AACSB accreditation is a testament to our excellence.

Our AACSB accreditation is a testament to our excellence.
Jump to Footer
John L. Grove College of Business
It is our business to ensure your success. Shippensburg University's John L. Grove College of Business offers you an intensive curriculum that is supplemented by hands-on training across discrete areas of study. Our college is nationally ranked and enjoys AACSB accreditation. Find your niche within our three academic departments and numerous programs. You can join any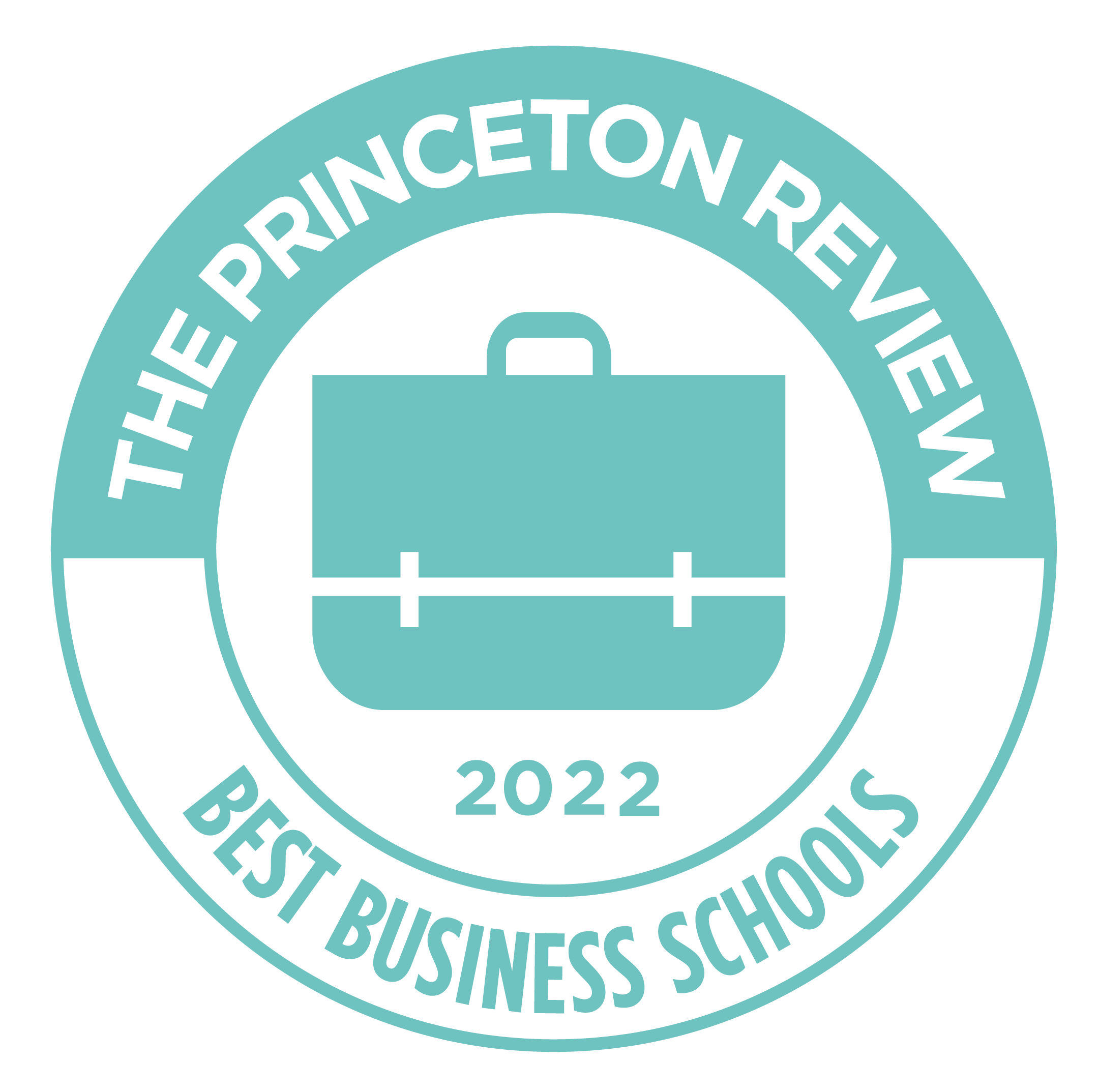 of our 15 student organizations to receive training in leadership skills. Immerse yourself in a learning environment where the focus of every action is on you – and your holistic academic experience.
---
---
Dean's Message
Welcome to the John L. Grove College of Business. Our rigorous curriculum, qualified faculty and hands-on training ensure you receive an ideal business education within our small class-size structure. We have tremendous success in job placement — more than 90% of our students find a job within three months of graduation. We have a long history of excellence in business education and have been AACSB-accredited since 1981. Shippensburg University is the first university in Pennsylvania's State System of Higher Education to be AASCB accredited since 1981, and is among the first nine within the commonwealth of Pennsylvania. What does that mean for you? It indicates that we have a sound strategy in place and stability of quality. It also highlights the stress we place on assessment of our programs. As per US News and World Report as well as Princeton Review, we are one of the ranked universities within the 850 that are AASCB-accredited at this point.
Nurturing future business leaders
Value is very important to us and the way we do that is by providing experiential learning necessary for our students to be principled leaders in a global environment. In effect, that is the mission of the John L. Grove College of Business.
Centered on you
Before you graduate, our talented and experienced faculty ensure you are taught the latest, most relevant and intensive curriculum in state-of-the-art classrooms. Complementing your academic proficiency are the professional development options we offer. We have two centers within the college: the Small Business Development Center, and the Charles H. Diller Jr. Center for Entrepreneurial Leadership and Innovation. The latter focuses on developing students as entrepreneurs. Herein, we have the Brad E. Hollinger Stock Trading Room where students, especially finance students, work with an actual portfolio. We use the Bloomberg Terminal which is used by businesses and professionals. One of the advantages of this room is that the College of Business has a portfolio that is strictly run by students. We are talking real money here — at present, the amount is $275,000 in their hands. They use this to deal with equities, bonds and other areas of investment. They get together, decide which companies to invest in, which to sell. There is an advisor, but their role is only to advise. These students also work with our advisory council that guides the College of Business in terms of strategy, new and relevant focal areas of study, and manifold other ways. All this strengthens and nurtures the quality of education we offer.
Internships drive experiential learning
There are many opportunities on campus for our students — all geared to help you realize your true potential. We encourage our students by providing access to broad internship opportunities since we believe hands-on learning and networking are key drivers for your success. Our internships are geared to ensure experiential learning. Since 1971, we have had internships. I have mentioned earlier here that more than 90% of our graduates find jobs within three months of graduation. This rate has remained steady for the last 10 years.
Alumni that truly care
Our large alumni network is spread nationally and internationally; they remain closely engaged with the university and are willing to mentor and hire Ship graduates. Some are on our advisory board, so they are very active not only in their support but also financially.
An engaged environment
To promote student engagement, which is of primary essence to programs that we offer, we boast more than 15 student organizations within our college to train you in leadership skills. There are a variety of activities throughout the year. One such event is the Spring Social, where students, faculty and staff gather together. These are also critical networking opportunity forums.
­Your feedback matters
I would also like to direct your attention to the Dean's Students Advisory Council, where a select group of students advise us on what activities we should engage in. So, we routinely encourage and work with feedback not only from our advisory board but also from our current students. These selected students are usually leaders of particular student organizations and, thanks to their close associations with every aspect of our college, we value and act on their feedback. There is a peer mentoring process that is also offered to transfer students.
Right choice
So, if you want a business degree that is well-rounded, integrating curriculum and experiential learning, Shippensburg University's John L. Grove College of Business is definitely the right place for you.
Mission Statement
The John L. Grove College of Business at Shippensburg University provides a high-quality and a high-value comprehensive educational experience that prepares students to excel as principled leaders in today's global business community.
Accreditation/Ranking
The John L. Grove College of Business, established in 1971, is one of the premier business schools in the Mid-Atlantic Region (Northeast). Over the last four decades, we have established a tradition of excellence. In 1981, we became the first school in Pennsylvania's State System of Higher Education and the ninth college overall in Pennsylvania to become internationally accredited by the most prestigious business accrediting agency in the world, AACSB International - The Association to Advance Collegiate Schools of Business. Today, we are one of only 26 business schools in Pennsylvania and one of approximately 850 worldwide to have earned AACSB International accreditation.
Join a nationally ranked college that has a proven success record. We have been ranked by The Princeton Review and U.S. News & World Report as one of the best business schools in the country.
Academic Departments
Our three departments offer a variety of programs that are tailored to fit individual inclinations and needs. Each of these departments offer our 30-credit MBA degree program in three convenient formats: part-time, full-time and online. You can also add a 6-credit concentration to your MBA program from these: accounting, business analytics, finance, health care management, management information systems or supply chain management. We also offer programs for post-bachelor's certificates in advanced studies in business, advanced supply chain and logistics management, business analytics, finance, health care management, management information systems, and supply chain and logistics management. Look no further than our program in information systems if you are seeking to learn how to apply information systems and technology concepts to business and technical situations. This is a joint program between the Computer Science and Accounting/Information Systems and Analytics departments.
The Accounting/Information Systems and Analytics Department offers Bachelor of Science in Business Administration degrees for accounting and information systems and analytics. If you speak the language of business, viz. accounting, then the former program is ideal for you. Upon completion, you will find yourself in a high-demand, high-salaried field. If you are passionate about empowering businesses, our information systems and analytics program will help you realize your dreams. You will work with the latest technologies, interacting with other business professionals, and doing something different each day.
From money matters to logistics management, the Finance/Supply Chain Management Department offers a variety of programs for you to choose from. Our Bachelor of Science in Business Administration degree in finance allows finance majors to opt for a concentration in personal financial planning. When you complete both real estate courses in the program, you will be qualified to take the Pennsylvania real estate licensing exam. And, our personal financial planning concentration is officially approved by the Certified Financial Planner Board of Standards, which allows you to take the exam to become certified as a CFP professional.
If you choose our program in supply chain management, you will have the option to select a concentration in logistics management. Here you have the choice of courses such as forecasting, inventory management, quality assurance and customer service. Combined with a concentration in logistics management, you'll be prepared for entry-level positions in transportation, warehousing, logistics, distribution and inventory management upon graduation.
Are you a strategy maker? Do you feel motivated to make workspaces ready for global challenges? The Management/Marketing/Entrepreneurship Department allows you to nurture such desires and much more. We offer degrees in marketing, entrepreneurship, and management, with concentrations in management, human resource management, and international management.
Our management concentration helps you gain the knowledge and skills necessary for making decisions, understanding behavior, leading people, driving change, and coping with the complexity of the organizational environment.
Employment opportunities and salaries are growing in the field of human resource management. You will develop knowledge and skills in job analysis, human resource planning, recruiting, interviewing, training and development, and legal issues.
The international management concentration extends your knowledge of business, management, marketing, finance, and economics to the global arena while familiarizing you with various world cultures, religions, and societies. Proficiency in a foreign language is required.
As a marketing major, you will take courses in marketing, marketing research and marketing strategy. We emphasize written and oral communication skills because clear communication with clients and colleagues is a must in this field.