Jump to Footer
Department Spotlight
Keep up with all the amazing things our students and faculty are accomplishing within the English Department! Scroll down for more.
---
Shout out to everyone who showed up the Live Out Loud Open Mic on Tuesday, April 30th in McFeely's Cafe. Advanced Poetry Workshop students Casey Leming and Savannah Manetta teamed up with the Women's Center and Residence Life to bring you this Open Mic and a safe space to share songs, poetry, and writing.
---
Congratulations to our Lavender Graduates who participated in the ceremony on April 28th. We are so thankful for your contributions but so sad to see you go. We can't wait to see you succeed!
---
We have awarded our 2019 Laura A. Rice Poetry Award to Senior Courtney Caro. She won a year's subscription to the Academy of American Poets and her poem "June" will be featured on their website. You can read her poem at the bottom of the page here.
---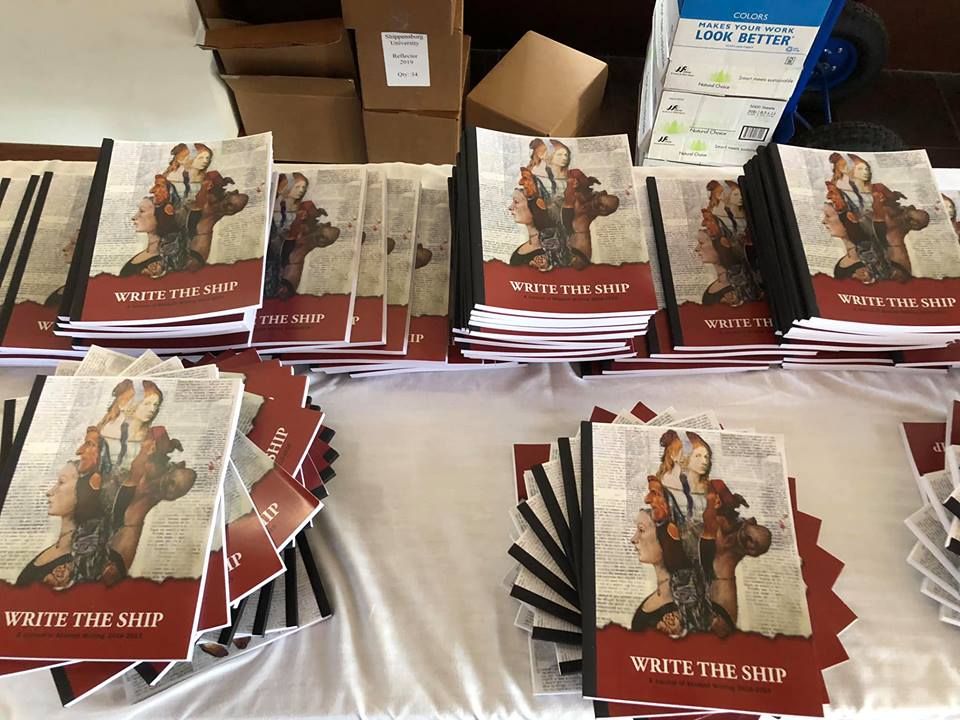 On April 18th, we launched our 2019 journals The Reflector, Write the Ship, and SpawningPools. Thank you to everyone who came out to support the arts in the Spiritual Center. Congratulations to all of the students who were published as well as the students who won awards for their essays, art, and writing!