Jump to Footer
Pre-Law at Shippensburg University
Shippensburg University offers support for students considering law school through its Pre-Law program.
If you are pursuing a legal education, you can major in any discipline, however, most Pre-Law students major in liberal arts disciplines or business.
Graduates of Ship's Pre-Law program have advanced to The Dickinson School of Law of the Pennsylvania State University, Widener University Law School, Columbia University School of Law, Villanova University School of Law, and elite law schools in the Middle Atlantic, Northeast, and Midwest regions. Ship grads who are in law school or who recently started their law practice are also available to connect with you for consultation and guidance.
There are no prerequisite courses required for admission into law school, but you should:
Take courses that improve your verbal, analytical and written communication skills
Pursue internships suited to your needs and interests
Connect with faculty members with first-hand experience with the legal and judicial communities
Consider joining Ship's mock trial team that competes in regional competitions against schools like Cornell University, Arizona State University and Kent University
Attend workshops on campus held by admissions officials from local law schools
If you are seriously considering law school and think the Pre-Law program is something you want to pursue, you should start by reviewing:
Frequently asked questions about law school, most importantly "Should I go to law school?"
Above all, you should get in touch with Ship's Pre-Law Advisor, Dr. Steven Lichtman. He keeps close ties with regional schools and is an active member of the Northeast Association of Pre-Law Advisors. Dr. Lichtman provides guidance about recommended courses, Law School Admission Test preparation, drafting a law school application essay, and current trends in law school admission policies.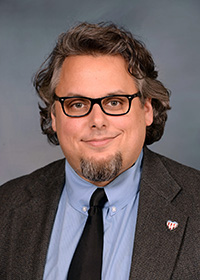 Dr. Steven Lichtman, Pre-Law Advisor
413 Grove Hall
(717) 477-1845