Jump to Footer
---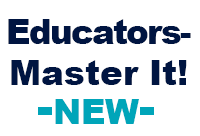 Tuition for our education-related programs:
$626 per credit
Additional Fees: Comprehensive Health $14 per credit, Student Union $25 per credit, and Activity $20 per credit.
Available with the following programs:
-Curriculum and Instruction, MEd.
-Education Leadership, MEd.
-Literacy, MEd.
-Online Learning, Instruction, and Technology Certificate.
-Principal's Certification.
-Special Education Supervisory Certification.

-Special Education, MEd.
-STEM Education, MAT.
-Superintendent Letter of Eligibility.
-Teaching English as a Second Language (TESL) Certificate.
---