Jump to Footer
Dr. Marita Flagler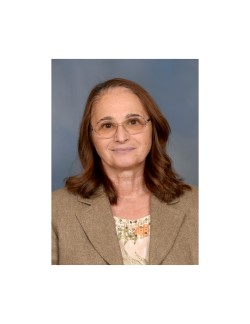 Profile
I joined the Department of Social Work and Gerontology at Shippensburg University in August 2006. My main areas of interest are macro practice (community organizing, social welfare policies and research) as well as disabilities, human rights, and international development. In addition to teaching in the social work program (both at the undergraduate and graduate levels), I also enjoy teaching at the Disability Minor and I have taught at the International Studies Program. I am a recipient of two Teaching Innovation and Pedagogy Spotlight (TIPS) awards.
My areas of research are varied: through the years I have studied the implementation of strengths perspective in an agency setting, the educational resilience of post-institutionalized adopted children, and the factors that impact the retention rates of undergraduate minority students. However, my main area of focus in research has been human rights and inclusion for people with disabilities.
I consider myself to be a practicing social worker. I am involved in several programs and community organizations, mainly in the field of disabilities. I also am a member of the Cumberland/Perry Counties Mental Health/Intellectual and Developmental Disabilities Board. On campus, together with social work students and other departments, we have developed Inclusive Basketball and the Inclusive Party, which are programs and events that promote models of inclusion in disability services. On campus, I am co-director and founding member of the Institute for Social Inclusion (INSINC) which was created in 2015 to advance and support activities that promote social inclusion of vulnerable populations such as people with disabilities, people of color, GLBT populations, the elderly, children and youth, women, migrant populations, people in poverty and so on, through (a) research, (b) training, and (c) development of demonstration models.
In the international arena, I have worked as a consultant for several disability policy projects in my home country of Albania, in collaboration with teams of Albanian experts hired by the World Bank and the United Nations Development Program. Some recent examples include the following: I have led the development of a new bio-psycho-social process and the related legislation for disability assessment based on the International Classification of Functioning Health and Disability (ICF) of the World Health Organization, the standards of services for people with disabilities, as well as several bylaws for the implementation of the International Convention on the Rights of Persons with Disabilities such as On Personal Assistance Services, on Independent Living Services and Supported Decision-Making. In addition, I have developed and conducted a training of trainers one- week workshop on the International Convention on the Rights of Persons with Disabilities.
Throughout the years, I have had the privilege of serving in several university-wide committees, as well as within my department. Currently, I serve as the MSW co-director.
In my free time, I love growing vegetables and flowers, cooking and making jam, and watching international TV shows and movies.