Jump to Footer
State Authorization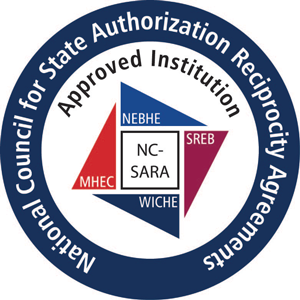 Shippensburg University welcomes all who are interested in enrolling and taking courses here. Prospective and enrolled students located outside of Pennsylvania should make sure that the University is authorized to offer online and distance education.
The U.S. Department of Education has released amendments to the Higher Education Act of 1965 that may impact online, distance, and print-based education providers. §600.9(c) State Authorization amendments state:
"If an institution is offering postsecondary education through distance or correspondence education to students in a State in which it is not physically located or in which it is otherwise subject to State jurisdiction as determined by the State, the institution must meet any State requirements for it to be legally offering postsecondary distance or correspondence education in that State. An institution must be able to document to the Secretary the State's approval upon request."
To learn more, visit U.S. Government Publishing Office: e-CFR website
What is Shippensburg University Doing About State Authorization?
Shippensburg University is working with the Pennsylvania State System of Higher Education (PASSHE), and has developed a strategy for applying for the necessary authorizations in all states, the District of Columbia, and U.S. Territories. We are actively engaged in the following general activities to ensure compliance with the state authorization regulations:
Tracking prospective and current students' programs, online and off-campus classes, internships, student teaching, practica, field placements, service learning activities, and state of residence.
Researching professional licensure or certification rules and regulations in all 50 states, the District of Columbia, and U.S. Territories
Staying abreast of federal and state regulations, policies, and practices related to the state authorization requirements.
State Authorization Reciprocity Agreement – SARA
The State Authorization Reciprocity Agreement (SARA) is an agreement among member states, districts, and territories that establishes comparable national standards for interstate offering of postsecondary distance education courses and programs. SARA is intended to make it easier for students to take online courses and complete field experiences offered by postsecondary institutions based in another state.

On January 1, 2017, the Commonwealth of Pennsylvania's membership into SARA became effective and Shippensburg University is now a participating institution. SU's Participation in SARA allows us to operate in all other SARA states. To see what states are in SARA, check out the SARA Map.

Please note: SARA does not include or cover professional licensure issues. For more information about SARA, please visit www.nc-sara.org.
What About States That Aren't in SARA?
Currently, there are 49 states plus the District of Columbia that are in SARA. The following state is not yet participating in SARA: Shippensburg University is permitted to offer online programs and field experiences in California.

California
The California Bureau for Private Postsecondary Education does not regulate out-of-state public institutions. Therefore, no action is required and Shippensburg University is in compliance with California regulations.
Professional Licensure / Certifications
Shippensburg University is approved to offer programs that may lead to licensure/certification in the Commonwealth of Pennsylvania. SU cannot confirm whether our programs meet the requirements for licensure/certification in any other state or commonwealth. If you are considering enrolling in a program and being certified/licensed in a state other than Pennsylvania, please check the specific requirements for certification/licensure in your state. If you have a question about a specific program licensure/certification in another state, please contact Stefanie Elbel or pcde@ship.edu.

Shippensburg University encourages all current, former, and prospective students, regardless of their residency, to submit any grievances, complaints, or concerns directly to Shippensburg University on the Online Education Complaint Process web page, http://www.ship.edu/PCDE/Online/Complaint_Process/
State authorization webpage is current as of Friday, September 4, 2020.