Jump to Footer
Community Engagement
Shippensburg University is committed to being a good neighbor and aiding our community. We have plenty of volunteer and service-learning opportunities on campus and in the community. Several off-campus partners provide weekly service opportunities for students.
If you're interested in how Ship serves, don't hesitate to reach out.
---
The Children's Fair is sponsored by Ship's Office of First-Year Experience
and Community Engagement and New Student and Family Programs.
---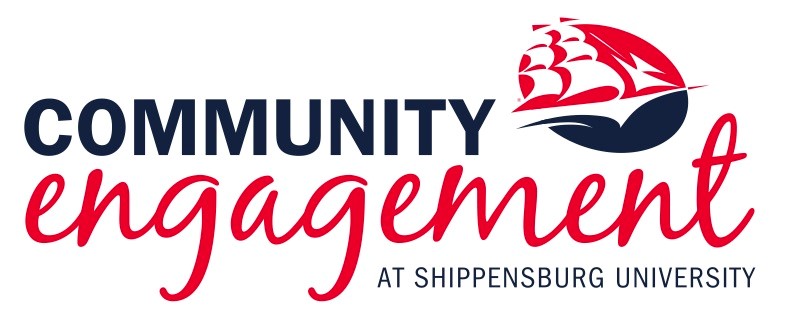 Connecting Service to the Ship Experience
According to the National Survey of Student Engagement (NSSE) service-learning is a high-impact practice that has a positive association with the student experience and retention.
At Shippensburg University, there are a variety of ways faculty and students can work together to bring community-based service projects into courses. The Office of Community Engagement works to connect faculty, staff, and students to various service projects and community needs. We coordinate or advertise on average one service opportunity a week for students during each academic term and have set up partnerships for students to serve in the local community on a regular basis.
Shippensburg University students contribute thousands of hours in service to their community. In the 2020-21 academic year, Shippensburg University students reported over 2,323 hours of community service during a global pandemic.
Explore our website to learn more about what service opportunities are currently being offered, how to recruit volunteers for an upcoming project, and to inquire about our local partnerships. If you have any questions, give our office a call today!
---
Report Your Community Service
We encourage all students, faculty, and staff to report their community service hours using our online ShipServes reporting form. By self-reporting, you provide the Office of Community Engagement a better framework to understand the Ship Serves impact!
Note for Clubs/Organizations: If your group has completed a service project - you can email names and hours served to community@ship.edu.