Jump to Footer
Connection AOD Program Staff
Greetings from the The Connection AOD Program,
College is often described as the best time of your life. It is a time to grow, make new friends, become independent, learn, and create lasting, meaningful memories. Along this path of growth can come challenges. Misuse and abuse of alcohol and other drugs can impede, derail, and destroy the ability to experience all of the wonderful things college can offer. The Office of Connection educates and supports Shippensburg University students regarding alcohol and other drug use so they grow and meet all of their goals during their experience here at Ship.
To Our Current Students: Please do not hesitate to reach out to our office at deanstu@ship.edu or 717.477.1164, we have a number of different resources available to students.
To Our New Students: Look into utilizing our free online resources such as e-toke and e-chug, we look forward to meeting and working with you.
To Our Community Partners: We looking forward to continued partnerships with our neighboring coalitions.
Through our comprehensive program that includes prevention, education, intervention and community coalition resources, we help our students persevere and find support at Ship.
Kurt Dunkel, MS - LPC
Program Coordinator - Connection AOD Program
Greetings Ship Students and Parents,
I welcome you to the Connection Program, Shippensburg University's alcohol and drug education, prevention, and intervention program. The program here has been in existence for over twenty years and provides education, referral and support to those who have alcohol and drug infractions or issues. I am the faculty advisor to the program and offer support, education, and training to the many staff members who make up this quality program. My experience as a drug and alcohol counselor and as a faculty member in the Department of Counseling and College Student Personnel here on campus allows me the opportunity to help the staff provide the best services to students referred to us each semester.
The Connection Program offers a variety of services starting with a preliminary assessment by one of our staff members. From there the staff meets each week to make the best referral for services which can include one or more of the following: A Basics Protocol, Early Intervention Group, Counseling, Professional Assessment, Outpatient Treatment, Detoxification, and Inpatient Treatment. Our mission is to best educate the student on at-risk behaviors and to provide services and referral dependent on the preliminary assessment.
It is my hope, and the hope of the Connection Staff, that this program will be of help in making the academic and personnel experience of students here at Shippensburg University, exceptional.
Sincerely,
Dr. Ford Brooks
Connection Program Advisor
Professor-Department of Counseling and College Student Personnel
Kurt Dunkel, MS - LPC
Program Coordinator, Connection AOD Program
Kurt Dunkel is a proud graduate of Shippensburg University; earning his BS & MS in 1998 and 2004 respectively. Kurt is a PA Licensed Professional Counselor (LPC) has worked as a counselor in a variety of educational and private settings; which includes nearly a decade at Shippensburg University. Kurt is a member of the SU Athletic Hall of Fame and has also served as a part-time coach at track and field for nearly twenty years. Kurt believes that people can change and values the educational and self-growth opportunities which are abundant in the higher education environment. Kurt enjoys travel and spending time with his family.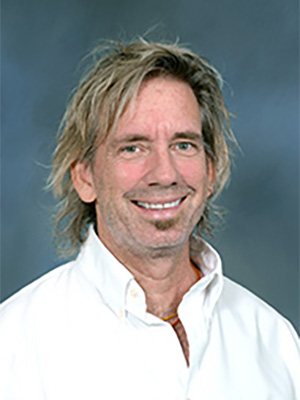 Dr. Ford Brooks
Connection Program Advisor
Dr. Ford Brooks has been a faculty member in the Department of Counseling and College Student Personnel since 1997. He has been affiliated with the Connection Program since 1997 and has provided consultation and direction. Prior to his tenure here he worked as an addiction counselor in Richmond, Virginia for thirteen years. His areas of interest includes relapse prevention, surrender, spirituality and co-occurring disorders. Ford has worked in hospital detoxification, inpatient and outpatient treatment as well as partial and private practice settings. His expertise is in relapse prevention and working with clients with significant histories of addiction.
While a full-time counselor he commuted to William and Mary from 1985 to 1996 and obtained his educational specialist degree (Ed.S.) and his doctorate in education (Ed.D.) both in agency counseling. His Master's degree is in Rehabilitation Counseling from Virginia Commonwealth University where his focus was in alcohol and drug counseling. Ford's undergraduate degree (B.A.) is from the University of Richmond in Psychology. He has specific training in clinical supervision, relapse prevention, motivational interviewing and hypnotherapy. He is licensed as a professional counselor (LPC) in Virginia and Pennsylvania and is a certified addiction counselor in Pennsylvania and an international certified addiction counselor. Ford is a full-time professor and chair of the Department of Counseling and College Student Personnel and sees clients at Franco and Associates in Carlisle, PA.
Ford lives in Shippensburg and enjoys the outdoors and hiking. He loves music and plays the guitar and piano whenever he can.
Tyler Graver
Connection AOD GA
Tyler Graver is a 2015 graduate of West Chester University, where he received his undergrad in middle grades education. After graduating, he spent time working with students in emotional support and with various learning disabilities. Tyler discovered that he enjoyed working with children and helping them navigate the various behaviors and troubles that they were going through. As a result, Tyler returned to school in February of 2021 to begin working towards his master's in Clinical Mental Health Counseling at Shippensburg University. While in the counseling program, Tyler has worked with various clients in clinical settings. He has experience working in the field of drug and alcohol, sex offenders and working with clients on mental health. After graduating, Tyler wants to look into pursuing a career in counsleing in the outpatient setting. When Tyler isn't completing schoolwork towards his degree or working with clients, he likes to improve upon his hobby he picked up during the pandemic lock down of cooking various recipes and smoking meats . He also picked up bike riding during the lock down and enjoys running. Other ways that Tyler enjoys spending his down time is watching his favorite sports teams which include, Clemson Tigers football, Manchester City in the English Premier League, the Philadelphia Flyers and the Atlanta Falcons. Tyler often jokes that with how bad the Flyers and Falcons have been recently, he doesn't consider time spent watching them relaxing, but supports them, nonetheless.