Communication, Journalism and Media Minor
Ship's communication, journalism and media minor is a great complement to any major because all fields of work benefit from having strong communicators.
What Will I Learn?
Students in the Communication, Journalism and Media Minor:
Learn to think critically about mass media as an integral part of our culture and become a more knowledgeable, discerning media consumer.
Examine, and critique the role of different media in influencing popular ideas about race, class, age, sexuality, disabilities, and gender. Learn how to apply analytical skills in your future career, in an increasingly globalized and multicultural setting.
Develop basic journalistic, script writing and public relations writing skills
Examine the laws and ethics that govern and inform journalism, media production and public relations industries
Students also choose elective courses in areas that interest them. This program also provides students with opportunities to develop additional skills in writing, design, photography, media production and public relations.
---

The Accrediting Council on Education in Journalism and Mass Communications (ACEJMC) is the agency responsible for the evaluation of professional journalism and mass communications programs in colleges and universities. There are 119 schools accredited by ACEJMC.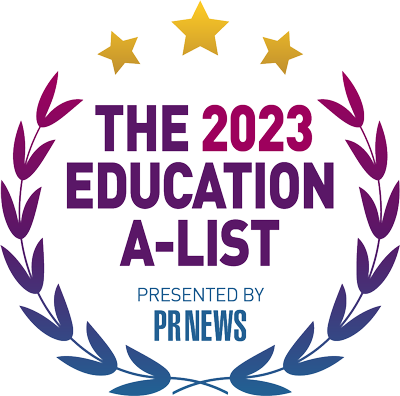 PRNEWS Education A-List recognizes the best institutions of higher education for career advancement in PR and marketing communications. Their editorial staff examined factors such as curricula, diversity, faculty composition, academic awards and capstone courses. On- and off-campus offerings, such as internships, are considered; as well as how the schools' curricula reflected the changing nature of communication.
---
What are the requirements for this degree?
The minor requires a 2.3 GPA and the completion of 18 credits:
12 from core courses
6 from electives, allowing you to tailor the program to your own interests and passions
What Types of Careers Could I Get With This Degree?
This minor is a great complement to many career paths, especially those that deal with media production, public relations and journalism.
What Career Outcomes Do Alumni Have With This Degree?
What Kinds of Experiences Could I Have?
Students will have access to faculty, technology and cameras both in class and outside of class through the student-run student media organizations. Students regularly work on class projects in the video and audio editing labs, the Mac lab and using apps on their mobile devices. Students should expect to work with the award-winning student media organizations that include the student-led newspaper, The Slate; student-led television station, SUTV; student-led radio station, WSYC and the student-led chapter of the Public Relations Student Society of America. Students should expect to do a lot of project-based learning in class. Students also have an opportunity to hear from journalism, media production and public relations professionals in individual classes and through panel discussions at our annual C/J Day in April.