Computer Science, M.S.
Offered through the ABET accredited Computer Science Department, the Master of Science in Computer Science degree program accommodates students from other fields that have computer science minds and programming skills. Students can choose concentrated study in one of the following areas: Cybersecurity, IT leadership, or Management Information Systems.
What Will I Learn?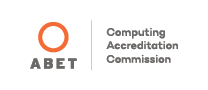 This program focuses on fundamentals of computer science, with a balanced approach between theory and application. Core courses focus on the theory of computation and algorithms and the operation of a computer in terms of the hardware.
What are the requirements for this degree?
Students should have a bachelor's degree or at least a minor in computer science. Students who wish to transition from math, science or engineering may be fully enrolled in the program after taking recommended courses based on their background.
Degree Requirements
The degree requires 30 graduate credits. There are six core courses out of a total of 10 courses required. For electives, students need to complete four computer science (CSC) electives or one concentration. At most two 400-level courses may be used as electives. Traditional students can be admitted in the spring, summer, or fall and complete the degree in two years.
Core Courses
CSC501: Algorithm Design and Analysis
CSC502: Automata Theory
CSC520: Computer Architecture
CSC521: Operating Systems
CSC523: High Performance Computing
CSC570: Database Management Systems
Electives
CSC534: Computer Security
CSC550: Scientific Visualization
CSC571: Data Mining
CSC592: Advanced Topics in Computer Science
CSC599: Independent Study
IT Leadership Concentration
CSC503: Computer Science and Engineering Fundamentals
CSC561: Agile Development Techniques I
SOC550: Leadership Theory & Practice
SOC560: Leadership, Change & Innovation
Cybersecurity Concentration
CSC534: Computer Security
PSC735: Biometrics*
PSC745: Cybersecurity Risk Management Assessment*
PSC755: Wireless Network and Security*
Management Information Systems Concentration
ISS515: Information Systems and Project Management
ISS570: Information Analysis
MBA547: Management Information Systems and Applications
MBA548: IT Management and Innovation
* Courses are offered online only through California University of PA.
** Courses are offered in summer as weeklong boot camp.
Students with a STEM bachelor's degree other than Computer Science
The combination of a math or science undergraduate degree with a computer science master's degree can create very marketable skills. To successfully complete the program, students should have knowledge in data structures, computer organization, discrete math, and at least C or Java programming before applying for the program.
What Types of Careers Could I Get With This Degree?
Graduates of this program find successful careers as:
Data base administrators
Network administrators
Security administrators
Knowledge engineers
Game developers
What Kinds of Experiences Could I Have on Campus?
This program has demanding courses taught by knowledgeable and highly accessible faculty. Class sizes are small and there are plenty of opportunities for hands-on experiences such as research.