Counselor Education and Supervision, Ed.D.
The Counselor Education and Supervision, Ed.D. program aligns with the most contemporary vision of the counseling profession and is a large part of Shippensburg University's proud tradition in counseling excellence. Doctorate in Counselor Education. ****Next Cohort begins Fall 2022****
What Will I Learn?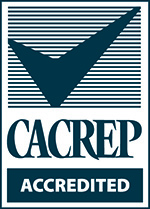 Program objectives include:
Leading students to assume leadership and advocacy roles in the profession of counseling across a broad range of professional specializations and settings.
Utilizing the most current, ethical, and innovative technologies for supervision, counseling and education.
Emphasizing contemporary competencies in all aspects of professional practice with the overarching goal of mitigating social injustices and inequities.
Preparing advanced professionals to offer exceptional clinical supervision for counselors and student affairs professionals at all stages of their development.
Generating new insights and developing innovative approaches in clinical supervision.
Consulting with their academic advisor, students design a multi-disciplinary "cognate" focus to distinguish their academic program.
Increasing the knowledge base of the counseling profession in both physical and virtual scholarly environments.
Preparing a doctoral-level community of practitioner/scholars to create and disseminate results of scholarly practice and research.
What are the requirements for this degree?
Admission requirements include:
Application and application fee
PA license eligible (PA Code 49.1-49.56; LPC, LMFT) – Licenses held in other states will be considered (please include documentation)
Master's degree in counseling or related discipline from a regionally accredited institution; CACREP-accredited preferred but not required. Accredited counseling and college student personnel degrees considered:

Clinical mental health counseling
Addiction counseling
Career counseling
School counseling
College counseling
College student personnel
Marriage couples and family counseling
Rehabilitation counseling

Official transcripts from all previous colleges and universities
Send transcripts to:
Shippensburg University
Office of Graduate Admissions
1871 Old Main Drive
Shippensburg, PA 17257
Official electronic transcripts can be emailed to gradadmiss@ship.edu.
Please submit the following through the Ship Admissions portal:
Resume – Experience highlighted after master's degree and employment history should list responsibilities rather than only job titles. Three years of post-masters employment through the resume link.
Three references – You must include telephone and email contacts. Your employer must be within the last three years and the clinical supervisor should be non-faculty. This is submitted in the "Recommendation" tab. An automated email will be sent on your behalf for their recommendation. You should include one of each of the following:

Employer
Clinical supervisor
Prior graduate school faculty member

Your written response to the following through the "Program Statement or Questionnaire" link:

Please share with the application committee why you are pursuing this degree, what skills you bring that will enhance the cohort, and by attaining this degree how it will allow you to contribute to the counseling profession.

Total 1250 words
Please utilize APA Publication Manual 5th Edition Standards
An interview with the department chair will be requested. This is scheduled after all documentation is submitted to the Office of Graduate Admissions.
What Types of Careers Could I Get With This Degree?
This program primarily serves license-eligible and licensed professional counselors who aspire to advance their professional knowledge and standing across advanced practitioner, clinical supervisory, counselor educator and leadership positions in Pennsylvania and beyond.
What Kinds of Experiences Could I Have?
Courses will be offered both online and face-to-face on Saturdays at the Dixon University Center in Harrisburg, allowing you to continue full or part-time employment while earning your degree. This flexibility allows you to continue serving your clients while gaining knowledge and supervised experience rather than suspending your career in a more residency intense model of doctoral education.
This program is designed on a cohort model with members taking all core courses and practicum and internships together over a three-year period. An additional semester or year may be required to complete and defend dissertation research and complete the degree.