Criminal Justice, BS
Shippensburg University's Criminal Justice (BS) program is one of only a handful of programs in the United States that is certified by the Academy of Criminal Justice Sciences.
What Will I Learn?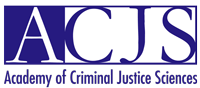 The range of coursework covers both general criminal justice information as well as specialty areas like policing, juvenile justice and victim services. You will become an effective scholar as you learn to integrate academic research with the practical application of criminal justice policy and techniques.
As a student in this program, you should expect to be able to:
Identify social and behavioral foundations of criminal justice theory, research and practice; define role of law enforcement, judicial and correctional agencies in the adult and juvenile justice systems; and list and relate historic and contemporary applications law and justice in society
Differentiate the historical, social, economic and political origins of criminal justice perspectives; relate theories to evidence-based practices in the field; debate the merits of opposing viewpoints; and interpret empirical data presented in research
Effectively research, organize and present information to others
Develop professionally relevant competencies and relationships in a professional setting, work together with the site supervisor and faculty instructor to develop new knowledge, skills, and abilities necessary to serve effectively in a professional setting, and evaluate internship experience in terms of professional preparation
What are the requirements for this degree?
In order to complete the program, you are required to complete:
45 credit hours of criminal justice courses (15 classes)
60 credit hours of general education courses (typically 20 classes)
15 credit hours of interdisciplinary courses (typically 5 classes)
You will complete the core courses before enrolling in upper division elective courses. You are required to achieve a grade of C or above in all criminal justice courses.
Some disciplines that would serve well as minors or additional majors include:
Psychology
Sociology
Political science
Computer science
Philosophy
Business
Accounting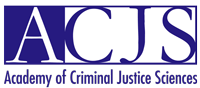 Ship's Criminal Justice Department offers one of only eight Bachelor of Science programs in the United States that is fully accredited.
What Types of Careers Could I Get With This Degree?
Our program prepares students for potential careers as law enforcement officers, adult or juvenile probation/parole officers, loss prevention professionals and correctional officers and administrators. Because the program combines theory and practice, students are prepared for further study, either at the graduate level or in a J.D. program.
What Career Outcomes Do Alumni Have With This Degree?
---
What Kinds of Experiences Could I Have?
Our students benefit from faculty members with a wide range of both professional and academic backgrounds. With small class sizes and a low student-to-instructor ratio, you have many opportunities for mentorship and collaboration.
Internships are available at the local, state and federal level. They provide you with practical experience and networking opportunities. Some interns are hired at the conclusion of their internship experience.
Other opportunities for hands-on experiences include research and involvement with student organizations like the Criminal Justice Club.