Educational Leadership, M.Ed. includes Principal Certification
Shippensburg University's Educational Leadership, M.Ed. includes Principal Certification program is nationally accredited by the Council for the Accreditation of Educator Preparation. It has also been recognized by the Pennsylvania Department of Education as a Pennsylvania Inspired Leadership program.
What Will I Learn?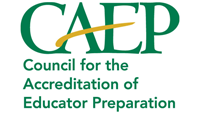 You will learn:
Skills necessary to be an effective school administrator
Strategies to support the diverse needs of students, families and staff
Communication techniques to address contemporary school leadership challenges
Research strategies necessary for contemporary educational leadership
Coursework is a blend of theory and practical experiences to develop effective leadership, knowledge and skills in the following areas:
Supervision and evaluation
Curriculum, instruction and assessment
School law
Finance
Research
Technology
Diversity in education
Educational leadership preparation
What are the requirements for this degree?
Applicants must have:
A teaching certificate and evidence of two years of successful teaching (K-12)
Official transcripts from an institution other than Shippensburg University
Recommendation forms

One from the chief school administrator in the district you currently teach or have recently taught
One from another school administrator
This is a 33-credit cohort program. In addition to the five foundational courses required for the program and four elective courses, you are required to complete two field experiences with the support of your school/district mentor and a university supervisor. The field experience totals 360 leadership hours over two semesters in concert with your full-time positions.
The Graduate Catalog provides details about program requirements.
What Types of Careers Could I Get With This Degree?
This degree program prepares you to work in the following areas:
School administration
Curriculum, instruction and assessment
Content area supervision
Special education supervision
What Kinds of Experiences Could I Have on Campus?
The program is designed for students who are full-time educators. Courses are offered on weeknights and weekends to accommodate your schedule. There is a blend of face-to-face meetings and online work. All of the courses are taught by former administrators in the field of educational leadership. You will get to know your professors, who are able to mentor you toward potential career options. The program can be completed in two and a half years or less.
Expect to be engaged in leadership activities in your professional setting throughout the program, including:
Developing a community project
Shadowing an administrator
Analyzing a curricular resource
Exploring policy development
Creating a building level budget
Completing a research project
You will also explore research on contemporary topics including trauma practices, gender issues, the impact of poverty and technology integration.
There are also opportunities unique to Ship through:
Grace B. Luhrs University Elementary School – The school provides a unique opportunity to observe and participate in elementary school activities and classroom teaching experiences with children in kindergarten through fifth grade. Ship is the only university in Pennsylvania with an on-campus public elementary lab school.
Bartos Child and Family Center – The center is adjacent to the lab school provides opportunities to observe and work with children ages one through five.
Head Start – This program on campus provides more opportunities for observations and to work with children.
There are also plenty of opportunities to conduct and present research during your time at Shippensburg University.