Electrical Engineering, BS
Shippensburg University is the only institution in Pennsylvania's State System of Higher Education to offer a Bachelor of Science in Electrical Engineering and has achieved ABET accreditation.
What Will I Learn?
This program is accredited by the Engineering Accreditation Commission of ABET, https://www.abet.org.
You will have an ability to use techniques, skills and modern engineering tools necessary for engineering practice and will engage in lifelong learning to continue developing your skills and knowledge of the practice. You will develop a solid grasp of technology and a broad background in sciences and humanities.
Key areas of learning are:
Circuit design
Electronics
Embedded systems
Communication systems
Control systems
What are the requirements for this degree?
The Bachelor of Science in Electrical Engineering requires the completion of 120 credit hours that meet the general education requirements as well as the specific program requirements of the electrical engineering degree.
Electrical engineering major core: 34 credits
Engineering core: 12 credits
Mathematics cognate courses: 23 credits
Physics cognate courses: 16 credits
General education: 35 credits
Possible minors:
Physics
Mathematics
Business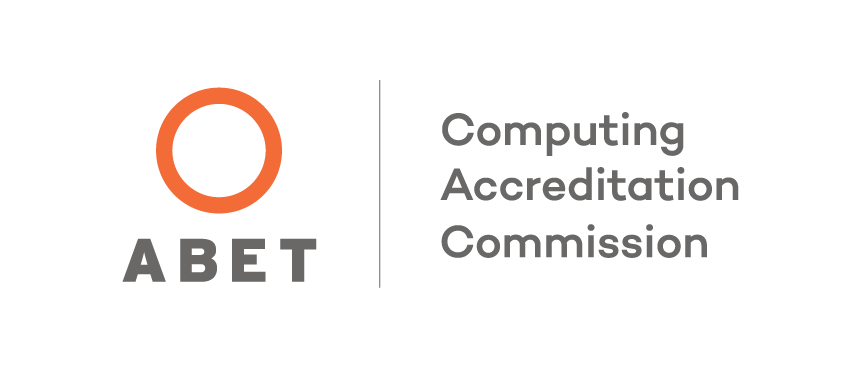 This program is accredited by the Engineering Accreditation Commission of ABET, https://www.abet.org.ABET accreditation means that the national accrediting organization has spent time on our campus making sure that our curriculum meets national standards, our faculty are well-supported and current in the discipline, and our infrastructure is up-to-date and well-supported. It is your assurance that, not only is our program strong today, but we have also laid the foundation so that it will continue to be strong in the future.
What Types of Careers Could I Get With This Degree?
Demand for electrical engineers is growing, driven by the rapid pace of technological innovation and development. This is particularly true in the area of research and development. Electrical engineering students have plenty of opportunities to gain hands-on experience through internships, recruitment and participation in research projects through department partnerships with regional industries.
Some specific careers in this field include:
System engineer
Network engineer
Robotics engineer
Electronics engineer
Electromagnetic engineer
RF engineer
Power engineer
Communication engineer
Researcher/developer
Professor
What Kinds of Experiences Could I Have?
You should expect:
Small class sizes with highly accessible faculty
A sense of department camaraderie
Numerous opportunities for department involvement (crews, clubs, internships, research)
You will have full access to a broad array of laboratory equipment including a state-of-the-art printed circuit board fabrication lab, rework stations, programming stations and test benches. Specialized laboratory instruments, which support classes that involve modern high-speed digital logic and radio-frequency devices (RF), include a signal generator, a spectrum analyzer and a logic analyzer.