Special Education and Certification, MEd
The Special Education Program equips professionals in special education with entry- and advanced-level training. The program develops educators by providing the highest quality research-based instruction to pre-service and in-service teachers.
What Will I Learn?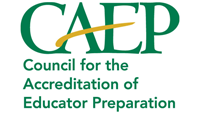 Shippensburg University's special education program works to meet the needs of a changing society. The program is designed to conform to the Special Education Standards of the Pennsylvania Department of Education and to the standards and regulations for graduate education at Shippensburg University, National Council for Accreditation of Teacher Education (NCATE), and the Council for Exceptional Children (CEC). The department offers the following graduate degree specializations in special education:
MEd in Special Education with Comprehensive Certification (PreK-12)
MEd in Special Education without Certification
What Kinds of Experiences Could I Have?
Faculty in the program are teaching scholars. Each has a rich and varied research, presentation and publication agenda. You will learn from them in small classes, leading to personalized attention.
There are targeted clinical field experiences in local special education classroom settings prior to the student teaching semester. Field hours provide increased experience with students in educational settings. Responsibilities include:
Providing instruction using educational strategies and techniques
Collecting data
Designing interventions and instruction
Progress monitoring
Attending IEP meetings
On Campus Opportunities
Student teaching is the culminating field experience and occurs during the last semester of the program.
Shippensburg University has been educating teachers for more than 140 years, offering a number of specialized curriculum laboratories on campus.
Grace B. Luhrs University Elementary School, an alternative public elementary school, is one of the finest demonstration laboratories in the country, serving a heterogeneous group of children from preschool through fifth grade.
HIRE ME (Helping Individuals Reach Employment Milestones Everyday) program is an on-campus program designed to provide vocational education to high school students with Autism, Intellectual, and Developmental Disabilities (AIDD) through authentic work experiences supervised by
Shippensburg University student job coaches.
Ship SAILS provides students with AIDD ages 18-21 with social, vocational, and independent living skills training in authentic campus classroom and employment settings, pairing students from local school districts with Shippensburg University students serving as peer mentors.
There are also plenty of opportunities to conduct and present research during your time at Shippensburg University.
What Types of Careers Could I Get With This Degree?
This program prepares pre-service teachers for teaching careers in public and private settings. The special education certificate allows candidates to teach in the PreK-12 special education grade range. Faculty have many connections across the country and districts regularly recruit our students before and after graduation.
Career Paths
K-12 public/private school settings
Learning support
Emotional support
Life skills
Multiple disabilities
Self-contained classrooms
Inclusive settings
Transition to adulthood positions
Early intervention settings
We help students and graduates find employment and prepare for the interview process through mock interviews with our local partner districts. The special education degree can be used to work with people with disabilities of all ages in community settings.