Special Education and Certification, MEd
You believe everybody deserves equal opportunity, and so do we! Shippensburg University's versatile Special Education and Certification, MEd program is here to empower each teacher with the tools and knowledge to build a platform to raise up your students. As a compassionate advocate, you have devoted yourself to a life of service, Ship helps you shape safe and inclusive environments in your career and classroom. Our program is accredited by the Council for Exceptional Children and the Council for the Accreditation of Educator Preparation. We see you and your big heart through the ripple effect on our community.
What Will I Learn?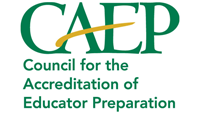 You will learn to work with students who have intellectual, learning, speech communication, autism, emotional/behavioral disorders and other disabilities. There is a focus on evidence-based strategies for instruction and behavior management for early intervention and ongoing support of students with disabilities. Student development, collaboration and legal implications are also key aspects of the curriculum. Each course addresses a set of standards through in-class activities and student projects.
What Kinds of Experiences Could I Have?
Faculty in the program are teaching scholars. Each has a rich and varied research, presentation and publication agenda. You will learn from them in small classes, leading to personalized attention.
There are targeted clinical field experiences in local special education classroom settings prior to the student teaching semester. Field hours provide increased experience with students in educational settings. Responsibilities include:
Providing instruction using educational strategies and techniques
Collecting data
Designing interventions and instruction
Progress monitoring
Attending IEP meetings
Student teaching is the culminating field experience and occurs during the last semester of the program.
There are also opportunities unique to Ship through:
Grace B. Luhrs University Elementary School – The school provides a unique opportunity to observe and participate in elementary school activities and classroom teaching experiences with children in kindergarten through fifth grade. Ship is the only university in Pennsylvania with an on-campus public elementary lab school.
Bartos Child and Family Center – The center is adjacent to the lab school provides opportunities to observe and work with children ages one through five.
Head Start – This program on campus provides more opportunities for observations and to work with children.
There are also plenty of opportunities to conduct and present research during your time at Shippensburg University.
What Types of Careers Could I Get With This Degree?
This program prepares pre-service teachers for teaching careers in public and private settings. The special education certificate allows candidates to teach in the PreK-12 special education grade range. Faculty have many connections across the country and districts regularly recruit our students before and after graduation. Our graduates work in learning support, emotional support, life skills, multiple disabilities, and self-contained classrooms; collaborative settings, transition to adulthood positions, early intervention settings and many others.
We help students and graduates find employment and prepare for the interview process through mock interviews with our local partner districts. The special education degree can be used to work with people with disabilities of all ages in community settings. For example, several of our graduates hold jobs in higher education as disability support directors; their work is to support college students with disabilities. Other graduates have gone on to work in day and residential programs.