Superintendent's Letter of Eligibility Certification
Shippensburg University's Superintendent's Letter of Eligibility Certification program is nationally accredited by the Council for the Accreditation of Educator Preparation. It has also been recognized by the Pennsylvania Department of Education as a Pennsylvania Inspired Leadership program.
What Will I Learn?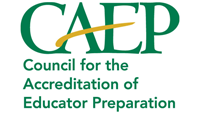 You will learn:
Core competency areas necessary to fulfill the role of a school district superintendent
Skills necessary to be an effective district-level administrator
Strategies to support the diverse needs of students, families and staff
Communication techniques to address contemporary school leadership challenges
Practical strategies for addressing the needs of school districts
Core courses focus on practical application of theory geared toward the needs of district-level leaders, focusing primarily on the role of the superintendent. There is a blend of theory and practical experiences to develop effective leadership knowledge and skills in the following areas:
Strategic leadership in district governance and community relations
Ethical and legal decision-making
Negotiations and personnel strategic decision-making
Optimizing financial resources
Instructional and technology leadership
Facilities and plant management
What are the requirements for this degree?
For this program, you must:
File an application with the Dean of Graduate Admissions for admission to the residency program
Attend the leadership residency program orientation
Hold a Master of Education degree
Currently hold a Pennsylvania administrative and/or supervisory certificate
Currently serve in a certified administrative/supervisory position
Complete the leadership residency application and practicum memorandum of understanding between your school district and the educational leadership program
Have an official transcript sent to the Dean of Graduate Admissions from any institution at which you have taken undergraduate and graduate work
Submit two references: One completed by a chief school officer (district superintendent or intermediate unit executive director) in the school district in which the candidate is currently employed or has been most recently employed; and one by another school administrator
Possess a GPA of at least a 3.0 in all graduate work taken prior to application to this program
Take a minimum of 15 credit hours within the Educational Leadership and Special Education Department at Shippensburg University
The Graduate Catalog provides details about program requirements.
What Types of Careers Could I Get With This Degree?
This program prepares you to work in the following positions:
District superintendent
Assistant district superintendent
Intermediate unit executive director
Intermediate unit assistant executive director
What Kinds of Experiences Could I Have on Campus?
This program is designed for students who are full-time educators. Courses are offered on weekends at Dixon University Center in Harrisburg to accommodate you. Course content is provided through a combination of face-to-face and online delivery methods. Courses are taught by former public school district-level administrators. Leadership fellows who are practicing district-level administrators serve as co-instructors.
Residency courses are based in your home district and are organized around six critical leadership content areas. The residency model eliminates the need for a separate practicum. The required 360 residency hours are embedded within the courses to weave content and application throughout the program. The courses require you to be engaged in leadership activities in your professional settings at a district level throughout the program.