Superintendent's Letter of Eligibility Certification
This program includes a series of six field residencies leading to the Superintendent's Letter of Eligibility or in the case of alternative pathway students, eligibility for a commission as a superintendent/assistant superintendent. All work is done in the candidate's home district and can be completed in one-and-a-half years. Each residency is four credits and is co-supervised by a university faculty member, a practicing expert in the field and a district-based facilitator/mentor.
What Will I Learn?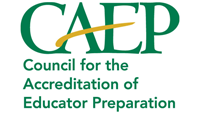 You will learn:
Core competency areas necessary to fulfill the role of a school district superintendent
Skills necessary to be an effective district-level administrator
Strategies to support the diverse needs of students, families and staff
Communication techniques to address contemporary school leadership challenges
Practical strategies for addressing the needs of school districts
Core courses focus on practical application of theory geared toward the needs of district-level leaders, focusing primarily on the role of the superintendent. There is a blend of theory and practical experiences to develop effective leadership knowledge and skills in the following areas:
Strategic leadership in district governance and community relations
Ethical and legal decision-making
Negotiations and personnel strategic decision-making
Optimizing financial resources
Instructional and technology leadership
Facilities and plant management
What Kinds of Experiences Could I Have?
This program is designed for students who are full-time educators. Courses are offered on weekends at Dixon University Center in Harrisburg to accommodate you. Course content is provided through a combination of face-to-face and online delivery methods. Courses are taught by former public school district-level administrators. Leadership fellows who are practicing district-level administrators serve as co-instructors.
Residency courses are based in your home district and are organized around six critical leadership content areas. The residency model eliminates the need for a separate practicum. The required 360 residency hours are embedded within the courses to weave content and application throughout the program. The courses require you to be engaged in leadership activities in your professional settings at a district level throughout the program.
What Types of Careers Could I Get With This Degree?
This program prepares you to work in the following positions:
District superintendent
Assistant district superintendent
Intermediate unit executive director
Intermediate unit assistant executive director