Jump to Footer
---
Sociology & Anthropology Department
Shippensburg University's Sociology/Anthropology Department offers a major in Sociology, minors in Anthropology and Sociology, and it is home to the interdisciplinary master's program in Organizational Development and Leadership.
---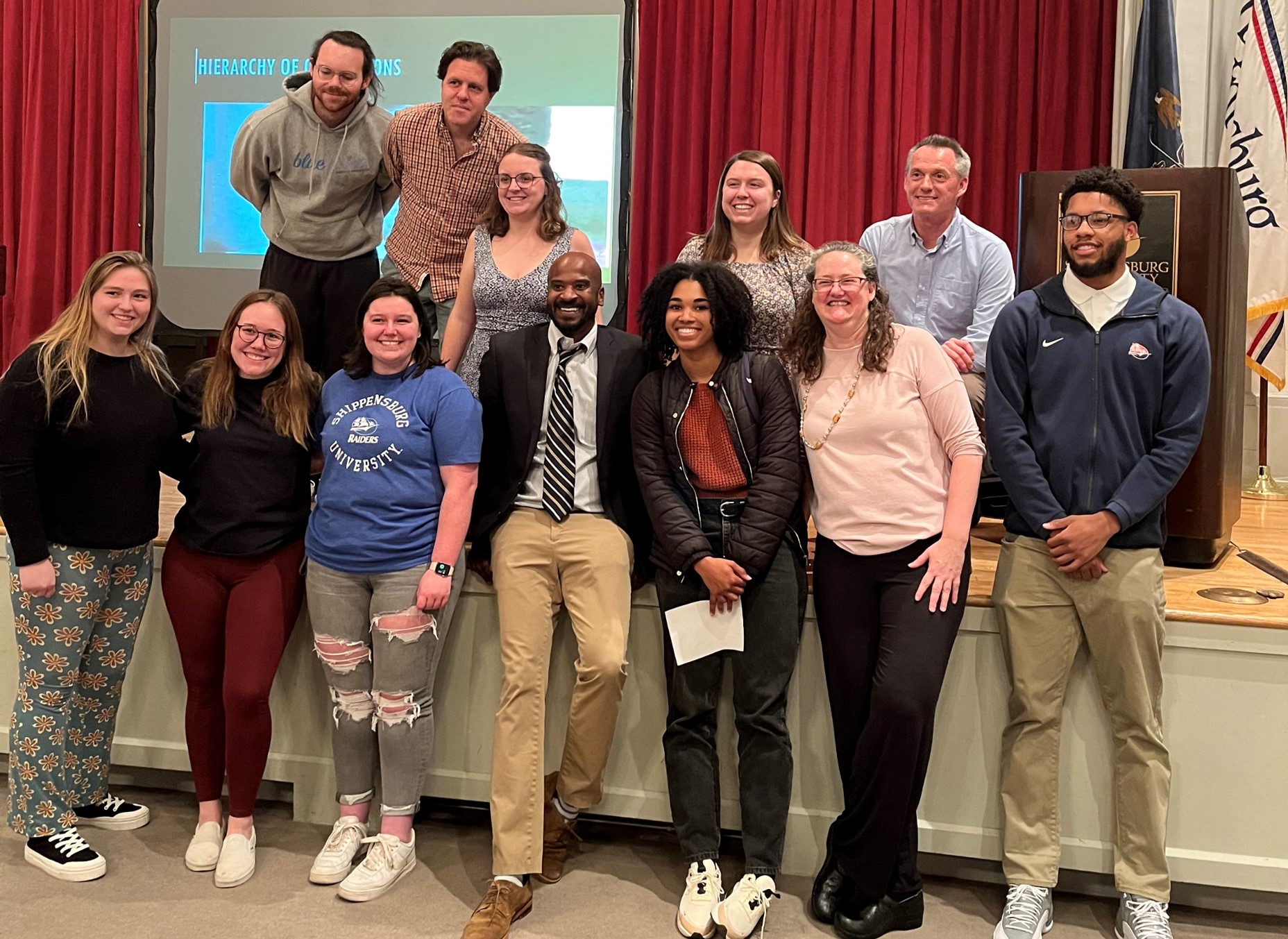 March 2023 "Tacit Racism" Event
Senior Sendoff Spring 2023
---
What is Sociology?
Sociology is the scientific study of human interaction and social organization. Sociologists study social issues such as the changing family structure, racism and sexism, immigration, health care, crime and delinquency, and poverty.
Careers in sociology include, among others, conducting social research, developing and evaluating social policy, organizational consulting, and program development. Most people who pursue careers as "sociologists" have a master's degree or Ph.D. Students who graduate with a bachelor's degree in sociology use their skills in a range of jobs including in human and social service organizations, law enforcement, research organizations, businesses in sales and public relations, and in state and local government.
---
What is Anthropology?
Anthropology is the holistic and cross-cultural study of humankind. It is the broadest of the social sciences and includes four major fields: cultural anthropology, physical or biological anthropology, archeology, and anthropological linguistics. Anthropology is a field that makes people better able to interact in culturally diverse settings and employers recognize this.
---