Jump to Footer
Bachelor of Science in Electrical Engineering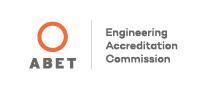 The Bachelor of Science in Electrical Engineering program at Shippensburg University provides a balance between theory and practice, and is designed to meet national academic requirements. Ship's EE program prepares students for careers in a broad array of electrical engineering fields including:
Semiconductor and circuit design
Mixed-signal embedded systems
Industrial controls
Communications system engineering
Our ABET-accredited BS in Electrical Engineering focuses on electrical devices, their theory of operation, and the related science. The program combines advanced physics, including courses in electricity and magnetism, quantum physics, electronics, and semiconductors. The program includes advanced study in non-linear electronics, micro-controllers, control systems, signals and systems, digital logic and reconfigurable computing. Graduates of the program will be well prepared to develop electronic systems for industry or government applications; and be prepared to purse advanced study at the graduate level.
Students will learn about the impact of engineering solutions in a global, economic, environmental, and social context. Graduates will have an ability to use techniques, skills, and modern engineering tools necessary for engineering practice, and will engage in life-long learning to continue developing their skills and knowledge of the practice.
The program at Ship will provide sufficient skills for students to pursue their careers as computer engineers; or they may easily transition into any of the careers followed by computer science generalists. Additionally, students will be well qualified for further study in a post-baccalaureate program.
Engineering Versus Engineering Technology Degrees
Engineering programs present a focus on engineering theory and design, supported through advanced science and higher-level mathematics through advanced calculus and differential equations. Engineering Technology programs typically focus on applied sciences and mathematics such as algebra and applied calculus. Graduates of an engineering program may be called engineers; graduates of a four-year engineering technology program are called engineering technologists. Graduates of an engineering program are prepared to continue on to advanced study at the master's or doctoral level. Graduates of an engineering program may work to earn the professional engineer license; whereas the National Society of Professional Engineers opposes acceptance of engineering technology. ABET provides a good summary that describes the differences.