Jump to Footer
Financial Aid and Scholarships
Costs and Budgeting
Studying overseas can fit any budget. Some programs actually cost less than remaining at Shippensburg for a semester while some cost more. The choice is up to you. Our office can help you find the program that fits your budget.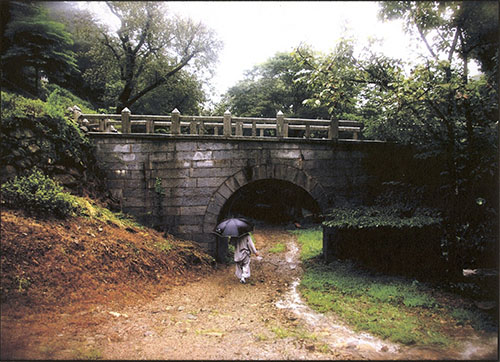 Most grants and loans can be used for studying abroad. The only financial aid that does not travel is college work study and tuition waivers.
The cost of studying abroad varies depending on which university or program you chose, as well as your ability to budget once abroad. Typically, if you choose a less expensive university or program, you'll have more money for spending and/or traveling.
The exchange rate fluctuates daily and the overall expenses can go up or down. Check the daily exchange rates as you plan for your trip abroad.
Most programs do not include the following expenses, which should be budgeted for:
Passport/Visa
Airfare
Local transportation
Spending money
Learn more about financial aid options to help you cover the costs of studying abroad.
Students who receive financial aid can use it to go abroad. Aid that can be used includes:
Federal Direct Stafford Loans
Federal Direct Parent PLUS Loans
Federal Pell Grants
Federal Perkins Loans
PA State Grants*
Alternative Loans
* Eligibility for this award will be reviewed based on actual cost of tuition & fees along with term length provided by host institution.
NOTE: Federal work study cannot be used to fund study abroad experiences.
Questions about financial aid for studying abroad can be directed to:
Mary S. Burnett
Director of Global Engagement
MEBurnett@ship.edu
(717) 477-1279
Trina Snyder
Director of Financial Aid
TMSnyd@ship.edu
(717) 477-1131
Scholarships can be used on an individual basis to fund overseas study. Students should contact their scholarship program directly or Dr. Megan Luft, Executive Director of Admissions, at MNLuft@ship.edu or 717-477-1231.
NOTE: Presidential Scholarships cannot be used to fund some study abroad experiences. Students are eligible to receive the award when they return from studying abroad if all necessary criteria and paperwork is completed prior to leaving.
National study abroad scholarships include:
Scholarship deadlines can occur as early as one semester to a year prior to the semester you plan to study abroad. We encourage you to research opportunities in advance of deadlines. Contact the Center for Global Education for help with scholarship application process and to find out about upcoming deadlines. To view a list of previous scholarship recipients, click HERE.
Contact the Center for Global Education
Mowrey Hall Rooms 246-251
1871 Old Main Drive
Shippensburg, PA 17257
Phone:
717-477-1279
Globaleducation@ship.edu
Monday - Friday: 8:00 a.m. - 4:30 p.m.