Business Administration, M.B.A.
Shippensburg University's AACSB-accredited Business Administration, M.B.A. program will prepare you to achieve your personal and professional goals. We deliver this degree program in three convenient formats: part-time, full-time and online. It suits working professionals and courses are offered in a hybrid format at both Ship's campus and Dixon University Center in Harrisburg.
What Will I Learn?
The core courses cover critical elements of business management in today's technologically advanced and global business environment.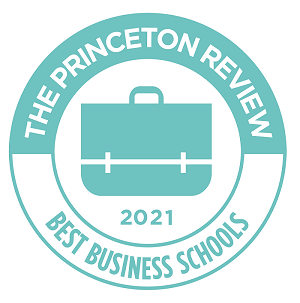 What are the requirements for this degree?
To be eligible for admission to the program, you must have:
A baccalaureate degree from a regionally accredited college or university.
A current resume submitted with a goals statement. This statement should be 500 words or less indicating your reasons for pursuing a Master of Business Administration, your future goals and why you chose Shippensburg's program.
Upon review of your resume, baccalaureate degree GPA, and work experience, a decision will be rendered regarding the need for the GMAT. You will be evaluated on grade point average, course content, work experience, job level, leadership ability, team skills, suitability of goals and whether you graduated from an AACSB-accredited college.
Applicants who have completed coursework in accounting, economics, finance, organizational behavior, marketing and operations management may begin taking core courses immediately. Applicants lacking coursework in one or more of these areas will need to take appropriate prerequisite foundations courses before proceeding to core courses.
The program consists of 10 courses (30 credits), which include eight core courses and two elective courses. The requirements are the same for part-time, full-time and online delivery formats.
The Graduate Catalog provides details about program requirements.
What Types of Careers Could I Get With This Degree?
Earning a Master of Business Administration is hard work, but the benefits are well worth the effort. Some reasons you might consider this program include:
Advancing your career
Earning higher wages
Starting your own business
Becoming a leader in an emerging field
Gaining networking resources
Enjoying greater job security
What Kinds of Experiences Could I Have on Campus?

The John L. Grove College of Business is accredited by AACSB International, which certifies the quality of the curriculum, faculty and support services. The program offers high quality and outstanding value with courses taught by highly qualified faculty, who will help you develop the knowledge and skills you need to succeed in a rapidly changing global economy. Our students find the program convenient, reputable and affordable.
The fully online format can be completed in one year for full-time students or two years for part-time students. Those working in the hybrid format designed for working professionals can take classes in the evening either on Shippensburg University's campus or at the Dixon University Center in Harrisburg.
While you complete your degree, you may take part in a number of rewarding activities and experiences. Many students pursue opportunities to conduct and present research.