Educational Leadership, EdD
Are you inspired to shape your education system? Are you driven to meet the challenges and opportunities of a continuously shifting educational landscape? If you are, then our Shippensburg University's Educational Leadership, EdD program will empower you with the skills and tools needed today and tomorrow.
What Will I Learn?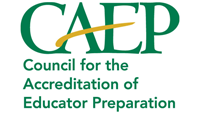 The program focuses on the challenge of providing a high level of leadership and planning while working within districts of limited resources. The program has two areas of focus:
The impact of poverty on student achievement
Equitable access to technology
You will use research and localized exploration of remedies as a means to apply the skills of a scholar leader. Points of emphasis include communication, human relations and technology.
As far as coursework is concerned, the program includes four major content areas:
Leadership
Research
Professionalism
Management competencies
What Kinds of Experiences Could I Have?
This joint program between Shippensburg and Millersville universities is a cohort program designed to meet the needs of working professionals. There are 14-16 students per cohort. You will work with university faculty, leadership fellows who are practicing experts in the field and district-level mentors.
The part-time nature of the program and the accessible delivery make it a great option for school personnel who are currently employed in leadership positions. You should expect:
Coursework delivered in blended face-to-face, residency-based instruction, online and hybrid models
Face-to-face foundation classes that meet on Saturdays and Sundays at Central Penn in Harrisburg and/or Shippensburg University (between five and 12 Saturdays or Sundays per semester, depending on the course)
Field-based residency courses that require you to work in your school district and/or organization with group seminars and professional learning community sessions as needed
What Types of Careers Could I Get With This Degree?
Graduates from this program are qualified to serve as superintendents and other district-level leaders using their research perspectives to support their work.