Educational Leadership, Ed.D.
Shippensburg University's Educational Leadership, Ed.D. program is nationally accredited by the Council for the Accreditation of Educator Preparation. It has also been recognized by the Pennsylvania Department of Education as a Pennsylvania Inspired Leadership program.
What Will I Learn?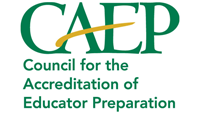 The program focuses on the challenge of providing a high level of leadership and planning while working within districts of limited resources. The program has two areas of focus:
The impact of poverty on student achievement
Equitable access to technology
You will use research and localized exploration of remedies as a means to apply the skills of a scholar leader. Points of emphasis include communication, human relations and technology.
As far as coursework is concerned, the program includes four major content areas:
Leadership
Research
Professionalism
Management competencies
What are the requirements for this degree?
Candidates must:
Be currently serving as a school or district administrator and hold a principal or supervisory certification
Submit official transcripts for their undergraduate and graduate degrees
Complete a written application and participate in a faculty interview as part of the acceptance process
This is a cohort program with a minimum of 62 hours beyond a master's degree. It includes:
A major concentration area in educational leadership (38 semester hours)
A cognate area (3 semester hours)
Educational research (12 hours)
Dissertation (9 semester hours)
The coursework will be distributed across three academic years and the dissertation experience will be completed in the fourth year depending upon the topic and the research methodology selected. The program incorporates Superintendent Letter of Eligibility certification for students who do not already possess it. If they do, they enter the program with advanced standing and can finish in less than four years.
What Types of Careers Could I Get With This Degree?
Graduates from this program are qualified to serve as superintendents and other district-level leaders using their research perspectives to support their work.
What Kinds of Experiences Could I Have on Campus?
This joint program between Shippensburg and Millersville universities is a cohort program designed to meet the needs of working professionals. There are 14-16 students per cohort. You will work with university faculty, leadership fellows who are practicing experts in the field and district-level mentors.
The part-time nature of the program and the accessible delivery make it a great option for school personnel who are currently employed in leadership positions. You should expect:
Coursework delivered in blended face-to-face, residency-based instruction, online and hybrid models
Face-to-face foundation classes that meet on Saturdays and Sundays at Dixon University Center in Harrisburg (between five and 12 Saturdays or Sundays per semester, depending on the course)
Field-based residency courses that require you to work in your school district and/or organization with group seminars and professional learning community sessions as needed