Software Engineering, B.S.
Shippensburg University's Bachelor of Science in Software Engineering program is accredited by the Engineering Accreditation Commission of ABET, meaning it meets nationally determined standards. Ship is the only university in Pennsylvania's State System of Higher Education to offer this degree.
What Will I Learn?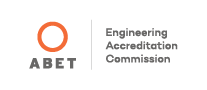 You will focus on delivering quality software that meets customers' needs. In addition to developing software applications, you will learn to select and track the processes that will be used throughout the development of an application. You will apply statistical process control techniques to plan the project, estimate risk and refine the process.
Coursework emphasizes how teams work together to build large software systems. This means that we combine software design principles with the use of state-of-the-art software engineering tools. In our classes, our students design and build many systems from single player games to distributed file systems with servers placed all over the world. These experiences help prepare you to be ready to hit the ground running when you are hired.
What are the requirements for this degree?
Typically, students who plan to study software engineering in college take four years of math in high school: algebra I and II, geometry and trigonometry. Advance placement credit is available for those who were successful in computer science or calculus in high school. You should have some experience with computers, but no programming experience is required.
In addition to the university's general education requirements, you will take courses spanning general engineering, computer engineering, computer science and software engineering.
The Undergraduate Catalog provides details about program requirements.
Data science and Business are two minors that go well with this program and provide additional skills for you to prepare for your career.
ABET accreditation means that the national accrediting organization has spent time on our campus making sure that our curriculum meets national standards, our faculty are well-supported and current in the discipline, and our infrastructure is up-to-date and well-supported. It is your assurance that, not only is our program strong today, but we have also laid the foundation so that it will continue to be strong in the future.
What Types of Careers Could I Get With This Degree?
Our graduates are sought by organizations that have rigorous demands on their software. This includes military applications and fault tolerant applications like airplane control systems. Also, large software development organizations employ software engineers to coordinate the activities of many software developers. This means that software engineers can work on anything from PC-based applications, to large scale enterprise systems, to real-time embedded control systems. Since they are well-versed in computer science techniques, software engineers can work in any software development activity.
Many companies regularly come looking for our students to complete internships. These opportunities often lead to job offers.
What Kinds of Experiences Could I Have on Campus?
You should expect:
Small class sizes with highly accessible and experienced faculty
A sense of department camaraderie
Numerous opportunities for department involvement (crews, clubs, internships, research)
The Programming Team is a unique student organization at Ship. Our team competes with other colleges and universities on the basis of members' ability to write correct programs as quickly as possible. It consistently places well.
Activities are enriched by our BROADSIDE Center which allows us to put together teams of faculty and students to work on projects funded by industry.
The Software Engineering Lab where most of our software engineering courses are held is designed to be like an agile software development workplace. Pair programming stations, a design space, a planning space and lots of whiteboards support the rich collaboration that software engineering requires.