STEM Education, MAT with Certification
Shippensburg University's STEM Education MAT with certification program allows you to earn a master's degree in 18 months through both online and face-to-face class meetings. This program is offered by the Teacher Education Department, which boasts a rich history of preparing teachers in the region and programs accredited by the National Council for Accreditation of Teacher Education.
What Will I Learn?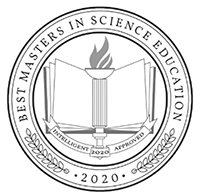 You will learn STEM-specific teaching skills and background knowledge leading to initial teacher licensure in Pennsylvania as well as a master's degree.
An interdisciplinary, hands-on educational approach
The courses focus on:
STEM-specific educational history and philosophy
Methods in action research
Instructional design and technology
Assessment
Accommodations to include all learners in instruction
The first twelve months can be completed while maintaining full employment.
What Kinds of Experiences Could I Have?
The first 12 months of this 18-month cohort program can be completed while maintaining full employment. The program is delivered in a blended format with much of the content being completed online and periodic face-to-face meetings. You will be assigned a mentor teacher in a regional classroom for field experiences and student teaching.
What Types of Careers Could I Get With This Degree?
Secondary (grades 7-12) STEM teachers are some of the most in-demand teachers in Pennsylvania and across the country. Many of our students secure long-term substitute teaching positions during the program due to the high demand for their skills.
STEM Education, M.A.T with Certification Degree Plan
---
Full-Time (30 Credits)
---
First Year
---
Fall Semester: 6 Credits
---
Winter Term: 3 Credits
---
Spring Semester: 3 Credits
---
Summer Term: 6 Credits
---
---
Second Year
---
Fall Semester: 12 Credits
---
Planning Notes for all students:
---
30 total credits required
Students can begin in any semester or term, including, fall, spring, winter or summer.
Students can take elective courses in any semester or term.
Students can take core courses in any semester or term.
The above sequence is for illustrative purposes only. Students can tailor their program to their individual needs.