Jump to Footer
Meet the MSA Team
Diane L. Jefferson | Director of the Office of Multicultural Student Affairs
---
Welcome to come to the Shippensburg University Office of Multicultural Student Affairs webpage. As you browse the page, I hope you will be excited and inspired by what you see!
When I'm asked to describe the MSA, I usually reply, "We are a family," a family who supports, advocates, challenges and encourages one another to succeed. Our mission is to educate and graduate students who will possess a vision for leadership and a will to excel. One of my favorite quotes is, "Mediocrity is not an option." MSA touches the lives of people who will shape the future.
MSA is a student-centered place where all are welcome. Located in Gilbert Hall 200 on the campus of Shippensburg University, the office is open each day from 8:00 a.m. - 4:30 p.m. as well as evening hours upon request. You can contact me at dljeff@ship.edu
Kapri L. Brown | Associate Director
---
I am pleased to see that you are interested in the MSA! I have been privileged and honored to work in this office both in my undergraduate and graduate studies. As an undergraduate student MSA was where I became a leader. This office not only is a place where you can call home, but it is a place that motivates, inspires and propels you to grow in ways that one cannot imagine! I hope that as you go through your college experience you will check us out in Gilbert Hall! We would love to have you! You can contact me at klbrown@ship.edu
Cindy K. Dixon | Secretary for the Office of Multicultural Student Affairs
---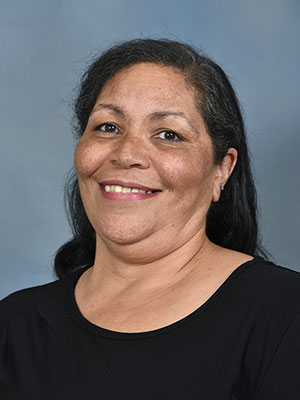 I love working in the MSA! It is all about family and I feel privileged to be a part of such a special place. To be in a position to make a difference in the lives of students is an honor. Working in the MSA inspires me to continue to achieve my own personal goals.
The students are encouraged to reach for the stars and not to limit themselves in any way, shape or form; they are encouraged to step out of their comfort zone and to build bridges with people of all origins. I believe that the MSA is truly a "Home Away From Home" for students but it is also a place wear leaders are made and dreams are achieved!
Please feel free to contact me at ckdixon@ship.edu
Contact the Office of Multicultural Student Affairs
Director, Diane L. Jefferson
Gilbert Hall 100, 1871 Old Main Drive, Shippensburg, PA 17257
Phone:
717-477-1616
Fax:
(717) 477-4074
msa@ship.edu
Mon. thru Fri. 8:00 a.m. - 4:30 p.m. (evening hours upon request)