Computer Science, Computer Graphics and Gaming Concentration, BS
Shippensburg University's Bachelor of Science in Computer Science degree program and all its concentrations are accredited by the Computing Accreditation Commission of ABET, meaning it meets nationally determined standards. Students learn to solve these problems using Java and C and have chances to learn other programming languages like Python. With careful planning, advanced undergraduate students can complete a Master of Science in computer science with only one additional year of study. This is an interdisciplinary concentration that combines graphics courses in the Computer Science Department with courses from other disciplines that require intensive computer graphics software. The computer science courses focus on programming a graphics API and the underlying algorithms. The interdisciplinary courses focus on the application of these skills to a related field (e.g., professional art programs and geoinformation systems).
What Will I Learn?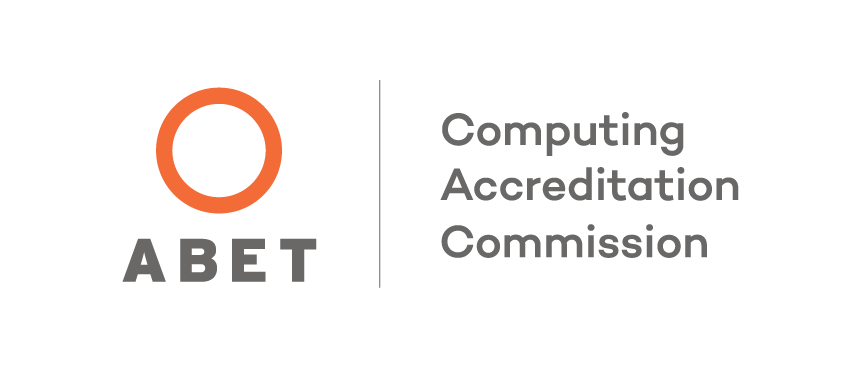 This program will introduce you to the fundamentals of computer science with a balanced approach between theory and application. You will get an introduction to a range of applications within computer graphics (modeling of 3D space, OpenGL or similar frameworks, video game programming, etc.) Additionally, you will be well versed in the hardware and software aspects of how a computer works.
Specific skills for this concentration include:
The ability to solve difficult problems and implement solutions to those problems
Experience working together as a team
Learning aesthetic and graphic design principles within both a 2D and 3D environment
Understanding of basic computer graphic algorithms (e.g. basic animation techniques, z-buffering, double buffering, raster manipulation, shading models, ray tracing, hidden surface removal, rasterization techniques, projection, transformations, etc.)
Strengthening C programming skills
What are the requirements for this degree?
Prospective students should have test scores of 560 for SAT or 24 for ACT, or math placement of 4 or better.
On top of general education courses, there are 46-47 core requirements for this program. Additionally, there are 19-20 credits required in the Computer Graphics Concentration.
Students can also gain knowledge in these related programs
4+1 Program
With careful planning, advanced undergraduate students can complete our Master of Science in Computer Science program with only one additional year of study. The details of how this works depend on the interest areas of the student, but leveraging both degrees can give a graduate a combination of breadth and depth that employers will appreciate.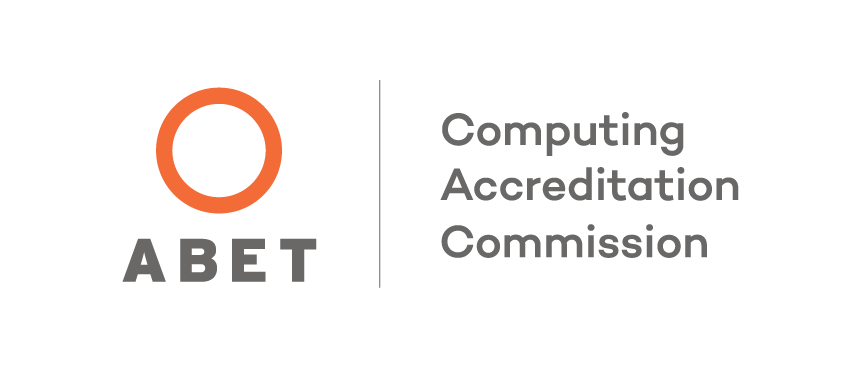 ABET accreditation means that the national accrediting organization has spent time on our campus making sure that our curriculum meets national standards, our faculty are well-supported and current in the discipline, and our infrastructure is up-to-date and well-supported. It is your assurance that, not only is our program strong today, but we have also laid the foundation so that it will continue to be strong in the future.
What Types of Careers Could I Get With This Degree?
Opportunities exist among all employers, especially business and industry, government, science and education. Not everyone who completes this degree becomes a programmer. These skills are required in jobs like sales, technical support and project management.
Some specific positions include:
Developer
Systems administrator
Data scientist
Web developer
Data base administrator
Network administrator
Security administrator
Knowledge engineer
Game developer
Career prospects in software development are excellent with attractive work environments and income potential. The students from these programs are highly sought after by employers in the fields of business, industry, government, science, and education. They are hired by small startups through Fortune 500 companies. They build a variety of types of applications, such as control systems for vehicles, software for network communication, and applications that work with databases.
What Career Outcomes Do Alumni Have With This Degree?
---
What Kinds of Experiences Could I Have?
You should expect:
Demanding courses that cover a wide range of topics in computer science, taught by knowledgeable faculty (no courses are taught by graduate students)
Small class sizes with highly accessible faculty
A sense of department camaraderie
Numerous opportunities for department involvement (crews, clubs, internships, research)