Shippensburg University and Shippensburg University Foundation announces naming of Milton & Doreen Morgan School of Engineering and Engineering Laboratory

Personalized attention. Hands-on experiences. Accredited programs.
Jump to Footer
Milton and Doreen Morgan School of Engineering
Welcome to the exciting, ever evolving and challenging world of engineering. Whether you are looking at a career in civil, computer, electrical, mechanical, software engineering, or computer science, our school offers you the right choice. Our programs are designed with current industry needs in mind, and around a variety of hands-on real-world experiences that allow you to learn by doing.
---
"A strong engineering program coupled with a little creative thinking is a powerful combination. We look forward to a bright future for Shippensburg University, its students, and the impact they will have on our community, our country, and on the world."
Milton K. Morgan III '76
---
You will work closely with faculty who believe in doing engineering right here, right now. From the time you come in during freshman year all the way until you graduate. You will engage in engineering projects in all coursework and will utilize our state-of-the-art engineering labs.


---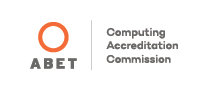 ---
Our computer science, computer engineering, software engineering and electrical engineering programs are accredited by ABET, Inc., and employers are actively pursuing our graduates for hire on local, state and national level.
---
---
---
"The desire to achieve perfection drives innovation towards a goal we will never achieve, but as we advance technologically, the demand for engineers in multiple disciplines explodes exponentially. Shippensburg University has taken a leadership position as the only Pennsylvania State System of Higher Education School offering a program with various engineering degrees. Dory and I are thrilled to have a role in advancing this program to the next level, the School of Engineering," said Milton K. Morgan III '76.
---
Director's Overview
Contact the Morgan School of Engineering
156 Mathematics and Computing Technologies Center
1871 Old Main Drive, Shippensburg, PA 17257
Phone:
717-477-1178
engineering@ship.edu