Jump to Footer
School of Engineering
Are you excited and amazed by a maze of circuits? Do electrical systems have the power to electrify you? Do the machinations of computer systems fuel your passion? Shippensburg University's School of Engineering is a place where theoretical knowledge is complemented with real-life projects that help you solve industry problems from the start. Our six distinct Bachelor of Science programs, minor in computer science, graduate-level certificate programs, and Master of Science in computer science program are all designed with industry demands in mind. This ensures you are successful in finding employment. Our computer science, computer engineering and software engineering programs are accredited by ABET, Inc.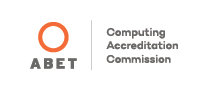 ---
---
Dean's Message
Welcome to the exciting, ever-evolving and challenging world of engineering. Whether you are looking at a career in civil, computer, electrical, mechanical or software engineering, our school offers you the right choice. Our programs are designed keeping current industry needs in mind, with a host of unique resources on campus that ensures the clock never stops on your projects. You will work closely with faculty who believe in doing engineering right here, right now. From the time you come in during freshman year all the way till you graduate, you will be engaged in engineering projects in all your classes.
Designed for the future
We have worked to develop close relationships with our local employers - corporations like Volvo and JLG - and you can expect opportunities to be networked with them. Professionals from these corporations will help you during your senior projects, from design to assessment. In an exclusive synergy between industry and classrooms, you will work on real-world projects that will also give you the great opportunity to network with prospective employers. The demand for engineers is very high in the state, and you will find yourselves positioned just right to grab those jobs after you complete your degree.
Our state-of-the-art laboratories contain fabrication, concrete testing areas, soil testing and welding shops, as well as machine shops. We help you understand the critical value of teamwork that is essential in careers as engineers; thus, here too, you will work in teams to design projects. One of the best aspects of our school is the relationships our students form with faculty—this magnifies the scope of your achievements well beyond traditional formats.
The circuit's just right here!
We are the only state university in Pennsylvania to offer degrees in civil, computer, electrical, mechanical and software engineering. Many of our programs enjoy the coveted accreditations that will help you secure employment post-graduation. Our computing facilities include nearly 100 workstations and servers, Virtex-5 FPGA, OMAP3530 processors, LEGO robots and many advanced development tools. You can get involved in various ways, including the programming team, women in computer science (WiCS), directed research, the BROADSIDE Center and enjoy business internships.
Academic Departments
Our department is big enough to have fun toys to play with, but small enough that the faculty know everyone; big enough to have a variety of programs, but small enough to keep our classes comfortable; big enough to have lots of academic options and extracurricular activities; but small enough to keep everyone connected. Our Computer Science programs are accredited by ABET, Inc.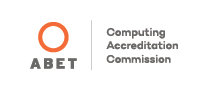 You can choose the computer science major or minor, or one of our graduate programs. With foundation courses like operating systems and algorithms combined with advanced courses in software engineering, high performance computing and data visualization, you can graduate with a Master of Science in computer science ready to lead software development in challenging applications. Our information systems program is a joint offering between the computer science and management information systems departments, and helps to apply information systems and technology concepts to many business and technical situations.
Computer, Electrical and Software Engineering Department
The world that moves at the touch of our fingertips is within your grasp with our computer engineering degree. If you are driven to understand processes that form the backbone of software applications, we have the perfect software engineering degree for you. We are the only state university in Pennsylvania to offer degrees in computer engineering (B.S.), electrical engineering (B.S.), and software engineering (B.S.).
As computer engineers, you will be actively involved in the development of the next generation of computers, smartphones and tablets. You may also be involved in the development of computer systems for medical, automotive and industrial automation systems. If you choose our electrical engineering program, you will learn about the impact of engineering solutions in a global, economic, environmental and social context. You will have an ability to use techniques, skills and modern engineering tools necessary for engineering practice. The third option, software engineering, will take you deep into the world of developing software applications while focusing on delivering quality software that meets the customers' needs.
Civil and Mechanical Engineering Department
Whatever civil engineering profession may be your preference, you are sure to find courses that will help you reach your goal. Following our department's mission of providing a balance between theory and practice, you will engage theoretical and conceptual aspects of the program with hands-on experience using state-of-the-art tools and techniques. We are the only civil engineering program in Pennsylvania's State System of Higher Education and only one of 12 in Pennsylvania. You will benefit from the department's faculty expertise and strengths, especially pertaining to their focus on first-year student success.
If you are more geared toward a successful career in mechanical engineering, then our Bachelor of Science in mechanical engineering program may be the perfect fit for you. You will be prepared for a wide variety of careers including the design and manufacturing of mechanical and, increasingly, electromechanical components and systems. The first two years of the proposed program were carefully designed to include courses that are offered at many, if not all, of our sister institutions within the State System as well as at Pennsylvania's community colleges. You can complete your first two years at any of these institutions and then can transfer to Ship to complete the degree. We continually work with local businesses to place you in internships through our BROADSIDE Center. Our university is within an hour's drive of the I-81, I-70 and I-270 corridors, and many different manufacturing industries. The number and variety of manufacturers in our area coupled with the lack of competing engineering programs will provide opportunities for internships and future co-op positions.
Contact the School of Engineering
156 Mathematics and Computing Technologies Center
1871 Old Main Drive, Shippensburg, PA 17257
Phone:
717-477-1178
engineering@ship.edu