Jump to Footer
Keystone Journal
of Undergraduate Research

---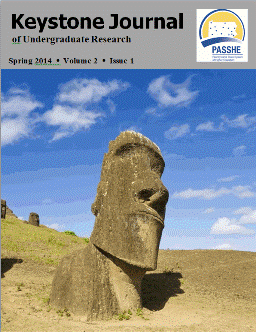 The Keystone Journal of Undergraduate Research (KJUR) is an online multidisciplinary, faculty-reviewed publication dedicated to showcasing outstanding undergraduate research.
Undergraduate research helps to span the gap between knowledge and practice, and it adds value to a student's overall educational experience by contributing to the process of self-discovery.
KJUR serves as a forum to foster scholarship of undergraduate students, seeks to stimulate interest in all academic disciplines and is an acknowledgment of the State System universities' commitment to faculty-mentored undergraduate education.
KJUR seeks articles written by students who have had the opportunity to conduct research outside of their formal classroom experience and within their major field of study.
Undergraduate students who wish to submit the results of their faculty-mentored research for possible publication in KJUR must follow the Submission Instructions. Manuscripts can be submitted at any time.
Learn More: