Jump to Footer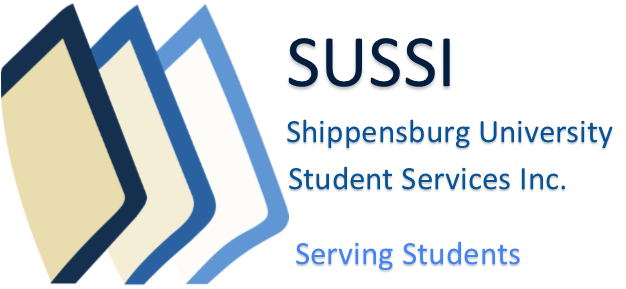 Student Services, Inc.
Shippensburg University Student Services, Incorporated (SUSSI) is a nonprofit 501(c)(3) Corporation Organized to manage and coordinate student services at Shippensburg University, consistent with the statutory authority granted in Act 188 of 1982, 24 P.S. The corporation shall administer all student activities' monies received as fees and revenues subject to Section 20-2010-A(6) of Act 188 of 1982, 24 P.S. SUSSI works closely with the elected Student Government Association (SGA) to provide funding for student groups and activities.
SUSSI and the SGA provide funding, through the Student Activity Fee, to fund any SGA recognized student group for the purpose of enhancing the college experience for the student community. Student groups include interest clubs, club sports, performing arts groups, media groups, activities program board and NCAA intercollegiate athletic teams.
SUSSI partners and coordinates numerous activities with the University as outlined in a Memorandum of Understanding between Shippensburg University and SUSSI. Such activities include providing a University Bookstore, UPS Store, PSECU Credit Union, campus and local community bus services, mail services for students and transportation for student groups and athletes.
SUSSI's goal is to supplement and complement the quality education students receive at Shippensburg University by seeking to create a forum for student dialogue and involvement, and provide beneficial programs and activities, while fostering an environment of social well being and enhanced collaboration within the Shippensburg University community.
Contact the SU Student Services Inc. (SUSSI)
Ceddia Union Building
Room 204
Phone:
717-477-1730
Fax:
(717) 477-1636
Monday-Friday 8:00 AM-4:30 PM