Jump to Footer
Graduate Cost of Attendance
Graduate Pennsylvania Resident
| | | | | |
| --- | --- | --- | --- | --- |
| Tuition & Fees (per credit) | PA Resident | PA Resident Online | PA Resident - Education Program | PA Resident Online - Education Program |
| Tuition | $516 | $516 | $626 | $626 |
| Educational Service | $82 | $82 | -- | -- |
| Technology Tuition | $28 | $28 | -- | -- |
| Comprehensive Health | $14 | -- | $14 | -- |
| Student Union | $25 | -- | $25 | -- |
| Activity | $20 | -- | $20 | -- |
| Total Per Credit | $685 | $626 | $685 | $626 |
| Total for 3 Credits | $2,055 | $1,878 | $2,055 | $1,878 |
| Total for 6 Credits | $4,110 | $3,756 | $4,110 | $3,756 |
| Total for 9 Credits | $6,165 | $5,634 | $6,165 | $5,634 |
Graduate Non Resident
| | | |
| --- | --- | --- |
| Tuition & Fees (per credit) | Non Resident | Non Resident Online |
| Tuition | $774 | $526 |
| Educational Service | $82 | $82 |
| Technology Tuition | $40 | $40 |
| Comprehensive Health | $14 | -- |
| Student Union | $25 | -- |
| Activity | $20 | -- |
| Total Per Credit | $955 | $648 |
| Total for 3 Credits | $2,865 | $1,944 |
| Total for 6 Credits | $5,730 | $3,888 |
| Total for 9 Credits | $8,595 | $5,832 |
Doctorate
Tuition & Fees
(per credit)

PA Resident
Non Resident
Tuition
$671
$1,006
Technology Tuition
$28
$40
Total Per Credit
$699
$1,046

Additional Fees and Information
A $10.00 per credit Off Campus Support Fee is charged to students taking courses at specific locations.
International students are charged the non-resident tuition.
For further explanation of these and other fees, please see our frequently asked questions.
Housing
Find details on our diverse housing options.
Meal Plans
Find details on our various meal plan options and their cost.
---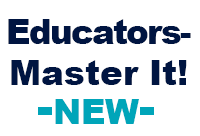 Tuition for our education-related programs:
$626 per credit
Additional Fees: Comprehensive Health $14 per credit, Student Union $25 per credit, and Activity $20 per credit.
Available with the following programs:
-Curriculum and Instruction, MEd.
-Education Leadership, MEd.
-Literacy, MEd.
-Online Learning, Instruction, and Technology Certificate.
-Principal's Certification.
-Special Education Supervisory Certification.

-Special Education, MEd.
-STEM Education, MAT.
-Superintendent Letter of Eligibility.
-Teaching English as a Second Language (TESL) Certificate.
---