Jump to Footer
Peer Anchors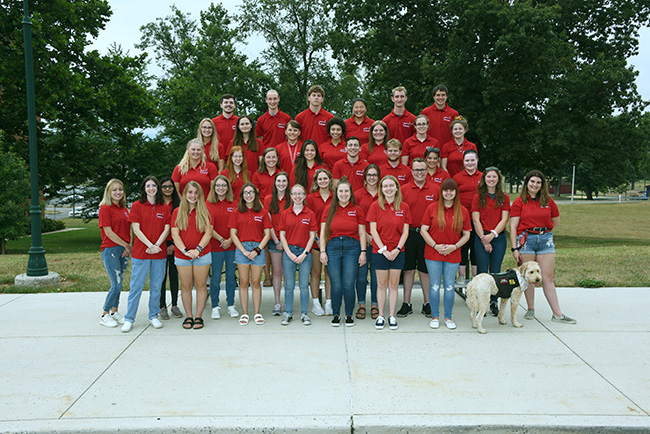 All of our UNIV-101 courses have an undergraduate student mentor assigned to help first-year and transfer students transition to Shippensburg University. The Peer Anchors work directly with the UNIV-101 faculty to support students' needs in and outside of the classroom. They hold weekly study halls, facilitate class discussions, and take students to campus events.
For Current First Year Students
Looking to contact your Peer Anchor? Please check your UNIV-101 syllabus for their Ship email or call our office. Every UNIV 101 class has a GroupMe Messenger app that you can also use to quickly message a Peer Anchor.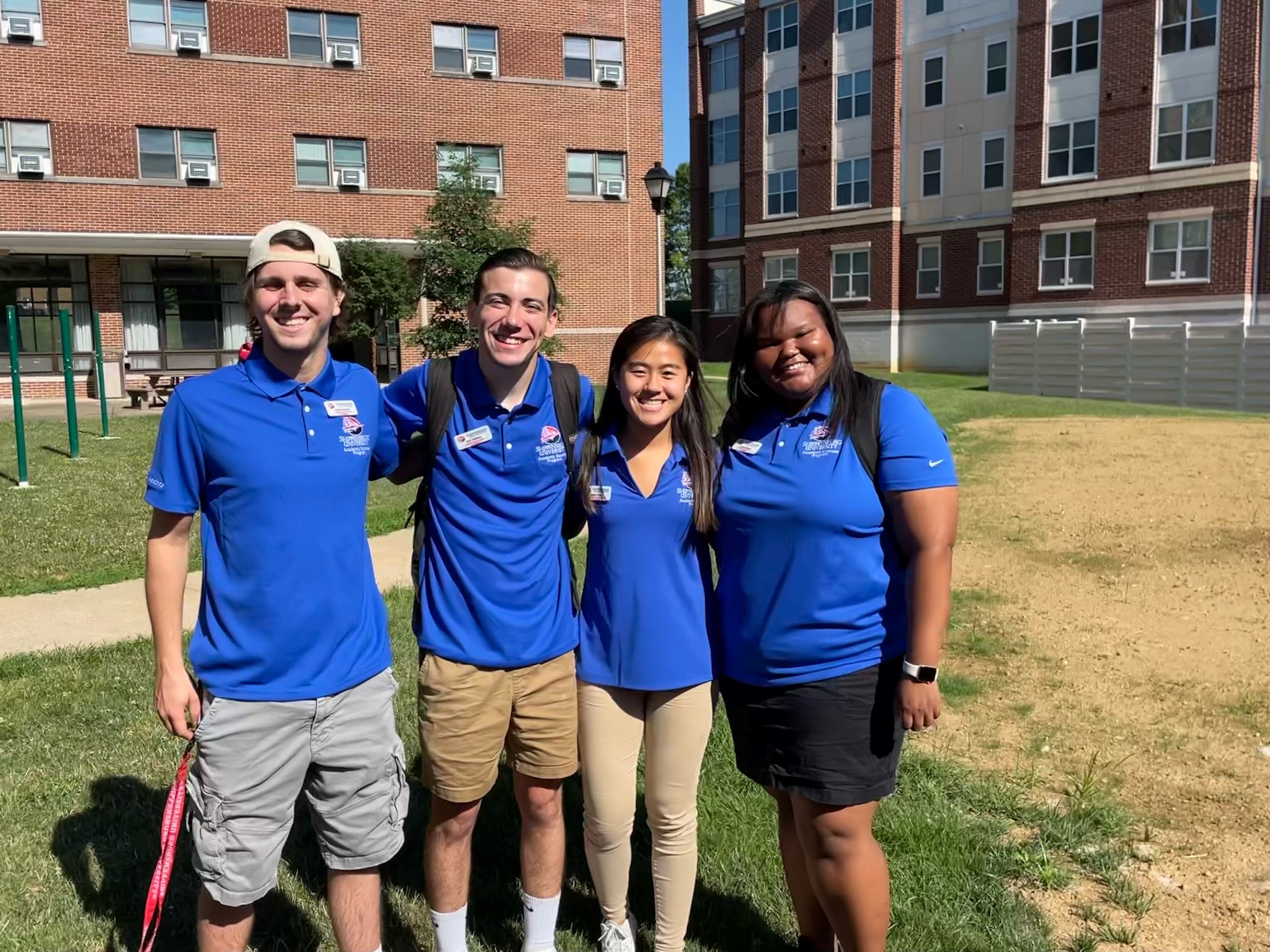 Interested in Becoming a Peer Anchor?
Our Peer Anchor job posting will go live via Ship Career Connection in November for the upcoming Summer Peer Anchor and Fall Peer Anchor positions.
Positions are filled on a rolling basis throughout the winter and spring months. UNIV-101 Match Days occur in March (prior to registration) & April. We employ roughly 45-60 Peer Anchors depending on number of UNIV 101 sections offered in a given semester.
Qualifications
Be a rising sophomore, junior or senior.
Be in good academic and student conduct standing (2.75 GPA).
Committed to being a Shippensburg student throughout the duration of service.
Be willing to learn and share information about the Shippensburg University community, student life, and campus resources.
Demonstrate good interpersonal and communication skills.
Have a genuine desire to help and support new first year students during their first semester at the university.
Demonstrate leadership potential.
Be self-motivated with a positive attitude.
Display a willingness to work with and learn from students, staff, and faculty from diverse backgrounds.
PA Hiring Process
Submit a Student Employment Application on Ship Career Connection
Upload a resume to the Peer Anchor posting
Successfully complete a 30 minute interview with the FYE team
Maintain the qualifications listed above
Attend our required training and professional development series
Peer Anchor Job Description
Peer Anchors serve to support and encourage new First-Year and Transfer students' success. Peer Anchors lead mentees through their Welcome Experience (move-in and first weekend experiences) and help new students throughout the academic year. Through one-on-one and group meetings, Peer Anchors are a knowledgeable guide for new students, a thoughtful facilitator who provide access to people and resources, and ultimately serve as a role model and advocate.
Responsibilities
Be available and engaged during selected faculty class time and for one-on-one or small group mentoring outside of class.
Participate in training, professional developments, and related FYE activities.
Work both independently and as part of a team with faculty and supervisors.
Form a professional relationship with the professor and maintain positive and consistent communications to benefit the first-year students.
Serve as an energetic and enthusiastic student leader to help first-year students succeed and become integrated into the Shippensburg community.
Develop and maintain relationships and help support first-year students (focus on a smooth transition, acclimation, and a sense of belonging).
Serve as a resource for students new to the college.
Help facilitate and encourage attendance to all extra-curricular and co-curricular activities and groups.
Facilitate study sessions, review assignments, and host PA Hours (3-6 hours per week)
Organize and or attend group outings and include first-year students.
Serve as a positive role model and abide by all SHIP policies.
Create presentations and present valuable information for University 101 students upon professors' request.
Participate in formal evaluations and assessments of the program.
Complete all administrative tasks deemed necessary by the FYE Office in a timely manner.
Maintain confidentiality with any shared information.