Jump to Footer
Breakfast Series Speakers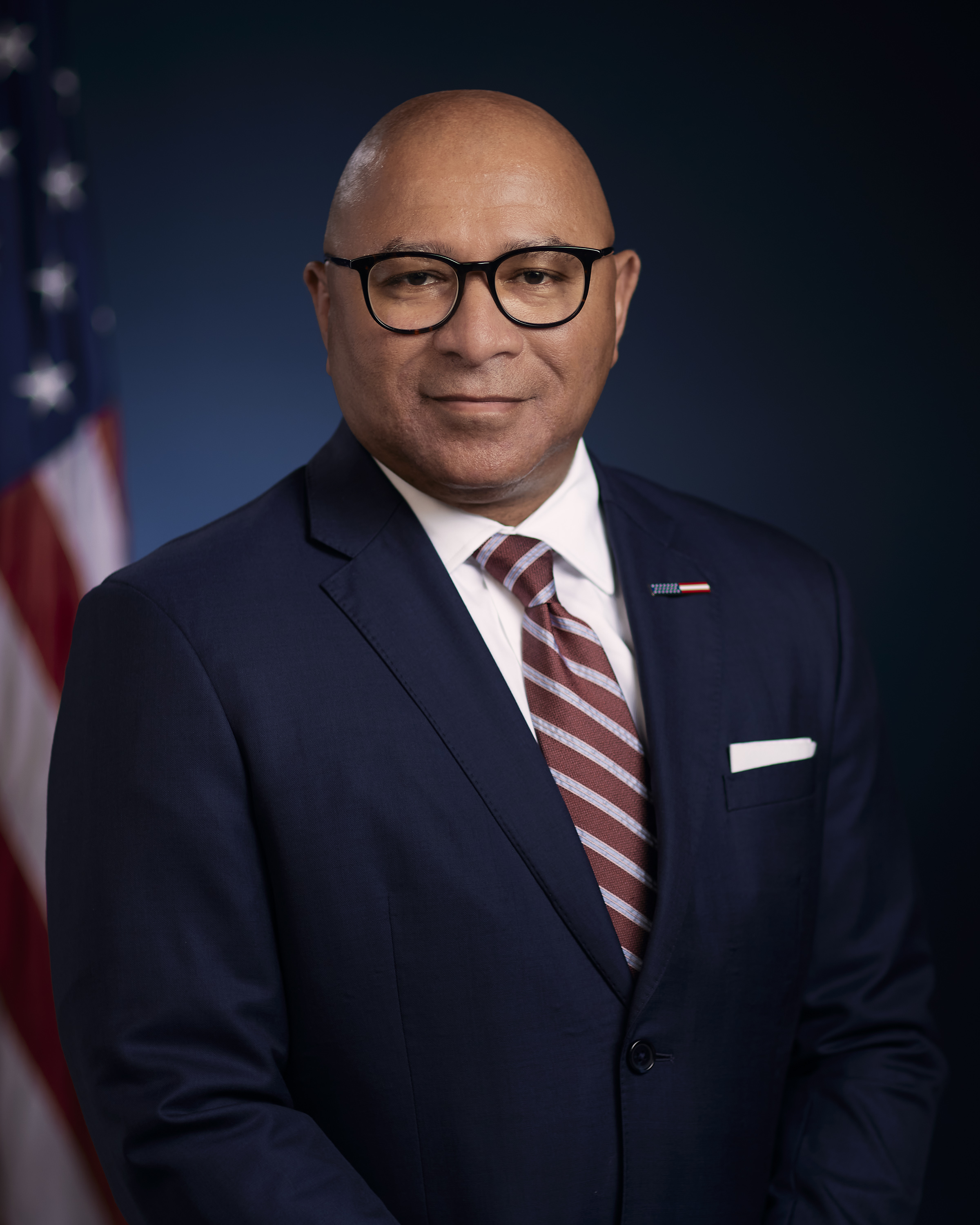 Auditor General Timothy Defoor
Thursday - October 21, 2021
9:00 - 10:00 a.m
Timothy L. DeFoor was sworn in as Pennsylvania's 52nd Auditor General on January 19, 2021.
Tim started his career in public service as a Special Investigator with the Commonwealth of Pennsylvania, Office of Inspector General, where he investigated government and contractor fraud, waste, and abuse within state government. Tim then went on to become a Special Agent with the Commonwealth of Pennsylvania, Office of Attorney General, investigating Medicaid fraud and illegal prescription drug diversion. Later he became a Fraud Investigator and Internal Auditor for the University of Pittsburgh Medical Center – Health Plan and various federal contractors.
In 2015, Tim was elected as Dauphin County Controller, where he quickly earned a reputation as a fiscal watchdog and trusted leader, saving and recovering more than a million taxpayer dollars during his first term in office. He has also worked to create Dauphin County's first Audit Division, and prepared the first Dauphin County Retirement Fund Report.
To protect taxpayers, Tim also changed how Dauphin County reported its finances to a comprehensive, detailed and transparent financial report. His efforts earned his office Dauphin County's first ever award for financial reporting from the Government Finance Officers Association.
With more than 25 years of combined experience in law enforcement and auditing, in both public service and private industries, Tim is uniquely qualified to serve Pennsylvania citizens.
Growing up in Harrisburg, Tim has always been committed to giving back to the community he loves. Tim currently serves on and is the former Chair of the Harrisburg Area Community College Foundation Board of Directors, State YMCA of Pennsylvania Board of Directors, and the Chris "Handles" Franklin Foundation Board of Directors. Tim is also a member of the Greater Harrisburg Area NAACP and the Pennsylvania State Fraternal Order of Police Lodge #78.
Tim is also very passionate about financial literacy being taught to adults, teachers and Pennsylvania students from kindergarten through 12th grade.
Tim has an Associate's of Arts degree in Para-Legal Studies from Harrisburg Area Community College, a Bachelor's of Arts degree in Sociology/History from the University of Pittsburgh, and a Master's of Science degree in Project Management from Harrisburg University of Science and Technology.
(https://www.paauditor.gov/about-the-auditor-general)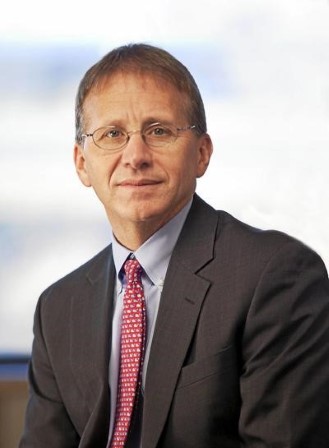 Chris Pruitt
Tuesday - April 21, 2020
9:30 - 10:30 a.m.
Chris currently serves as President/CEO of East Penn Manufacturing Co. Inc., maker of Deka Batteries. East Penn Manufacturing is the largest privately held battery manufacturer in the world with over 10,000 employees. Chris also serves on the Board of Directors of East Penn Manufacturing Co., and the company's Family Council and Foundation.
He has been with the company since May of 1994. He joined East Penn as the Controller and has held numerous financial positions including Chief Financial Officer.
Prior to joining East Penn, Chris was a CPA at Ernst & Young for ten years holding the position of a Senior Manager in the Audit division. While working at Ernst & Young, he earned his Certified Public Accountant designation. Chris earned a B.S.B.A degree in accounting from Shippensburg University in 1984.
Chris currently serves on several Industry Boards: Battery Council International (BCI), Automotive Aftermarket Suppliers Association (AASA), and the University of the Aftermarket Foundation.
He currently serves as Chairman of the Board of the Wyomissing Foundation. He is also on the Board of Flinchbaugh Engineering located in York, PA. Flinchbaugh is an ESOP owned Company.
This past year, Chris participated in the Alvernia University Executive in Residence Program. This program enables business students to glean valuable insight into real-world experiences from regional corporate executives.
Formerly, he was a Board Member of YMCA, Chairman and Board Member of The United Way of Berks County, President and Treasurer of The Children's Home of Reading, Board Member of Big Brothers/Big Sisters, Board Member of the Children Advisory Center, Treasurer and Board Member of The Reading Area Community College Foundation, Audit Committee Chairman and Board Member of the Berks Community Foundation, and Board Member of the Shippensburg University College of Business Advisory Board.
In December of 2016, Chris received the Eugene L. Shirk award for Community Builder. This annual Community award is given by Berks Community Television.
In December of 2015, Chris received the Sydney D. Kline award for Outstanding Community Service. Chris was also honored by the YMCA in 2013 for his Community Service.
In 2013, he was named CFO of the year by the Lehigh Valley Business Journal.
In March 2011, Chris received the Wilburn H. Doran award in recognition of his outstanding work with the United Way and in the Berks County Community.
Chris and his wife, Robin (also a Shippensburg grad), have two daughters, Kelly and Lindsay. Kelly just graduated from West Chester University and will be a fifth grade teacher, and Lindsay is attending West Chester University studying nursing.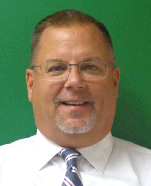 Doug Kubinak
Thursday - October 10, 2019
9:30 - 10:30 a.m.
Doug currently serves as Vice President, Sales – Organizational Development & Strategic Initiatives for East Penn Manufacturing Co. Inc. East Penn Manufacturing is the largest privately held lead- acid battery manufacturer in the world with over 10,500 employees globally. It's product lines supply energy storage solutions for auto, off-road & over-the-road trucks, construction, agriculture, motive power, mine car, stationary, telecommunication and solar applications.
Named a "PA Best Places to Work" 17 out the last 18 years, East Penn employs over 8,500 Pennsylvanians at its Lyon Station, PA campus nestled in the rolling hillside of the East Penn Valley between Reading and Allentown. East Penn is very pleased to announce its ranking as one of America's Best Large Employers for 2018 and 2019 by Forbes Magazine and Statista.
Beginning his career at East Penn in August 1985 as a Sales Trainee, Doug benefitted from East Penn's fortunate growth over the decades, having had the opportunity to expand his career, holding numerous positions in various regions of the United States all within the company including: Account Executive – O.E Sales, Sales Manager – Private Brands and Assistant VP – Sales and Vice President Sales, Branded Automotive Batteries.
Over his 3 decades at East Penn, Doug has spearheaded the company's Campus Recruiting, Mentor / Protégé Program and Culture Club initiatives. Staying active in the industry's AutoCare Association – Education Committee allows time for Doug to "stay in touch" with others continuing to bridge the generational gaps within college campuses and the hiring needs of todays employers.
Doug earned a B.S.B.A degree in Business Management from Shippensburg in May 1985 and continues his proud heritage of fellow Sigma Tau Gamma SHIP Alums. He and his wife Terri Lynn have two children, Ian '17 and Haley Rae, a Senior at UNC- Wilmington.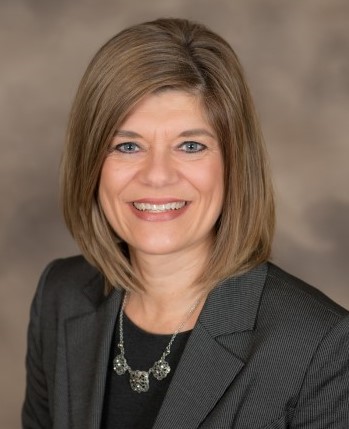 Amey Sgrignoli
Wednesday - April 17, 2019
9:00 - 10:00 a.m.
Amey is the President/CEO of Belco Community Credit Union, Harrisburg.. She has been with the Belco since 2004. Amey has prior work experience in financial services and retail management.
Amey holds a Masters Degree in Organizational Development & Leadership from Shippensburg University (2013) and a Bachelor of Science in Business Administration (1990) also from Shippensburg University.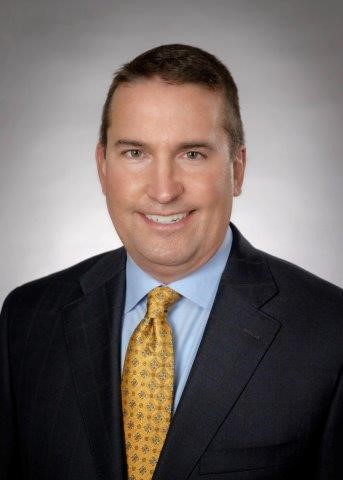 Jim Gehr
Thursday - October 4, 2018
9:30 - 10:30 a.m.
Jim Gehr directs the Retail business unit's Customer Value Initiatives and Operational Delivery for Customers in eCommerce, Specialty, Fashion, Convenience, Controlled Substances, Subscription and Big Box market verticals. He works closely with Sellers to define and execute Customer Commitment to Sellers' end Customers.
His focus is on enabling Supply Chain Networks with improved Forward Deployment of Inventory and Order Management, shortening Delivery Cycles that drive material increases of both Sales and Margins for Sellers.
Jim is leading the integration of new Technology within Customer's Supply Chains that improve Service, increase throughput Capacity, reduce Costs, and minimize Risks. He is also actively developing and implementing emerging final mile solutions.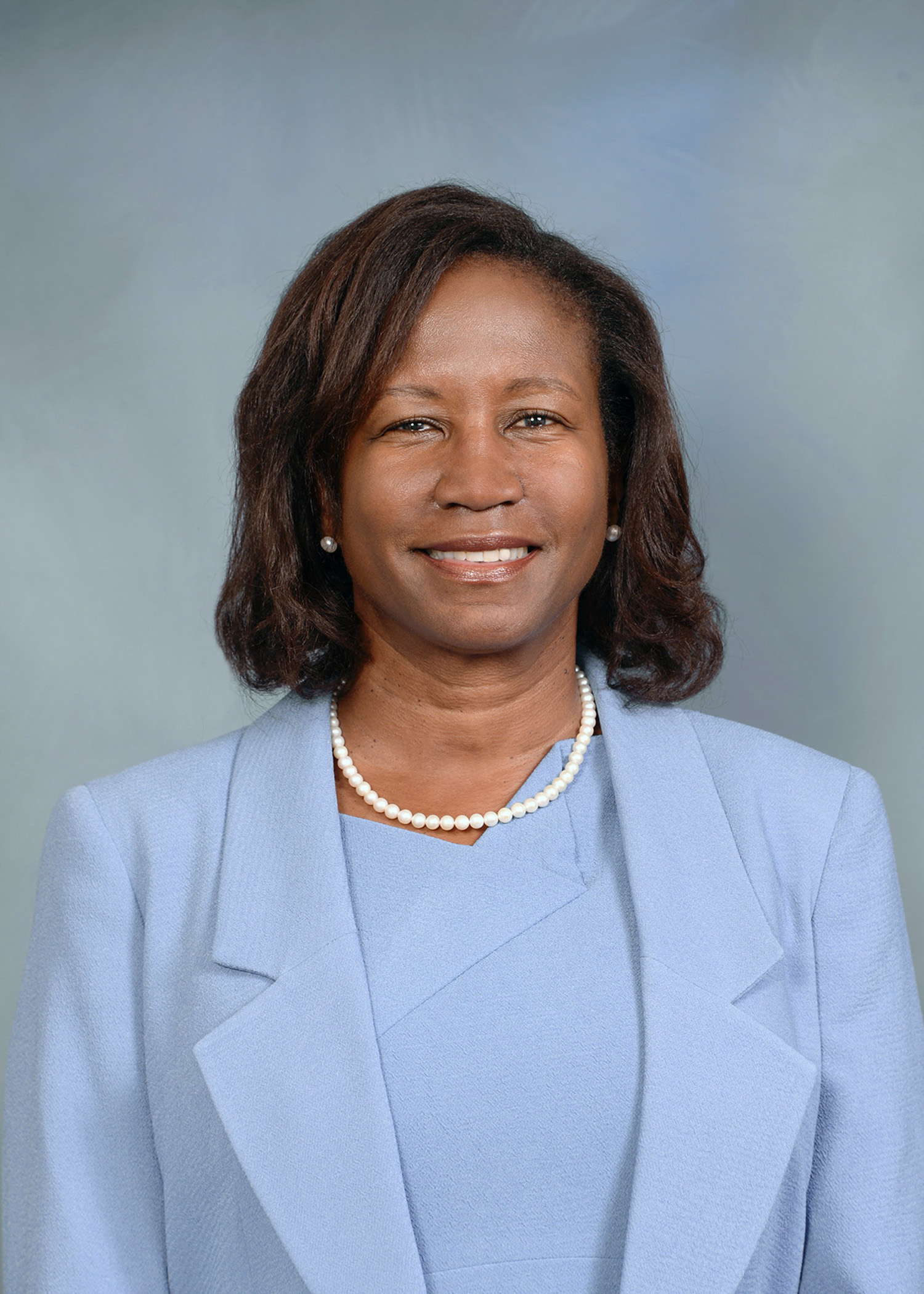 Laurie Carter
Thursday - March 22, 2018

9:30 - 10:30 a.m.
Laurie A. Carter earned her first academic credential, a Bachelor's Degree in Communications, from Clarion University of Pennsylvania, a member of the Pennsylvania State System of Higher Education, of which Shippensburg University is also a component institution. She went on to earn a Master's Degree in Communications from William Paterson College, and a Juris Doctorate from Rutgers Law School.
She began her groundbreaking career in higher education more than 30 years ago, when she served initially as a Residence Hall Director at William Paterson University of New Jersey, before moving up to the office of Director of Residence Life at Fairleigh Dickinson University, also in New Jersey.
These early assignments led to her placement as Director of Student Affairs at The Juilliard School, in New York City, where she became the first African American administrator in the institution's history. Her long tenure at Juilliard included becoming the institution's first chief legal officer and chief student affairs officer. Serving in progressively responsible positions at Juilliard, she held office as Assistant Dean for Student Relations and Legal Advisor, Associate Vice President, and Vice President for Legal and Student Affairs. In a remarkable combination of administrative and academic initiatives, she created and implemented the jazz studies program at Juilliard, and served simultaneously as Vice President and General Counsel of the School, and Executive Director of Jazz Studies. As Executive Director, she led the non-performance aspects of the jazz studies program, including supervision of 36 faculty members, student advising, curricular review, international touring, development, marketing and admissions, and served as liaison with the School's governing body. As Vice President and General Counsel, she supervised nine departments with 60 faculty members, and oversaw budgets in excess of $10 million.
Ms. Carter left Juilliard to assume the position of Vice President for Arts Education at the New Jersey Performing Arts Center, where she was responsible for the strategic leadership, external relations and administrative management of the Center's arts education programs. She was soon recruited back into higher education, serving first as Executive Vice President for Student Success and University Counsel and then as Executive Vice President and University Counsel at Eastern Kentucky University. In the latter position, she provided leadership for 33 university departments, oversaw a budget in excess of $71 million, and led the University in the absence of the President.
Ms. Carter's appointment to the presidency of Shippensburg University of Pennsylvania represents a return to her academic roots.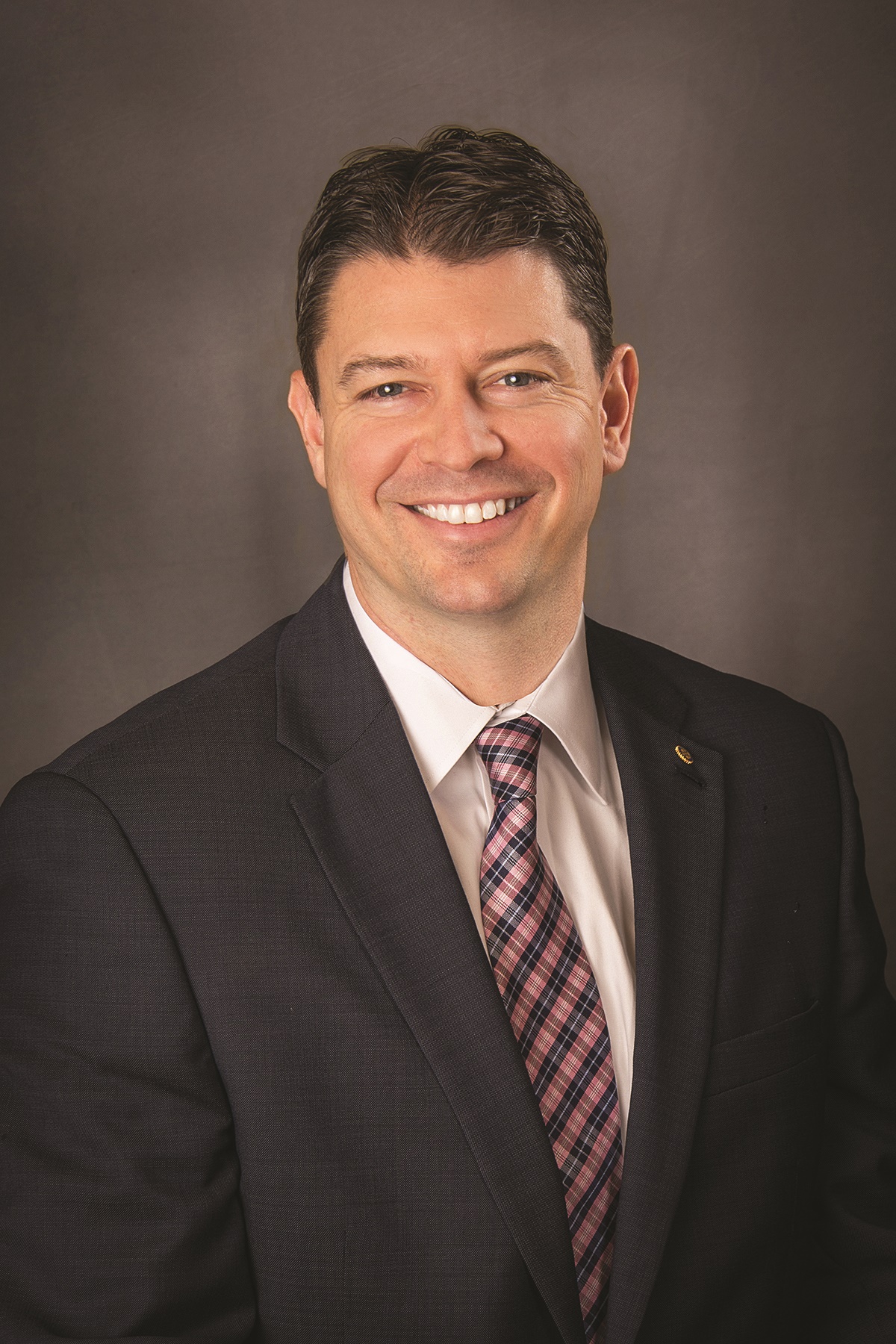 James DeGaetano
Thursday - November 2, 2017

9:30 - 10:30 a.m.
Jim DeGaetano is the President of Diamond Wealth Advisors. His passion is helping others achieve a better return on life through strategic planning for his clients. Jim puts his clients first, listens well, and is there for his clients when their lives intersect with their finances to provide clarity for both major and minor decisions. Jim is committed to helping his clients pursue their financial goals and lifetime dreams by bringing sound financial knowledge and trustworthy advice to a lasting relationship with each individual and family he serves.
Jim was previously a Financial Advisor with First Command Financial services from June 2007 until February 2017. He was consistently a top producer for the firm, and recognized annually for his accomplishments and service to his clients. However, after thousands of client meetings, Jim had a vision of a world where he could bring the world's top technology and investment platforms to his clients, giving them immediate access to their complete financial lives, while also providing them access to an advisory relationship that is reliable, straightforward, and strategic.
His vision is now the advent of Diamond Wealth Advisors, a Registered Investment Advisory firm, affiliated with LPL Financial, the nation's largest independent broker/dealer. LPL's proprietary technology, comprehensive clearing services and independent research provide a robust support structure to compliment Diamond's tailored services for each client.
Jim's background is unique, serving as an audit manager, senior accountant and broker as well as experience running a $50M company. His business travels took him to China, Europe and across North and South America for a variety of financial projects. He is a graduate of Carlisle High School and played football, basketball, and track back in those days.
Jim graduated from Shippensburg University with a Bachelor of Science degree in Accounting and Widener University with a Master of Business Administration degree. He holds Series 7, 63 and 66 securities licenses plus state life, health, and property-and-casualty insurance licenses.
He is a Certified Financial Planner® and Certified Public Accountant. He is a member of the Financial Planning Association, the Financial Services Institute, and the Pennsylvania Institute of CPAs. Jim is the Past President of the Rotary Club of Carlisle. He also volunteers with Junior Achievement, is a member of the Finance Advisory Council for Shippensburg University, and a member of the Carlisle Chamber of Commerce.
His areas of focus include:
Comprehensive financial, tax, and estate planning
Retirement income planning and 401(k) rollovers
Investment strategies
Education funding solutions
Asset allocation and management
Insurance solutions and risk management
His past local recognitions include:
2015 and 2016 Central PA Financial Leader as shown in Harrisburg Magazine
2014 and 2015 FIVE STAR Wealth Manager as shown in Philadelphia Magazine
2013 Shippensburg University Outstanding Alumnus Award
2012 Central PA Business Journal's "Top Forty Under 40"
He is consistently voted "Best of Cumberland County - Financial Advisor'
Jim lives in Carlisle with his wife Jen and his two kids Anna and Garrett. He is a member of St. Patrick's Church. He loves the community in which he grew up, enjoys the four seasons, sports, spending time with his family and friends.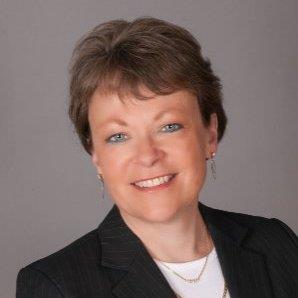 Nora Habig
Thursday - April 13, 2017

9:30 - 10:30 a.m.
Mrs. Nora Habig is a Beta Gamma Chapter honoree. Mrs. Habig graduated from SUNY Albany with a degree in Economics. Mrs. Habig has an extensive career in the banking industry. Mrs. Habig began her career as Treasury Management Sales Representative at the Bank of America in 1982. In 1990 she became the Senior Vice President in charge of the treasury management business for Dauphin Deposit Bank and Trust. Throughout her career she saw Dauphin Deposit sold to First National Bank of Maryland and later became Allfirst where she was the Relationship Manager in the Middle Market Group. In 2003, Mrs. Habig transitioned to Waypoint Bank and assumed the role of Relationship Manager in the Middle Market Group. In 2005 she became the Group Manager-Middle Market of M&T Bank where she now is responsible for managing the team of relationship managers in the Dauphin, Cumberland & Franklin Counties.
Mrs. Habig is an active member of the John L. Grove College of Business Advisory Board; Holy Spirit Finance and Audit Committees; and the Holy Spirit Subsidiary - SPSI board; Board member of Harrisburg Regional Chamber of Commerce.
Mrs. Habig is married to her husband Michael since 1987 and has two children - Erin age 22 and William age 19.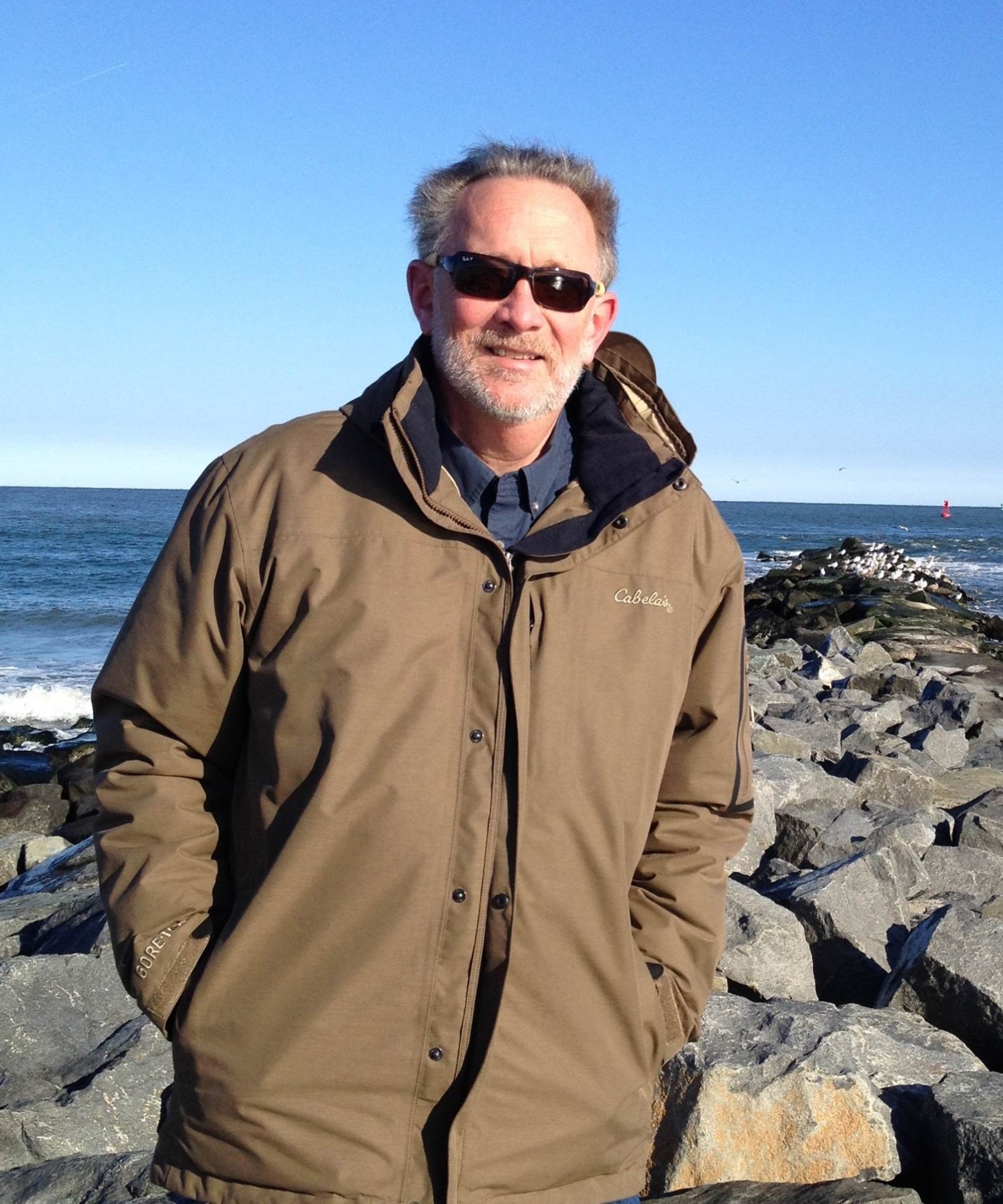 Bill Rodruan
Thursday - February 16, 2017

9:30 - 10:30 a.m.
Bill Rodruan grew up in Shillington, PA, graduating from Governor Mifflin High School in 1972. He elected to pursue his higher education at Shippensburg State College, and graduated with honors in May1976 with a Bachelor's of Science degree in Business Administration. He was in the first class that majored in Management Science.
Bill immediately began working for the Armstrong Cork Company (which was later re-named Armstrong World Industries, Inc.) in Lancaster PA, starting as an analyst / programmer. He remained at Armstrong for the next 37 years, progressing through 15 different positions (and four geographic relocations) that included serving as the Company's Chief Accounting Officer for nine years and Interim Chief Financial Officer for one year. His last position before retiring in May 2013 was the Vice President Finance for the Global Flooring organization. In 2012, Armstrong had annual sales of roughly $2.6 billion, operated 32 plants in 8 countries, and employed over 8,500 people around the world.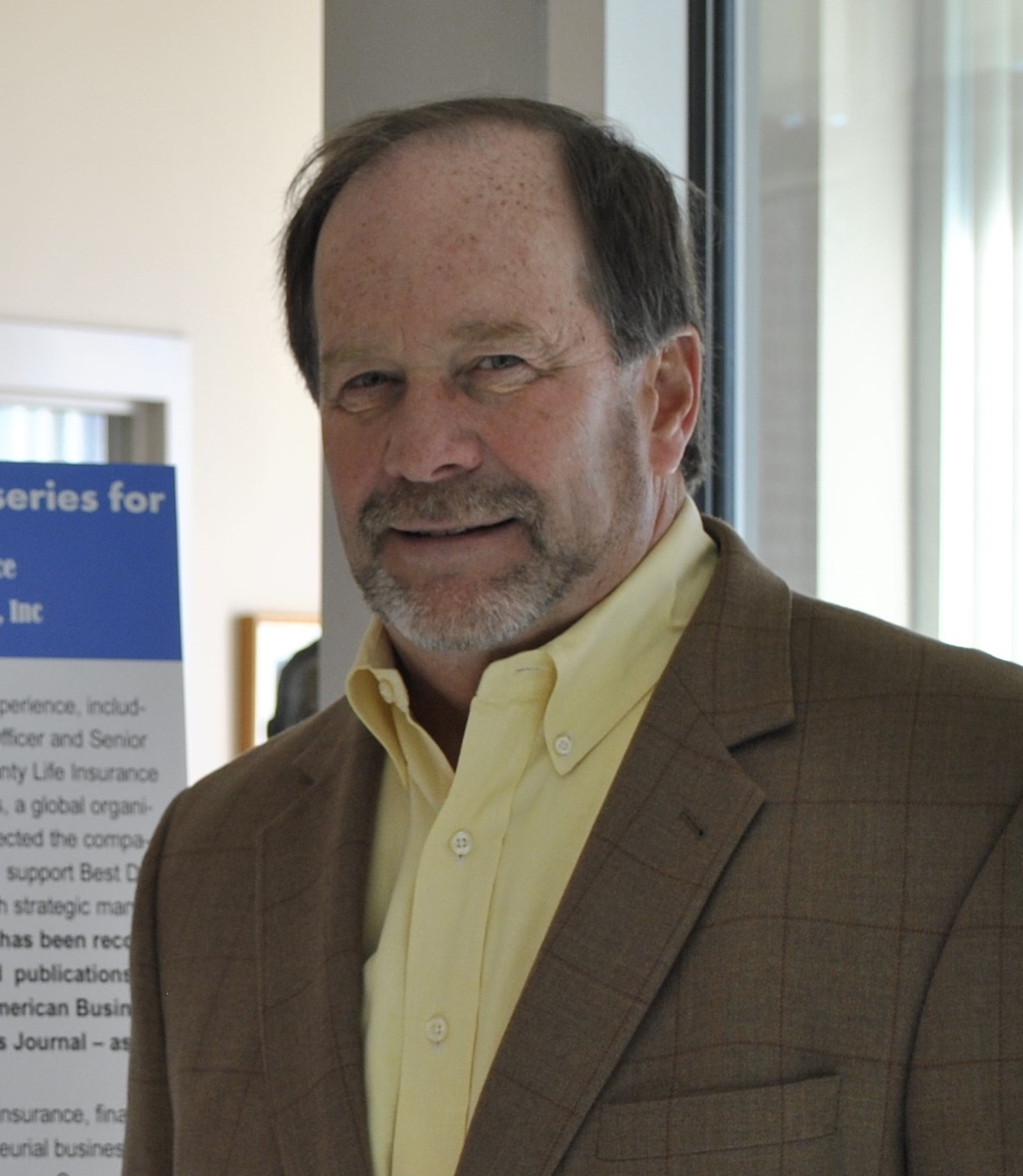 John Varcaris
Thursday - November 10, 2016

9:30 a.m.
John has over 37 years of business and financial experience, including positions as a Partner at EY, and Chief Financial Officer and Senior Vice President at Old Mutual US Life/Fidelity & Guaranty Life Insurance Company. In his executive team role at Best Doctors, a global organization doing business in over 100 countries, John directed the company's international financial and operational strategy to support Best Doctors' continuing expansion. For his leading role in both strategic management and revenue growth at Best Doctors, John has been recognized by numerous high-profile organizations and publications including the International Business Awards, the American Business Awards, CFO magazine, and the Boston Business Journal - as a finalist for CFO of the Year award.
John's 21 year career at EY included audit and consulting engagements in the insurance, financial services and real estate industries for large public companies as well as entrepreneurial businesses in the Mid Atlantic area. In 2000, John joined a client of his, Fidelity & Guaranty Insurance Company, as SVP and CFO to provide financial leadership of its sale from Travelers, Inc. to Old Mutual plc, and its double digit growth following the transaction.
John graduated cum laude from Shippensburg University with a Bachelor of Science in Business Administration, and holds a Master of Science in Finance degree with honors from Loyola College in Maryland, where he has taught several graduate and undergraduate courses as an Adjunct Professor.
In retirement, John looks to give back to students, charities and companies through Board roles, teaching roles and mission work. John has experience with numerous Board roles with charities and private companies, and has participated in several mission trips with his church. John, and his wife Jody (also a Shippensburg University BSBA graduate), enjoy traveling and spending time with their 5 children and 4 grandchildren.