Counseling, Clinical Mental Health Counseling Concentration, M.S.
Delivered by one of the oldest established counseling programs in the nation and CACREP accredited, this program prepares counselors to work in a variety of clinical settings.
What Will I Learn?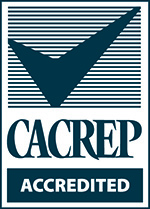 The mental health counseling concentration is designed to prepare counselors with a significant level of diagnostic and treatment skill development. Students in this program will be prepared to work in a variety of clinical settings (outpatient, inpatient, partial) and with a wide ranges of clinical issues and populations.
The core courses focus on an introduction to the mental health field, the development of clinical skills, diagnostic evaluation and theoretical understanding.
What are the requirements for this degree?
The program requires a total of 60 credits.
The Graduate Catalog provides details about program requirements.
What Types of Careers Could I Get With This Degree?
This program boasts a 92% job placement rate. Graduates find employment with outpatient agencies, inpatient treatment programs (mental health and addiction), partial treatment programs and private practice settings.
What Kinds of Experiences Could I Have on Campus?
Our students find success during their studies and in employment consistent with their training and preparation because of:
Quality experience through field classes, professional organizations and conferences and research
Small classes and personalized attention from faculty
Involvement with Growing Edges Community Counseling Clinic, a clinic on campus that is the only program of its kind in Pennsylvania's State System of Higher Education
You will complete a practicum and two internships as part of your clinical development. We have a variety of approved sites for experiential learning throughout central Pennsylvania and surrounding areas. The program teaches the skills necessary for the professional practice of clinical mental health counseling. Our emphasis on personal growth encourages development in an understanding of values and beliefs which enhances and facilitates the helping process.